Shopify Gift Cards: How to Use Them as an Incentive
Last modified: May 19, 2023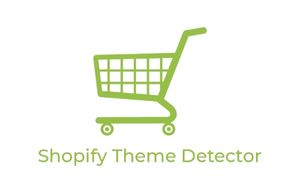 Shopify gift cards are an excellent way that you can improve sales on an online store. You can use them in many different ways on a Shopify store and therefore it can be hard to come up with a plan. In this article, we will look at how you can implement them into your business plan and ensure that your customers know how to purchase them, use them on your website, and give them to friends and family.
Why Use Shopify Gift Cards on your Shopify Store?
Gift card sales are one of the biggest presents that are given to friends and family. About one in four consumers prefer to get gift cards from friends and family than a present. Therefore, many people will purchase a gift card for a birthday, Christmas, wedding, Christening, or other important date.
In addition, gift cards can be relatively lucrative for businesses. While gift cards have an initial value that businesses can expect to have to provide in goods/services at some point, research has shown that consumers fail to redeem 25% of gift cards.
Therefore, your gift card sales could offer you more profit than you would imagine. And this can be very important for helping with your cash flow as well. Many brands fail because they don't manage their cash flow right.
Finally, gift cards can be a good way for you to offer refunds to customers (normally labeled as store credit) or to have prizes on your website. You could use gift cards in spin the wheel app prizes or as a reward when the customer subscribes to a mailing list.
There are so many different ways that you can use gift cards that it is important to find a way to include them in your online store.
Does Shopify Allow for Gift Card Sales?
There are numerous ways that Shopify can allow you to have a gift card. Some of their basic plans have a gift card feature that you can use. Some apps include the use of gift cards. Some of them, for example, will have digital gift cards where there is a gift card code that the customer can enter into the checkout to redeem the initial value of the gift card.
And there are also options where gift card purchases can be used not just on your Shopify store, but also in your physical stores. Therefore, you can improve the sales channels you can capture leads and sales on.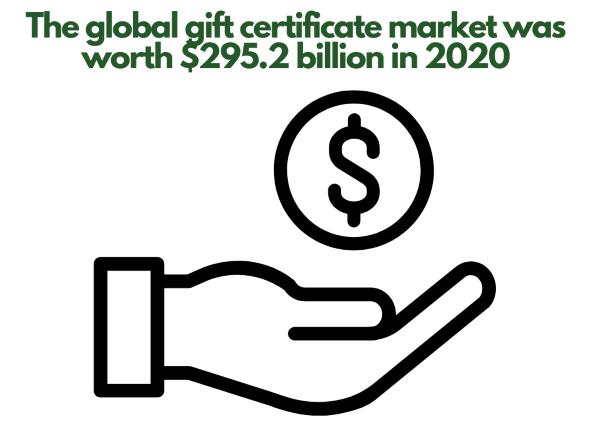 How to Use Shopify Gift Cards on Your Website
So as mentioned, there are several ways that you can use Shopify gift cards on your website. Here are some of the options that you might want to consider when you are implementing gift cards on your website.
Free Gift Card When Customers Create an Account
One option is for you to offer a free gift card when customers find your store and create an account on your website. You might offer a very small gift card, like $1 or $2. Or you might be more generous with your free gift card products like $5 or $10.
Free Gift Cards for Subscribing to the Email List
Email marketing has one of the best ROIs of digital sales channels. You can earn about $44 for every $1 you spend. Therefore, offering access to gift card codes as a reward for subscribing to your email list, then you can earn that money back later on.
Wheel of Fortune and Other Games
Engaging your target audience is very important and gamification on your website is very important. You can use Shopify gift cards as a way to entice audiences to play a game. You can have several prizes on the wheel of fortune or other games with the top option being a high prize.
With many of the gamification apps, you can determine the frequency of wins on the game, so you can ensure that you're not going to lose out too much because of gamification. Normally, the customer also has to subscribe to your email marketing list as well as play the game. Or they would have had to purchase on your website.
Loyalty Programs
There are going to be some people who are looking to entice every existing customer back to their website. One way to improve retention on any Shopify website is to have a loyalty program. What you do is you can set points or rewards that existing customers can earn when they make purchases on your website, share their purchases on social media, and take other positive actions on your website.
When the existing customer has achieved collecting so many points, they can then get free gift cards to redeem on your website. These gift cards could have a set date that they need to be used by. However, there are also other stipulations that you might want to include: such as the collection that they can spend on, and the expiry date of the issued gift card.
Remember that any expiration date needs to be far enough in the future that the customer doesn't feel cheated. If the expiry date is too quick, the valuation of the offer is not well received by the customer.
And you might also want to have it so that it isn't just one order that contributes to the points. Loyal customers should be able to collect points to redeem on gift cards on all future orders. The more they spend, the higher the value of their gift cards.
As a Product
As mentioned previously, many people prefer to get gift cards for celebrations. It allows them to choose their gift and not be disappointed by the gift. Therefore you can have a gift card product page where you can issue gift cards to those who are looking to purchase them as a present for a friend, family member, or someone else.
You can create many versions of the gift card product that include different gift card denominations. Then people can choose the value they want to provide to a friend.
One advantage of using them as a product is that you can rank on Google with new terms. You just need to ensure that the search engine listing preview allows you to rank high and attract the right audience. There are many ways to optimize a gift card product page to ensure that it looks good to search engines.
As a Prize in Outreach Programs
If you work with brand ambassadors, then you might want to consider using gift cards as a way to get them to promote you. You can offer a series of gift cards to the influencer for prizes on their channel. it might be something as simple as following your brand or getting involved in brand-new competitions.
However, you must go into your Shopify admin dashboard and check that gift cards used in these campaigns are reported differently than those that are purchased on your website.
As Refunds
For some returns, you might not want to offer a monetary refund, but rather store credit. This can be easily done through the Shopify admin system. And it can help you to keep your cash flow balanced.
What you need to do is to check that the issued gift cards have the correct customer information. You don't want to have the wrong customer information and for someone to take advantage of your mistake.
Some apps can help you ensure the correct customer information is being used when issuing gift cards.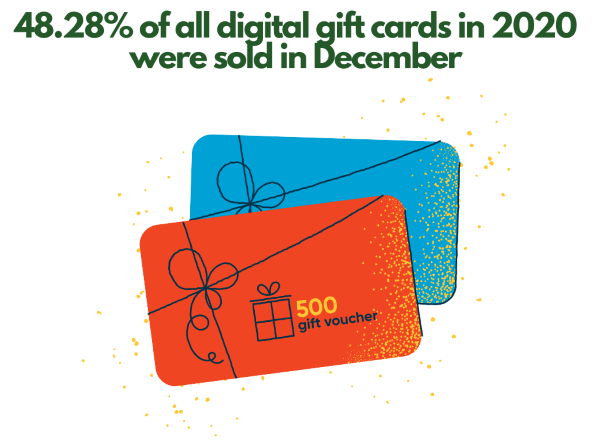 As a Birthday Reminder
Improve your personalization by sending a birthday gift card to your customers. When it is their birthday why not send them a gift card of a nominal value? I will encourage them to come shopping at your store on their birthday.
Unlike with other options on the list, it is highly recommended that you have a shorter expiration date on this one. Perhaps use an expiry date that is about 2 days after their birthday to add some urgency to their spending.
Top Tips for Shopify Gift Cards
There are numerous tips when you want to use Shopify gift cards on your website. These can help you with marketing your gift cards across every sales channel you have, increase sales, reduce fraud, and improve the retention of customers. Here are some of those top tips.
Make the Gift Cards Look Nice
While you might work online and no one will see a physical version, a gift card should always look attractive on screen. You can look at the gift card product page and ensure there is an attractive image and good text to tell people more about the product.
Gift card sales will increase if you ensure people will like the look of the page.
Unique Gift Card Code
Many people will use the same gift card code to try and get money off your store. They might have already used the card, or someone might be selling to code online to defraud your business. Ensuring all gift cards issued on your page have a unique gift card code is the best way to ensure this can't happen.
Most apps will sort this out for you automatically. But manually creating gift card processes can sometimes cause this issue.
Upsell a Shopify Gift Card
One way that you can sell more of your gift card is to upsell. One way to do this is to offer a gift card of higher value at a discount. For instance, offer a $50 gift card for $45, or 10% off.
While this might sound a little odd, we've discussed before how 25% of an issued gift card's value is often not redeemed. Therefore, lowering your price won't lose you money, if anything it will increase your profits.
Allow Gift Cards for Easier Purchasing
Make it easy for customers to use their gift cards to make it easier to buy products on your website. In the checkout area, there should be a slot where they can add a gift card code directly. It shouldn't be hidden from view.

Final Word: Shopify Gift Cards
Shopify gift cards are a fantastic opportunity for store promotion and ways to manage your eCommerce business. Above are some simple options and tactics that can be used to help you improve gift card sales with ease.
Avi Klein
Vast experience in the online world. SEO expert, Web developer and consultant to several online companies.
Read more...
. Read more about
our approach
to reviewing themes and plugins.