How To Build A Recurring Revenue Stream Using Shopify
Last modified: October 5, 2023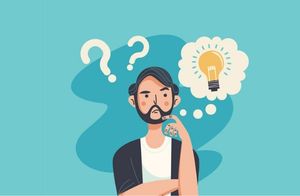 Shopify is often considered to be a shopping platform, where customers buy one product and then you have to retain them and reconnect with them to bring them back to buy more. This, for the most part, is effective. However, there are options on Shopify to build strong recurring revenue streams that will yield profits and a more steady workflow.
Key Takeaways
1
Recurring revenue streams offer business stability and promote predictable demand without additional marketing costs.
2
The recurring model allows businesses to focus on service quality rather than constantly seeking new customers.
3
This strategy provides opportunities for business expansion, with a focus on customer retention and service consistency.
Recommended: 16 Best Converting Shopify Themes [Dec, 2023]
#
Name
Image

Get a Free Custom Shopify Store
1

Debutify

2

Symmetry

3

Palo Alto

4

Korando

5

Atlantic

6

Mavon

7

Grid Theme

8

Everything

9

Luce

10

BoosterTheme.com

11

Retailer Multipurpose Fastest Converting Shopify Themes

12

Polaris

13

Pop

14

Plain

15

Shoptimized™ - Highest Converting Shopify Theme

16

Jumpstart

Show More
What Is Meant By Recurring Revenue Streams?
A recurring revenue stream is when a product or service is sold on a set schedule. A classic example of this would be a subscription like those for digital products. Recurring revenue streams can be anything from digital or physical products and can be very profitable.
Why Are Recurring Revenue Streams So Good For Business?
Recurring revenue streams are one of the best ways to find stability within your business and to encourage promotion. For one, it is a regular order that requires no marketing expenditure. It is predictable demand (for physical products this can be a real bonus) and over the long term it can be very profitable.
For instance, if you had two product options a smaller job that was weekly at $20 and a bigger job that once a year for $500. You can do two large jobs in a week or 50 smaller jobs in the week.
For the larger jobs, you need to find more than 100 customers per year in order to be busy all year round. However, if you're doing the smaller jobs, then you only need to find fifty customers as you just keep servicing the same customers.
While the 50 smaller jobs might cost slightly more to service, if they're the same customer on a subscription, you write off the marketing costs. And as you enter the second year, you've still got the same 50 customers (minus a few who've left) but you have to find another 100 customers for the big job.
Therefore, keeping a steady flow of work is easier with the smaller jobs. And the marketing costs can be cheaper. The strategy also offers you more opportunities to expand.
How To Build Recurring Revenues Into Your Shopify Store
To do this on Shopify, you need to think of ways of turning your products into a subscription. If you sell arts and crafts, this could be done with a subscription box. Apps like Bold Subscriptions can help you to achieve this. For just $19.99 you could send a regular monthly supply of craft items to your customers.
Or, if you have a clothes business, you could build a subscription box where customers get a regular assortment of clothes delivered to their home. You can set up subscription boxes so they have the right variety for them.
Finally, there are food boxes which are very popular. With this you could setup regular food deliveries of themed food items and deliver them direct to the customer without them speaking to you. The opportunities are endless.
Choosing the Best Subscription App for Recurring Revenue Stream
When it comes to building a recurring revenue stream on Shopify, selecting the right subscription app is crucial.
We've been in the digital marketing and development space for years, and we understand the importance of a reliable app that not only integrates seamlessly with Shopify but also offers flexibility and customization to suit diverse business needs.
Key Criteria for Selection
Based on our extensive experience, ease of use and integration capabilities top the list of criteria. An app that is user-friendly and integrates well with existing systems can save time and resources. Customization is another vital aspect.
Every brand is unique, and having the ability to tailor the subscription offerings ensures that the specific needs of both the business and its customers are met. Additionally, excellent customer support and positive reviews from other users are indicators of an app's reliability and efficiency.
Cost Considerations
Cost is always a factor to consider. We advocate for apps that offer a balance between cost and functionality. It's not just about going for the cheapest option but finding an app that delivers value for money.
An app that aligns with your budget while offering the essential features to run a successful subscription program is ideal. We've evaluated various apps over the years and understand that the right app can significantly impact the subscription business's efficiency and profitability.
Building Recurring Revenue Streams Through Subscription Models
Implementing a subscription model requires a strategic approach. We've assisted numerous businesses in transitioning to or incorporating subscription models, and the key lies in understanding the target audience and offering tailored solutions.
Personalization and flexibility are integral to enhancing customer loyalty and retention.
Subscription Box Customization
We believe in the power of customization. Our approach involves a meticulous analysis of customer interests and preferences, ensuring that every subscription box is tailored to meet the individual needs of the subscriber.
This strategy, honed from years of experience, eliminates guesswork, enhances customer satisfaction, and ensures that every box delivered is a unique experience, fostering loyalty and encouraging long-term subscriptions.
Offering Trial Periods
One strategy we often recommend is offering trial periods. This approach allows potential subscribers to experience the products or services before committing to a long-term subscription.
It builds trust and can effectively reduce attrition rates, ensuring that subscribers are satisfied with the offerings. We've observed significant growth in subscription numbers when trial periods are effectively implemented.
Engaging with Subscribers
Engagement is another critical aspect. Creating a community around the brand fosters loyalty and increases referrals. We encourage businesses to host events, share exclusive content, and offer sneak peeks of upcoming products to their subscribers.
Personalized communication, including customized emails and even handwritten notes, can make subscribers feel valued and appreciated, further enhancing brand loyalty.
Offering Unique and Fresh Products
In our journey, we've learned that variety is not just the spice of life but the lifeblood of subscription services. Every delivery is an opportunity to wow the subscriber, and we seize this by ensuring that each box contains new and unique products.
This strategy has proven instrumental in maintaining excitement, anticipation, and positive customer experience, essential elements in building and sustaining a recurring revenue stream.
Strategies for Maximizing Recurring Revenue
Effective Use of Discounts
In the world of eCommerce, we've leveraged the power of discounts as a strategic tool for customer attraction and retention. Our approach is not random but a well-crafted strategy that ensures discounts serve a dual purpose – offering value to the customer and enhancing their engagement with our brand.
It's a win-win that has consistently proven to yield positive results in customer retention and revenue generation.
Sample Sizes and Full-size Purchases
Our hands-on experience has taught us the effectiveness of offering sample sizes in subscription boxes. It gives customers a taste of the product and often leads to purchases of full-size products.
We've mastered the art of balancing this, ensuring that the samples ignite interest and the discounts on full-size products offer irresistible value, a combination that has consistently driven up sales.
Building Investor Confidence with Recurring Revenue
We understand the investor's perspective, having been in the field for years. A business model anchored on recurring revenue not only ensures a steady cash flow but also builds investor confidence.
Our strategies are designed to showcase the reliability and sustainability of our revenue, making our business an attractive investment opportunity, and fostering growth and expansion.
Conclusion: How To Build A Recurring Revenue Stream Using Shopify
Building a recurring revenue stream on Shopify isn't just for digital products. Any store can have them as long as they have the right apps and develop the product with ease. If you don't like Bold Subscriptions, then you can also try Recurring Order & Subscription as a great subscription app.
FAQs
What types of businesses are best suited for recurring revenue models on Shopify?

Subscription-based and SaaS businesses are ideal for recurring revenue models on Shopify. They offer steady, predictable income.

What are the key metrics and KPIs I should monitor for my recurring revenue business on Shopify?

Track Monthly Recurring Revenue (MRR) and Customer Lifetime Value (CLTV) to gauge revenue and customer profitability. Monitor the churn rate to understand subscription cancellations and impact on growth.

What are some strategies to retain and reduce churn among subscribers?

Enhance subscriber experience with personalized content and promotions. Use data analytics to identify and address at-risk subscribers' needs to boost satisfaction and loyalty.
Avi Klein
Vast experience in the online world. Shopify Expert, SEO expert, Web developer and consultant to several online companies. Read more about
our approach
to reviewing themes and apps.