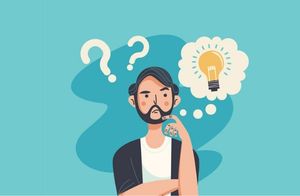 How To Build A Recurring Revenue Stream Using Shopify
Last modified: October 31, 2022
Shopify is often considered to be a shopping platform, where customers buy one product and then you have to retain them and reconnect with them to bring them back to buy more. This, for the most part, is effective. However, there are options on Shopify to build strong recurring revenue streams that will yield profits and a more steady workflow.
Recommended: 15 Best Converting Shopify Themes – 2023
| # | Name | Image | |
| --- | --- | --- | --- |
| | Shopify | | More Info |
| 1 | BoosterTheme.com | | More Info |
| 2 | Debutify | | More Info |
| 3 | Retailer Multipurpose Fastest Converting Shopify Themes | | More Info |
| 4 | Luce | | More Info |
| 5 | Symmetry | | More Info |
| 6 | Palo Alto | | More Info |
| 7 | Korando | | More Info |
| 8 | Pop | | Inactive |
| 9 | Atlantic | | More Info |
| 10 | Grid Theme | | More Info |
| 11 | Jumpstart | | Inactive |
| 12 | Everything | | More Info |
| 13 | Polaris | | Inactive |
| 14 | Plain | | Inactive |
| 15 | Shoptimized™ - Highest Converting Shopify Theme | | Inactive |
What Is Meant By Recurring Revenue Streams?
A recurring revenue stream is when a product or service is sold on a set schedule. A classic example of this would be a subscription like those for digital products. Recurring revenue streams can be anything from digital or physical products and can be very profitable.
Why Are Recurring Revenue Streams So Good For Business?
Recurring revenue streams are one of the best ways to find stability within your business and to encourage promotion. For one, it is a regular order that requires no marketing expenditure. It is predictable demand (for physical products this can be a real bonus) and over the long term it can be very profitable.
For instance, if you had two product options a smaller job that was weekly at $20 and a bigger job that once a year for $500. You can do two large jobs in a week or 50 smaller jobs in the week.
For the larger jobs, you need to find more than 100 customers per year in order to be busy all year round. However, if you're doing the smaller jobs, then you only need to find fifty customers as you just keep servicing the same customers.
While the 50 smaller jobs might cost slightly more to service, if they're the same customer on a subscription, you write off the marketing costs. And as you enter the second year, you've still got the same 50 customers (minus a few who've left) but you have to find another 100 customers for the big job.
Therefore, keeping a steady flow of work is easier with the smaller jobs. And the marketing costs can be cheaper. The strategy also offers you more opportunities to expand.
How To Build Recurring Revenues Into Your Shopify Store
To do this on Shopify, you need to think of ways of turning your products into a subscription. If you sell arts and crafts, this could be done with a subscription box. Apps like Bold Subscriptions can help you to achieve this. For just $19.99 you could send a regular monthly supply of craft items to your customers.
Or, if you have a clothes business, you could build a subscription box where customers get a regular assortment of clothes delivered to their home. You can set up subscription boxes so they have the right variety for them.
Finally, there are food boxes which are very popular. With this you could setup regular food deliveries of themed food items and deliver them direct to the customer without them speaking to you. The opportunities are endless.
Final Word: How To Build A Recurring Revenue Stream Using Shopify
Building a recurring revenue stream on Shopify isn't just for digital products. Any store can have them as long as they have the right apps and develop the product with ease. If you don't like Bold Subscriptions, then you can also try Recurring Order & Subscription as a great subscription app.
Offers & Promos