How To Give Store Credit On Shopify
Last modified: April 1, 2023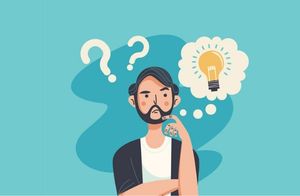 Returns are going to happen at some point on your store. When you have this, you have a choice: give the customer a refund or provide the customer with store credit they can use to buy other products on your store.
Issuing store credit can be a more effective way for you to offer customer returns. It maintains the customer on your store and you don't have to pay any fees for the refund. And it is relatively simple to do.
So, here are the steps for providing store credit on your Shopify store.
Recommended: 9 Best Shopify Gift Card Apps – [2023]
#
Name
Image

Get a Free Custom Shopify Store
1

VITALS | 40+ apps in one

2

Rise Gift Card Loyalty Program

3

Shopkeeper Gift Cards

4

Shopkeeper Branded Gift Cards

5

Shopkeeper Gift Card Scheduler

6

Shopkeeper Easy Gift Cards

7

Better Gift Card Auto Fulfill

8

Gift Box – Free Gift Motivator

9

Giftee

Show More
Step 2 – Orders
Then from the admin section head to the 'Orders' section of the backend. Then you need to find the order for the customer that has requested a refund. Click on the order to go into the 'Order Management' screen.
Step 3 – Choose Refund
Then choose the 'Refund' option and click on 'Done'. You will then need to enter the quantity of the items in the order that will be refunded. This allows you to refund only the items that need to be refunded. The refund total is automatically calculated. And it will minus any shipping charges that are applicable.
You'll want to enter in '0' at this point, because you want to issue a gift card instead of refunding the customer.
If the customer has not sent the items back, then be sure that you uncheck the 'Restock Items' box. This would add the products back into your stock automatically.
You can also add a reason for the refund and uncheck the notification on why the customer has requested a refund.
Step 4 – Refund
Now click on 'Refund'. Steps one to four are just for record keeping.
Step 5 – Issue Gift Card
Now you can issue a gift card for your customers. To do this go to 'Products' and then the 'Gift Cards' option.
Step 6 – Set Value
In the 'Issue Gift Card' dialogue, select the initial value of the gift card. This is most likely a custom amount that can be entered.
Step 7 – Assign To Customer
Now you need to find the customer by using the search box. You can enter the customer's name or their email address to find them. When you've found the customer, select them.
Step 8 – Complete
Now you need to click on the 'Done' option. Now the customer has access to a gift card and only them. No-one else can use that gift card. However, they can sometimes have these transferred, but that is dependent on you and you would have to do that yourself.
Final Word: How To Give Store Credit On Shopify
When it comes to refunds you have two options: to give them the money back or to offer them store credit. Offering store credit is a good way to keep the customer with your brand and improve your relationship with the customer.
Therefore, follow the above steps to offer store credit or use a Shopify app like Rewardify to offer store credit to your customers. The advantage of this app is that you can offer store credit for being loyal to your brand as well, improving customer retention.
Avi Klein
Vast experience in the online world. SEO expert, Web developer and consultant to several online companies.
Read more...
. Read more about
our approach
to reviewing themes and plugins.