12 Best Shopify Traffic Apps – [2023]
Last modified: October 19, 2023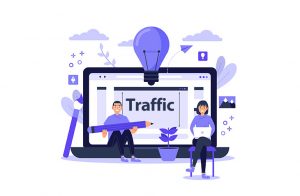 #
Image
Name

Get a Free Custom Shopify Store
1

Privy

2

Justuno

3

Conversio Marketing Automation

4

Seguno: Email Marketing

5

Flightplan

6

Gleam

7

Plug In SEO

8

SEO Manager

9

Ultra SEO

10

Vitals

11

Sales Rocket

12

ReloadSEO

Show More
What is the one thing that your Shopify store needs more than anything else? Traffic. Without traffic, you cannot run an eCommerce business. Traffic allows you to generate leads, make sales, and even rise up the rankings on search engines. Therefore, you need to look at ways to increase traffic on your site. That is why you need to consider getting what are known as Shopify Traffic apps onto your store.
Traffic apps can improve your website's user engagement levels in many different ways. There are SEO apps that can help you improve your website's ranking on Google. This can be very important. A top-ranking website on Google can get 33% of the search traffic.
Email marketing can also be a good way to get more traffic to your website. Email is very successful as the ROI for email marketing campaigns can be as high as $44 for every $1 spent.
What Are Shopify Traffic Apps?
Shopify Traffic apps are software packages that increase the traffic to your store. Normally eCommerce sites have dozens of these on their sites without even realizing it. However, not all of them are created equally or do the same job.
But that is the genius of Shopify traffic apps, you can use numerous apps to create a steady stream of visitors to your website that will generate lots of leads, revenue, and profit for you.
In this article, we will look at three important areas: email marketing, social media, and SEO. These are the three biggest areas for building traffic. Without at least a couple of them, you'll struggle to generate a consistent, loyal following for your brand.

Key Takeaways
1
Traffic apps enhance user engagement and increase your Shopify store's traffic.
2
Shopify traffic apps are diverse, catering to email marketing, social media, and SEO needs.
3
A combination of these apps ensures a steady stream of visitors, leads, and profits.
Top Shopify Traffic Apps to Have on Your Website – Here Are Our Picks:
Filter between free and paid
Privy

One of the most trusted email marketing solutions on Shopify, Privy will help with your email marketing very quickly. Once you've established an account with Privy you can start sending your first campaign within minutes. Making it one that can start returning your investment in the app very quickly.
There are lots of great app features that will help you grow your marketing list. Such features include spectacular looking banners and exit-intent popups that will help grow your email list. This is important because two-thirds of people won't re-visit your website once they have landed on it, unless you subscribe them.
Those who are buying from you can be shown upsell popups. Therefore, cart values can be increased.
There are lots of options for increasing revenue with Privy, including targeting different users depending on where they are on your website, the value in their cart, the device they're using and more. Using user behaviors allows you to offer more personalized offers that have a great relevance to the end user.
Privy Highlights:
Split test email campaigns to get the best designs for your audiences.
Use numerous campaign triggers for higher levels of personalization and relevance.
Real-time reporting, see how your campaigns perform.
Integrate with other email marketing software programs.
Justuno

This is a conversion app for Shopify that is powered by a great AI system that will help you increase revenues. The popups, lead capture forms, and push notifications will drive visitors to subscribe to your email marketing lists and to come back to your site.
With the app, you can build great campaigns for cross selling, upselling and exit offers that will help you generate more revenue. However, one of the best options is the push notifications. This is when you can push notifications to a user's phone or browser to get them back to your website when you have a specific sale on.
This can really help you build traffic to your site. And the more traffic on your site, the busier it will seem. It also helps because they will count as returning customers and the higher the percentage of returning customers you have, the more your site will rank on Google and other search engines.
Justuno Highlights:
Run contests on your website that help to build a large mailing list.
Use more than 100 behaviors to target audiences to ensure only those who are going to buy from you are marketed to.
Increase urgency with countdown timers and stock limits.
Push notifications keep customers coming back for more content on your website.
Conversio Marketing Automation

Don't like using MailChimp? Or are you looking for something that is a little better for your brand? Then perhaps you could look at Conversio. This MailChimp alternative will match your current MailChimp plan, even if it is cheaper, for 12 months. The team will also help you migrate your marketing lists from the popular email marketing system to Conversio, ensuring there are no mistakes and problems are rectified early.
Conversio is a powerful solution because the app quickly integrates to your Shopify store and allows you to build automated campaigns that can help build traffic. You can use powerful segmentation options to be specific on who you send campaigns to; thus improving list retention and marketing effectiveness.
The generic newsletters, while boring to some in marketing, are a nice touch for certain audiences. They can help you keep in contact with customers who aren't visiting your site every day and help build more traffic by telling them some news and linking to a larger audience.
Conversio Marketing Automation Highlights:
A versatile email marketing app that will help you automate marketing.
Convert abandoned carts by getting customers to come back and complete transactions.
Create email workflows to build stories and the emotional connection with your audience. A proven option to growing your traffic.
Excellent customer support for when you start and beyond.
Seguno: Email Marketing

Market over several platforms with Seguno. This is the perfect app for smaller companies with fewer staff but want to see strong growth. The app allows you to automate a lot of the marketing and save time so it is more profitable.
Some of the features for this wonderful app include sending 'coming soon' email campaigns that help to build anticipation. There are also discount reminders, that tell customers there are sales on and they only have a few hours left to redeem codes. A nice feature that improves urgency and can increase order values.
There is a strong reporting side for this app. The integrated reports can help you see what marketing campaigns are working and therefore, give you ideas on how to improve your campaigns for better success.
Seguno Highlights:
A free version is available that can let you have the first 250 subscribers for free.
Charges only apply when you reach certain subscriber levels.
Can send an unlimited number of email marketing emails to customers.
Automate campaigns for great success.
Flightplan

Up to three-quarters of people will abandon a cart on your website. This can be a lot of potential revenue loss. That is why you need a solution to stop it from happening and this is where Flightplan can help.
Flightplan is a Facebook app that works equally as well on Instagram. The free download is a great benefit, but so is the fact that the app offers automatic ad optimizing that allows you to retarget audiences that have left your website, without wasting too much money.
The software works by allowing you to easily promote products that are in stock and target specific audience groups. If you want to see how your current ads are performing, there is real-time data monitoring option that is easy to understand, even if you're new to marketing.
Considering the number of people who abandon carts, this can be a great app to help you build a strong returning visitor number.
Flightplan Highlights:
A free app that will help you to bring customers back to your store after they've abandoned your site.
Easy to install on your Shopify store, so even those without any technical expertise can start using this app.
There is Pixel tracking software that will help you track customers who have abandoned carts.
The Flightplan team was awarded Facebook Innovator of the Year back in 2015 for this software.
Gleam

Do you know one of the best ways to generate traffic to your site? Run a competition that will attract audiences to visit your store and even enter. With Gleam you can do exactly that. You can set up a competition within minutes and see numerous new subscribers to your mailing list.
Gleam is the perfect Instagram app for those looking to run a competition through Instagram and on your website. All you have to do is set up your competition and then integrate it into your Shopify page/theme. The drag and drop interface makes it simple to design a great looking competition page.
And with the additional integrations available, such as integration with MailChimp, ConverKit and other email marketing software for you to build a mailing list. You can also expand your reach on social media by getting entrants to use Facebook, Twitter and others to enter your competition.
A great competition option is to get customers to participate in a photo contest. These are great for those who want to market a lot of content through Instagram.
Gleam Highlights:
Integrates with more than 30 email marketing software providers.
Can host competitions with entrants on various different social media channels and other options.
Grow awareness and traffic to your site with competitions.
Drag-and-drop interface makes it easy for you to build a front-of-house element to market your competition.
Plug In SEO

This is one of the best Shopify SEO apps that you need to get if you want to spend less time completing SEO tasks and have a significant amount of knowledge of how to complete SEO tasks.
The basic, free, plan allows you to assess the quality of your site's SEO. It will then provide you with a list of improvements that you can do to rank higher. New alerts can be received by email.
If you want to get the pro version, there are a lot of improvements that can be done automatically for you. There is also great support for subscribers to the pro plan. Finally, you can benefit from structured data that allows for higher rankings, even at the top spot if you make it valuable enough.
Plug In SEO Highlights:
A neat, free plan that can help those who have significant knowledge of SEO but want help identifying key areas to improve.
Simple instructions to fix your SEO issues and rank higher.
Fantastic customer support.
Basic SEO elements that allow anyone with SEO knowledge to improve their website's score.
SEO Manager
With more than 20 features, SEO Manager is able to help your site to move up the Google rankings (or another search engine's ranking). The app developers state that 15 of the features are unique to this app, but they don't say which ones.
Some of the best features to note is that they allow you to redirect from any page that is out-of-stock to another page, you can test for mobile friendliness and fix 404 errors. There is even an option to help you identify opportunities through integration with Google Trends.
There is a lot of support with this app. This includes step-by-step instructions to improve your site's SEO. The app costs just $20 per month, which could be more than its worth when you consider the significant improvement in revenue you can get.
SEO Manager Highlights:
Lots of advanced features to help improve your site's SEO ranking.
Lots of unique features that can't be found on other SEO apps.
Step-by-step instructions that can help you rank highly on search engines.
A seven-day trial.
Ultra SEO

A small app that is great for optimizing your Shopify store for search engines. There are lots of elements that can be improved with this app, including what keywords are targeted. The app is also great at quickly analyzing your Shopify store for opportunities to increase search engine ranks.
Ultra SEO is great for those who need help with their meta tags. These are the basic elements to SEO and if you haven't been dealing with these, then you aren't going to be ranking well on Google or other search engines. When more than two-thirds of your traffic could come from search engines, this is an important element to consider.
Therefore, if you've not yet even touched your site's SEO or have no idea on how you can get started, then you should really consider this SEO Shopify app.
Ultra SEO Highlights:
A fairly cost effective app with a great priced monthly plan.
Highly respected on Shopify by other website owners.
No coding knowledge needed. The app integrates directly into your Shopify store.
Great for those who don't know anything about SEO and haven't given their site any treatment.
Vitals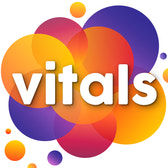 Vitals is an app that offers a wide array of functions to help you manage your Shopify store.  There are more than 40 functions that are included in this one app.
It can increase traffic to your store with features such as spin the wheel gamification. This encourages customers to return to your store in the hope of winning more prizes. You can also use this function to collect email addresses and encourage brand loyalty.
You can grow traffic and increase conversions by collecting reviews for social proof, optimizing your website so you can be found more easily and encouraging cross-selling and upsells with a 'frequently bought together' aspect.
Vitals Highlights
Many, many functions included in one app.
Gamification features to increase sales.
Improve your search engine optimization.
Sticky add-to-cart option to help browsers navigate your store.
Sales Rocket

Sales Rocket is a really useful app that has over 35 different functions to help you enhance your Shopify store and increase sales. WIth so many features included you will also save money by not having to purchase separate apps to cover all these features. This also means the amount of coding is limited which will help support the speed of your website.
You can increase revenue by cross-selling with the 'bought together' feature. You can increase returning traffic by encouraging customers with games such as 'spin the wheel' where they have the chance to win various prizes each time they shop. This app will also help with reducing cart abandonment and utilize FOMO to increase revenues alongside many other features.
Sales Rocket Highlights
Over 35 functions to use
Search engine optimization friendly.
Improve the look and feel of your website.
Gamification with 'spin the wheel' to encourage returning traffic.
ReloadSEO

An all-in-one SEO app that will generate the best content and search ranking on most search engines. It helps with your site's meta titles and descriptions and can track keywords so you can be sure you're targeting the right users. It can also be used to analyze backlinks that are pointing to your website.
The app can monitor your site to identify SEO issues. The app will inform you in a timely manner, so you can fix it quickly before it becomes a serious issue. There is also a great competitor analysis tool that helps you check your website against the top ten results for certain keywords.
ReloadSEO Highlights:
A 14-day trial that allows you to assess whether this is the best SEO app for your Shopify store.
Can assess how well your competitors are doing.
A fairly expensive app, but the value it can bring is good.
Can tell you when there are SEO issues on your website for a quick fix.
Key Features of Shopify Traffic Apps
SEO Enhancement Capabilities
SEO features are integral in Shopify traffic apps, designed to optimize online stores for better visibility on search engines. These features often include tools for keyword exploration, suggesting potential keywords to attract more traffic.
The auto-update functionality allows bulk editing of alt texts in images, making them SEO-friendly. Integration with platforms like Google Search Console ensures real-time tracking of keyword positions, impressions, and traffic, offering insights for continuous optimization.
Customer Review Integration
Shopify traffic apps often come equipped with features that facilitate the easy importation and display of customer reviews. These features allow store owners to showcase text, photo, and video reviews, enhancing the credibility and trustworthiness of the store.
Customization options enable the alignment of reviews with the store's theme, offering a cohesive and engaging user experience. The ability to manage, respond to, and showcase reviews on various platforms amplifies the store's visibility and attracts more traffic.
Mobile App Building Features
The ability to tap into the mobile user base is another key feature of Shopify traffic apps. Features that enable the creation of mobile apps without coding knowledge are essential.
Real-time synchronization ensures that all product updates are instantly reflected in the mobile app, offering users up-to-date information. Push notifications keep customers informed about new arrivals, offers, and abandoned cart reminders, enhancing engagement and driving traffic back to the store.
Ad Exchange and Customization
Ad Exchange features in Shopify traffic apps allow store owners to display their ads on partner stores, amplifying reach without additional costs. Customization options enable the alignment of ads with product pages, ensuring consistency and engagement.
Target selection based on location and specific devices allows for focused advertising, attracting relevant traffic to the store.
Appointment Booking and Personalization
Features that facilitate appointment booking and personalized services enhance the store's offering, attracting a diverse customer base. Integrated appointment bookings, conversion of products to services, and omnichannel support ensure a seamless and engaging customer experience.
Personalized services and consultations differentiate the store, drawing in customers seeking tailored shopping experiences and boosting traffic.
Benefits of Using Shopify Traffic Apps
Enhanced Visibility
One of the primary benefits of utilizing Shopify traffic apps is the enhanced visibility they bring to online stores. By optimizing SEO elements, these apps ensure that the store ranks higher on search engine results, attracting organic traffic.
The integration of keywords, image optimization, and tracking tools ensures that the store remains visible and accessible to a broad audience, leading to increased traffic and sales.
Increased Customer Engagement
Shopify traffic apps facilitate increased customer engagement by integrating features like customer reviews and mobile app notifications. Displaying genuine customer feedback builds trust and encourages potential buyers to explore the store.
Mobile app notifications keep customers informed and engaged, driving repeated visits and fostering a loyal customer base. The combination of these features results in enhanced customer interaction and increased traffic.
Targeted Advertising
The inclusion of Ad Exchange features allows for targeted advertising, ensuring that ads reach the most relevant audience. The ability to customize ads and select targets based on location and device type ensures that advertising efforts are focused and effective.
This targeted approach not only increases the visibility of the store but also attracts quality traffic that is more likely to convert, enhancing the store's profitability.
Operational Efficiency
Shopify traffic apps streamline various operational aspects of running an online store. Features like appointment booking and personalized services automate and optimize processes, saving time and resources.
The efficiency brought about by these apps allows store owners to focus on core business activities, enhancing the overall performance and growth of the store.
Competitive Advantage
The integration of Shopify traffic apps equips online stores with tools and features that offer a competitive advantage. The combination of SEO optimization, customer engagement tools, targeted advertising, and operational efficiency ensures that the store stands out in the crowded eCommerce space.
By offering a superior shopping experience and staying visible to the target audience, stores can outperform competitors and capture a larger market share.
Conclusion:  Top 12 Shopify Traffic Apps
If you want to be successful on Shopify you need to get more traffic to your website. That is why you need to use some of the Shopify traffic apps that we've highlighted in this article. They will help you generate traffic from different areas of the internet and with the right content, all have the potential to generate more revenue for your fledgling eCommerce business.
FAQs
How do I choose the right Shopify traffic app for my store?

Consider your store's specific needs, budget, and desired features when selecting a Shopify traffic app.

Can I use multiple Shopify traffic apps simultaneously?

Yes, many store owners use a combination of apps to optimize traffic from various sources like SEO, email, and social media.

How do Shopify traffic apps integrate with my online store?

Most apps are easy to integrate, requiring just a few clicks to install and configure according to your store's needs.
Avi Klein
Vast experience in the online world. Shopify Expert, SEO expert, Web developer and consultant to several online companies. Read more about
our approach
to reviewing themes and apps.