How to Build a Gym Shopify Store
Last modified: May 13, 2023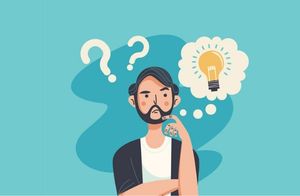 Fitness is a very lucrative enterprise. You can sell all kinds of things for a gym from memberships to a gym to clothing, accessories and even at-home equipment. You can do this traditionally, with a large warehouse and facility or you can dropship many of the items to make it more applicable. In this article, we look at some of the options that are available when you're building a gym Shopify store.
Recommended: The 10 Best Shopify Membership Apps – [2023]
#
Name
Image

Get a Free Custom Shopify Store
1

Community Builder

2

Bold Memberships

3

Social King

4

AAA Membership + Subscription

5

Seal Subscriptions

6

Recurring Order & Subscription

7

Rebuy Personalization Engine

8

Simplee Memberships

9

Membership Management Suite

10

Conjured Memberships

Show More
Why Use Shopify?
There are numerous platforms that you could use to build a website for a gym website. However, Shopify has one of the most flexible designs that you can have for your website. You can build your website with lots of different features and functions that you can customize your website with ease.
For instance, you can create membership websites, sell products and even have tutorial videos on your website. Therefore, Shopify is a platform that can grow and change as your business develops.
Selling Gym Memberships
One of the most lucrative ways that you can use Shopify is that you can use the platform to sell memberships to your gym or online tuition. There are membership apps that can block people without memberships from accessing certain areas.
You can also take recurring payments, helping you to build a successful brand that is easier to manage.
Sell Print on Demand Products
Another way you can build a business within the fitness niche is to sell print on demand products. These are products that you design and then ask a printer to create and deliver to your customers when an order is made. These are free to set up and the costs can mean that you can make a good profit.
There are lots of products that can be sold via print on demand including lots of gym favorite clothing and accessories. Therefore, you can create a good store on your website.
Another factor that you might want to consider is dropshipping. This is very similar to print on demand, but you don't design the products. These have been created for you and are shipped from the manufacturer for you. Again, the only costs are when you've had an order.
Both print on demand and dropshipping can be automated too. Therefore, you spend less time managing your website and more time building your brand.
Use Videos
Videos can sell a lot about you and your brand. You can sell lots of video content on your website from tutorials on how to complete exercises to tips about healthy eating. You can even monetize these elements by building a membership website or selling them on a pay-per-view element.
Videos can also be used in conjunction with other elements, like email marketing, social media, etc. to help you make the most of your audience and build a successful brand that puts you upfront.
Final Word: How to Build a Gym Shopify Store
Above are some of the concepts that might help you build a successful gym Shopify store. There are lots of ways you can make your business successful and the more unique you are, the more you will attract audiences to your website and sell products.
Avi Klein
Vast experience in the online world. Shopify Expert, SEO expert, Web developer and consultant to several online companies. Read more about
our approach
to reviewing themes and apps.