10 Best Shopify Bike Themes [2023]
Last modified: June 15, 2023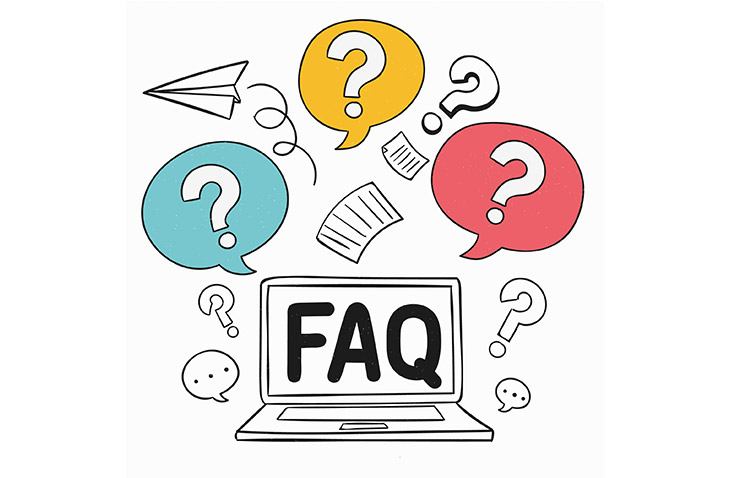 #
Image
Name

Get a Free Custom Shopify Store
1

Booster

2

Woodstock - Electronics Shopify Sections Theme

3

Symmetry

4

Startup

5

Empire

6

Handy

7

Broadcast

8

Story

9

Boost

10

Boundless

Show More
During the Covid-19 pandemic, biking became a popular exercise activity. Some people took biking up indoors while others took up biking outside to explore the local area. This grew the industry significantly and now many bike shops, like yours, are looking for better ways to reach more customers. Using an online store is one of the best options and there are numerous Shopify bike themes that can help.
What are you Looking for a Shopify Bike Theme?
There are many features that you need to ensure that your business is ranking at the top of Google. Those that are ranked in the top three receive the majority of the traffic from searches. Compared to those who are ranked less than fifth who get 2-3% of the traffic at most. There are many different elements of optimization for SEO.
One aspect is the speed of the website. The faster your website the higher it will rank. Speed is also linked to revenue. For every second that it takes for your website to load, you will lose about 7% of your revenue. This can be a significant hit to your website. A lot of websites have loading times that are between 8 and 11 seconds. By using some of the themes on the list, loading times can be less than four seconds. This can lead to a doubling of revenues, in theory.
Another thing to consider is how your products are being displayed. Good images are very important for selling online. So are videos. If you can get a good theme that can display these types of media, then you can be sure that you can rank well and convert more visitors to customers.
You should also be looking at ways to increase the trust with your audience. There are numerous ways to do this. The first is by using trust indicators like testimonials. Or you could ensure that your website is displaying proper payment badges or using live chat on your website.
Shopify Bike Themes – Here is a quick list of the suggestions we have.
Filter between free and paid
Booster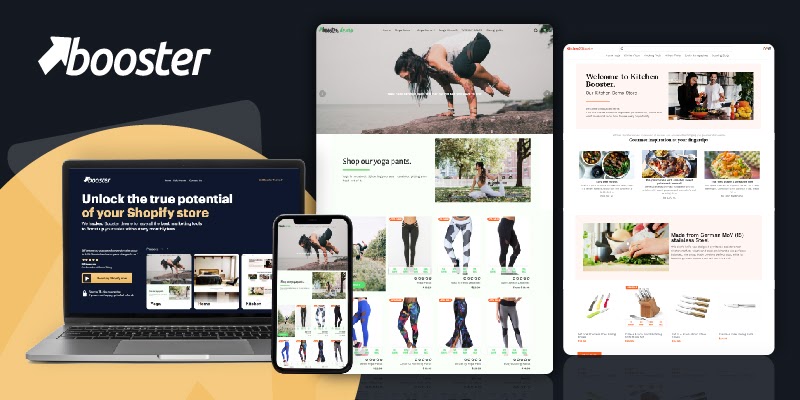 Booster is one of the most highly rated Shopify themes that you can use. But it is more than a theme, it a marketing toolkit with enough features that you can save more than $3000 a year in app subscriptions by using the theme on your website. There are lots of different functions that can help you grow your business from using countdown timers that can help you add urgency to your website. Or you could use the currency converter for your website to sell internationally.
In addition, there are ways to add social proof and communicate with your audience. It takes just minutes to use this app to install the live chat feature to your website and have instant communications with your website.
The theme is really fast. Speed on your website could be less than one second. Therefore, the revenues that you generate can be much higher than the average online brand selling bikes. And the speed helps your website rank high among your competitors. Other features of the theme also help you to rank highly.
Booster Highlights:
You can save more than $3,000 on apps with all the functionality.
A fast theme that allows you to load your pages within a second.
Improved ranking on search engines for relevant keywords.
Mobile-friendly design that allows visitors to see your website regardless of what device they're on.
Woodstock - Electronics Shopify Sections Theme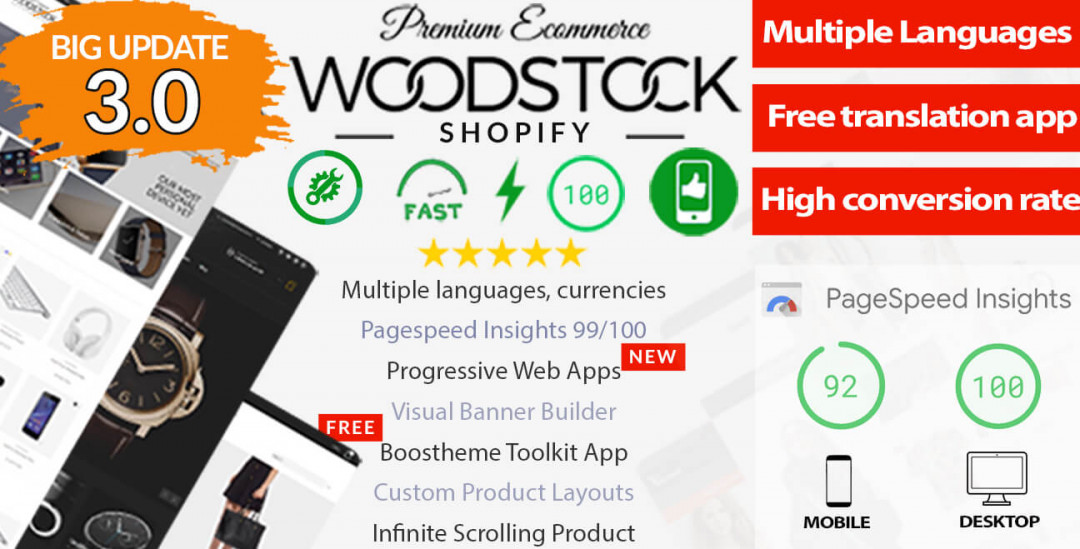 This has been specifically designed for numerous niches and a bike store is a perfect match. This theme will help to find the customers that you need for your business and also help you convert. Woodstock has been tested on numerous platforms as well such as WooCommerce and Shopify.
To help you start building your website, you can use more than 12 homepage styles. One of these styles will surely be a match for your tastes and brand. The theme is also super fast, loading in seconds. It also has great potential for ranking on search engines. Therefore, you can be sure that you're going to bring in customers and get them ranking on your website.
The theme also has other great apps installed to help with improving the user experience on your website. This includes the mega menus and product slideshows. These are fantastic ways to improve navigation and increase the interaction between your visitors and your website.
Woodstock – Electronics Shopify Sections Theme Highlights:
A highly responsive theme that has a lot of potential to rank your website on search engines.
There are lots of added apps to ensure that you get the most out of your theme.
Perfect for viewing on mobile devices.
Tested on different platforms so you get the best features and functions.
Symmetry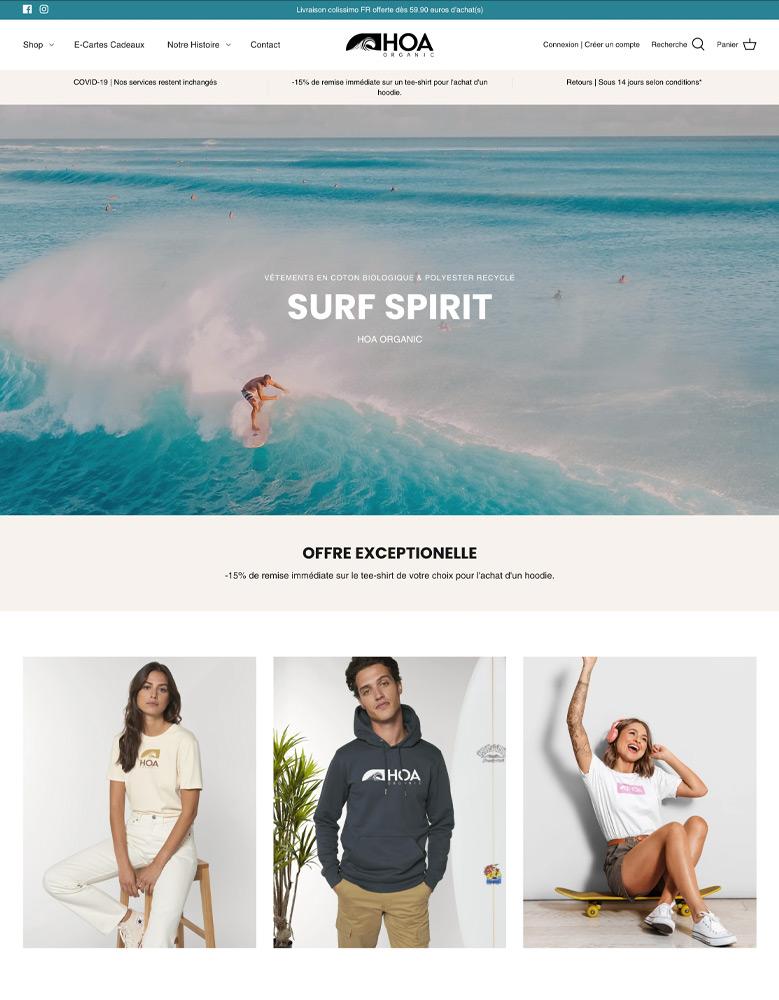 Symmetry is a highly responsive theme that allows you to build a sleek, modern and trustworthy store within minutes. Visitors who land on your website will be very impressed and you can expect to see some great returns on your website's performance. This site is fantastic for SEO and speed and so you can also expect to see high rankings and conversion rates as you sell bikes and any accessories that you might have.
To help with your website's design, there are lots of core features that can be useful. For instance, you can have a multi-level option that looks aesthetically pleasing and improves the experience of the user. There is also the 'quick buy' option that allows customers to make a purchase within just a few clicks and works just like the Amazon 'Buy Now' feature.
There are some great options as well for social media. You can add a fantastic Instagram feed to your website that can help you connect more with your audience. This also allows you to save on loading time from not having additional code that would be needed to get an Instagram app to be installed on your website.
Symmetry Highlights:
This is a mobile-friendly theme that looks great on any device.
Use free stock images on your website for an improved professional look.
Advertise the products on your social media channels with this theme.
Choose from four great styles to get your design started.
Startup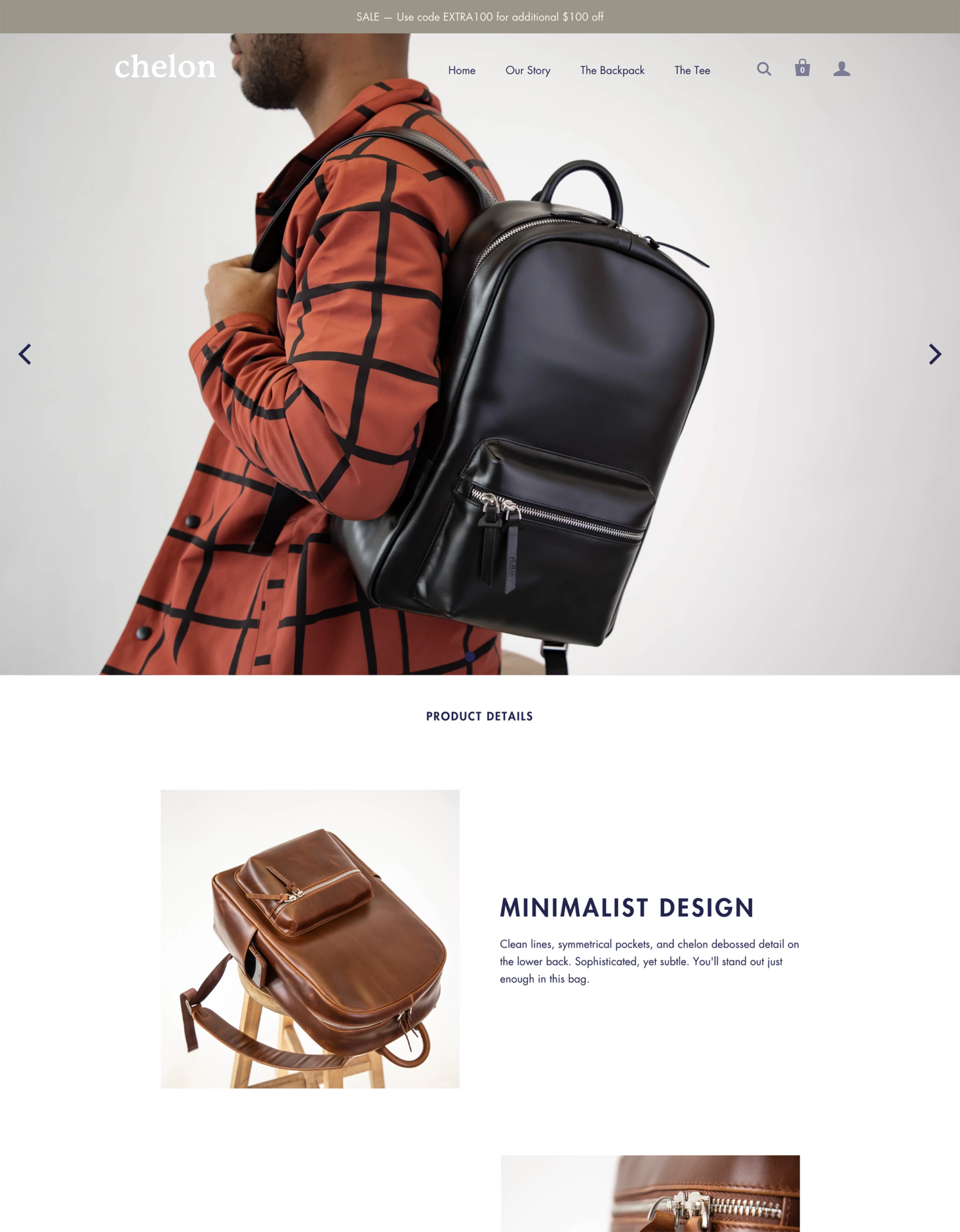 If you're looking to promote just one pick or set of products, then Startup is the option for you. It is designed for just a small catalog of products. The theme is really easy to edit with a modular-style homepage that is perfect for anyone new to building a website. There are four different styles that you can utilize when you're starting that design too, any of these can be a great match for your bike shop.
This theme concentrates on allowing you to build a successful relationship with your audience. For instance, there is a customer testimonials section. This can be enhanced further with some additional review apps, but they're not necessary.
You can also showcase your products with a wide layout. This requires large imagery to display the product, but the customer can see all the finer details of the products before they decide whether they would like to buy it or not.
Videos can also be integrated with this theme. You can use one video on your homepage. This is hosted on YouTube or Vimeo.
Startup Highlights:
You can optimize your website for any device so customers can see it on mobiles or desktops.
Optimize your website for search engines, so you can attract more traffic through Google.
There are lots of free, professional images that you can use that are supplied by Burst.
Choose from any of the four basic styles and then customize them.
Empire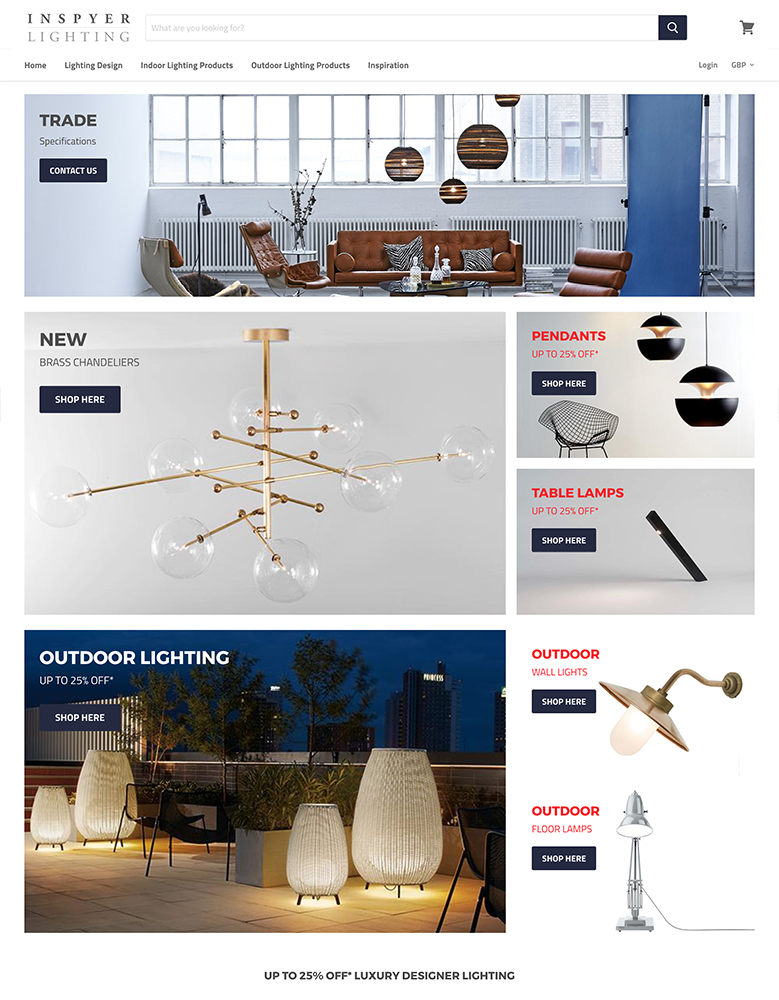 Empire is one of the best themes for a large catalog on your website. There are three styles included with the theme and there are lots of customizations that can be applied to the website.
The theme was built for large catalogs, so you can list your bikes, accessories and services on your website with ease. There are also ways for customers to find the products that they want without having to scroll through your entire list of products. This is done through the inbuilt predictive search feature that is perfect to make their experience better. There is also product filtering that can help improve the shopping experience of your customers.
To ensure higher conversions, you can rely on the theme's 'quick buy' option to move customers effortlessly through the product page and straight to the checkout page.
Empire Highlights:
This theme is optimized for search engines and mobile devices.
Improve the look of your website through the use of free images from Burst.
There is a lot of great options that can help customers find the products they want.
A quick buy option that allows your customers to effortlessly complete purchases.
Handy
This theme was specifically designed for mobile use. Therefore, it will be great for the modern audience who spend more time browsing the internet on their mobile phone. Recent trends have shown that almost half of all website traffic is from a mobile device. This is also translated into the share of purchases made online.
You can use the search focused menu to allow customers to find the products they're looking for. There is also the great multi-column menu that allows you to organize your website with ease. Customers will be able to navigate around it easier with you.
To help customers keep in contact with your brand, there is a great contact bar that can be seen on any page. This can include store hours, location and a stylish set of contact icons.
Handy Highlights:
There are lots of menu options that are available to help visitors to search your website.
Optimized for use on mobile devices, allowing you to attract a wider audience.
There are three aesthetically pleasing styles to use on your website.
Search focused menu allows customers to find the products they want on your website.
Broadcast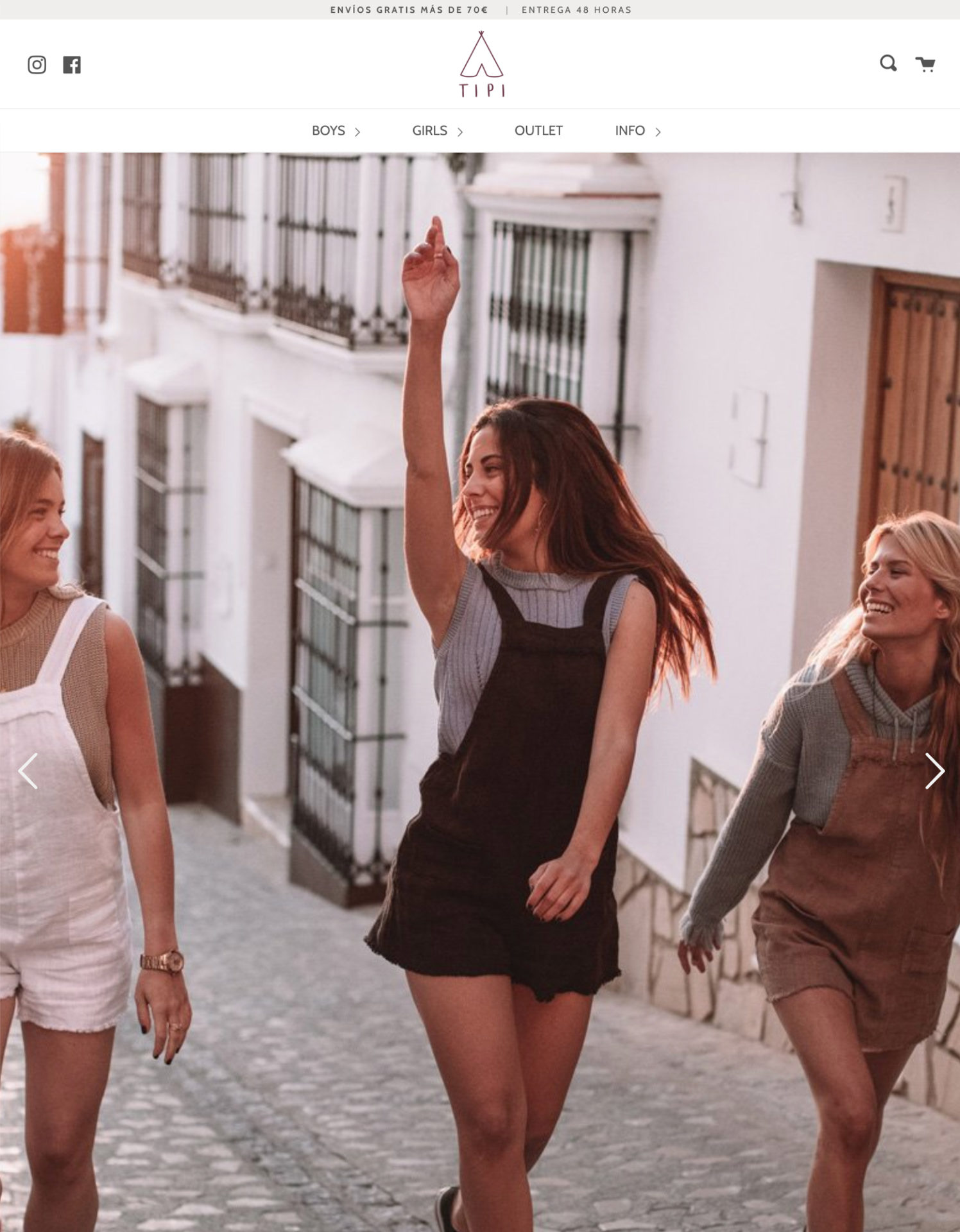 Broadcast is one of the top options for selling a lifestyle on Shopify. It can be used to attract a wide and large audience to your website with beautiful imagery that allows you to showcase your website's style and ease. The app also connects with your Instagram account to help you keep in contact with your audience with ease. You can use products on your website and create posts for your channel.
To help with marketing, you're also able to use a video on your homepage. This can be used to showcase the best products on your store. You can also use the featured video as a background video.
To support conversions on your website, there are lots of elements. There is a customer testimonial section, a Disqus blog comments area and more to help take your website to the next level of engagement with audiences. There are also other ways that you can enhance the customer journey. For instance, you can use the 'Quick View' option and use the inbuilt color swatch options.
Broadcast Highlights:
Broadcast is an image-heavy theme that is perfect for numerous brands.
Can improve conversions of your website with several features.
There is a 'Quick View' option on your website.
A color swatch option.
Story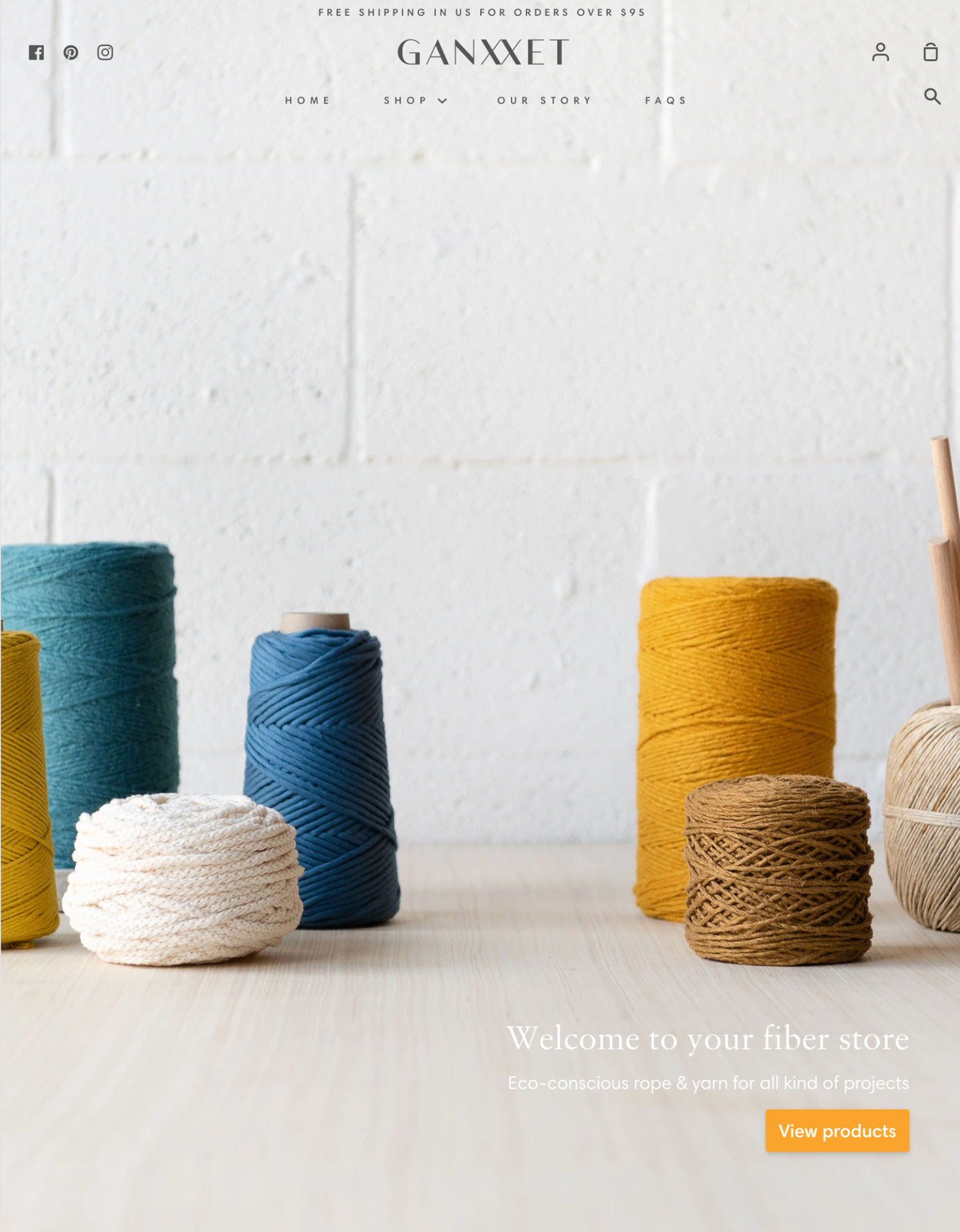 Story is one of the best themes when you want to provide a background story to your brand and improve your consumer engagement. You can use a story to emotionally engage your audience and improve the conversion rate with them. The story could be about your brand or something about your products. The more engaging and interesting the story, the more emotional weight you can add to buying products from your site.
To help sell more, there are plenty of features for your website. The first is a custom made contact form that allows you to tailor a form customers can use to contact you to ask questions. You can also use collection filtering to help improve the shopping experience of your customer. Filters can be applied to brand, price, color and more.
You can also utilize the lookbook feature to allow your website to have an old-style catalog feel. This is a great option that is really interactive with audiences.
Story Highlights:
This allows you to engage your audience through storytelling.
Showcase the creative team with a unique set of staff pages.
Optimized for search engines, allowing you to have more traffic to your store.
A complete mobile-friendly website, allowing you to attract more mobile users to your website.
Boost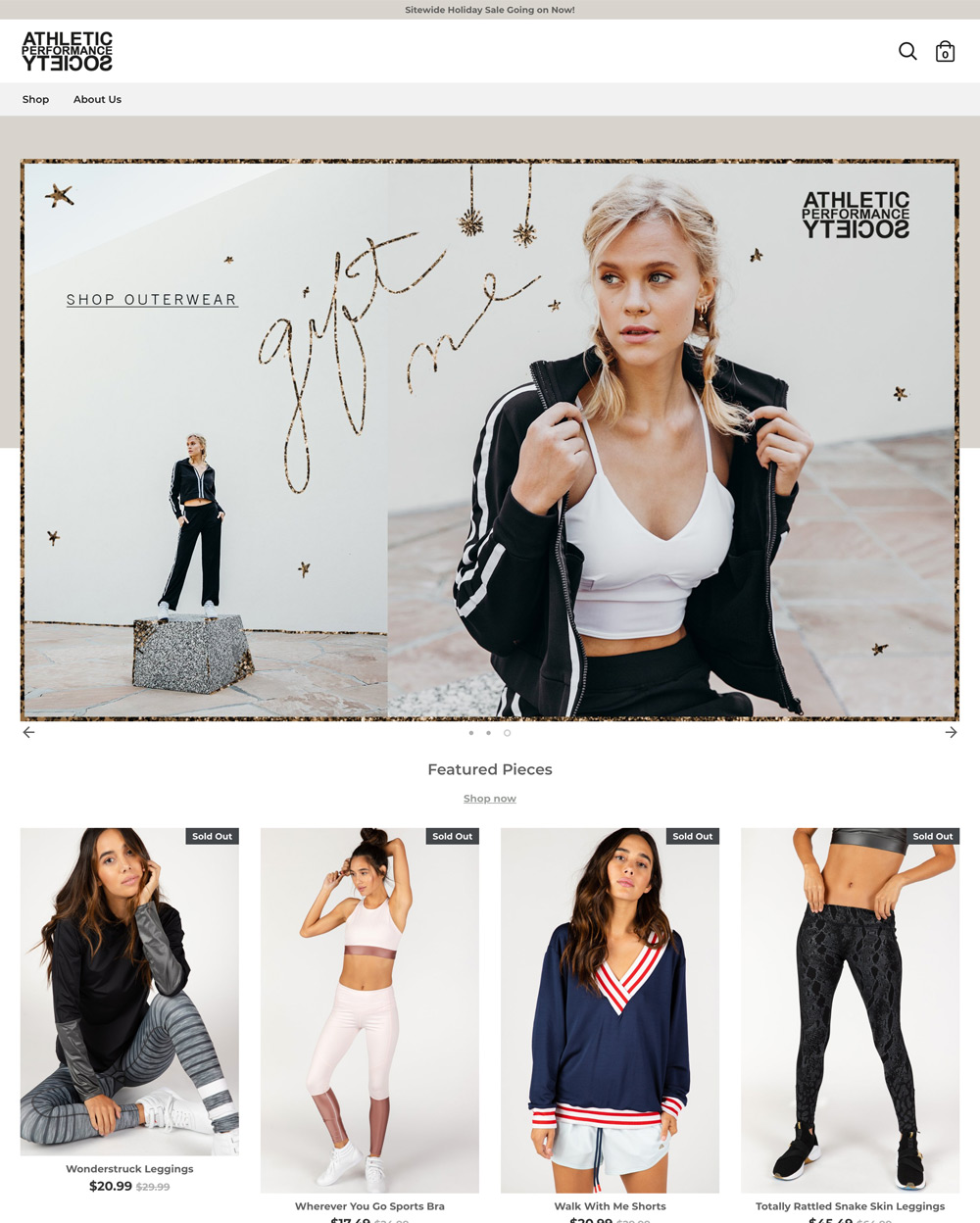 This is not to be confused with Booster, which is mentioned above, but it is a theme with a similar name. Boost is a great app that is very fast, this is very important as for every second that it takes for your website to load, you will lose about 7% of your revenue.
This theme also has clean code and has the potential to rank higher than with other themes. The app uses image hotspot linking capabilities to create link labels between images on your website and products on the store. This can direct customers from any page, blog post or content and send them directly to the product. A great way to get more sales.
You can also use the custom promotional tiles. This can help you promote the best sales, discounts and feature specials that you would like to sell more. You can make small customization changes to these tiles to make them better for your brand.
It is also important to improve the shopping experience of your customer. You can do this through predictive search options. This is great for those who have large catalogs and would like a quick shopping trip.
Boost Highlights:
You can use color swatches to display variants on your products.
This is perfect for SEO with fast loading times.
Integrate social media with icons that can help connect store visitors to fans.
Improve the professional look of the store with free stock images from Burst.
Boundless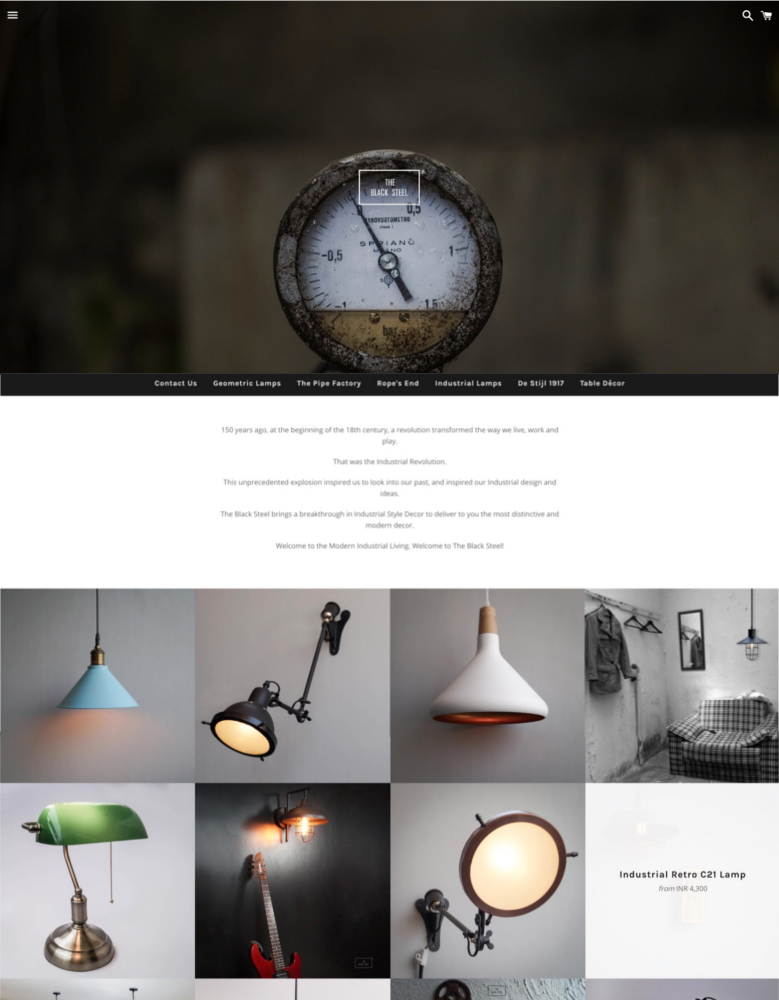 This is a free, minimalist Shopify theme that can help you get the most out of your domain. There are lots of great features on this theme that you would normally only find if you had bought a premium Shopify theme. For instance, there is sticky navigation that provides a menu for movement across your store as they scroll down the page.
The theme has also be optimized for large images about products. This can help you showcase the best elements of what you have to offer with ease. And you can use your homepage slider to feature the best products, whether they're on sale or not. The slider has lots of customizations, this can include a great fading effect that can improve the website's professional feel.
Finally, you're able to showcase the products within a hero video. This can really improve conversions on your website and increase stickiness.
Boundless Highlights:
This is a great free theme that allows you to save costs while using a professional theme.
Use a slideshow that can showcase the best products and brands on your website.
Optimize your website for ranking on search engines and displaying on mobiles.
Large image display for better product vision on the website.
Final Word: 10 Best Shopify Bike Themes
If you own a bike shop, you want to make sure that you're online with a good theme. There are plenty of themes that can be considered as a contender for the best Shopify bike themes. The ten above are certainly those we think are good options for you. The final choice is yours.
Avi Klein
Vast experience in the online world. SEO expert, Web developer and consultant to several online companies.
Read more...
. Read more about
our approach
to reviewing themes and plugins.