Top Tips for Jeans Print on Demand Businesses
Last modified: September 20, 2023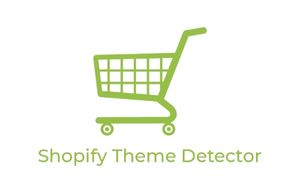 Are you looking to sell jeans print on demand products? Shopify is one of the top platforms to do this. The eCommerce platform has so many different features and functions that you can really build a strong selling portal to help you earn a living. However, to help you make the most of your website, here are some top tips for selling jeans through a print on demand model.
Recommended: 14 Best Shopify Print On Demand (POD) Apps – [2023]
#
Name
Image

Get a Free Custom Shopify Store
1

Printful

2

Printify

3

SPOD

4

CustomCat

5

teelaunch

6

JetPrint

7

AOP+ Easy Print on Demand

8

T-Pop

9

Two Fifteen

10

WC Fulfillment

11

Factory4me

12

Pixels

13

Riverr

14

Print Partners

Show More
Think SEO
Every ten seconds, someone in the US is searching for 'jeans' in the US on Google. The term 'Jeans' is very competitive on Google, but there are some associated keywords that you can use on your website or products that have a lot less competition but still have high levels of searching.
For instance, 'mom jeans' has almost no competition but there are 265,000 searches every month for the term. Likewise, boyfriend jeans is even less competitive and has 105,000 searches every month.
By targeting the right keywords, and using an app like SEO Booster, you can have a more successful flow of traffic to your website. The more traffic you get to your website, the better your sales will be.
Connect with the Right Printer
It is also important that you connect with the right printer. All the printers have different base products. So check all the print on demand printers like SPOD and Printful (see our list of the best Shopify POD apps) for what products they can offer you and then you can make the designs as you would like.
On your Shopify POD website, you can use more than one printer, which is a great benefit.
Price Products Correctly
It is always important to price your products correctly. You should be charging customers between 40 and 70% above the base price of the product. So if you're charged $10 for the product, you should charge between $14 and $17 for the product.
The average price for jeans is really high. In 2018, the price was $210 for male jeans and $165 for women in the US. So you might want to consider these pricing points as well. But brand does matter. So you might want to work your way up to this price as your brand gets more popular.
Create Lots of Products
The important thing is to have lots of different options on your store. The more products that you have on your store the more chance you have of converting a visitor to your website. Consider this carefully though, don't just have lots of products that are of poor quality. Take your time over their design and the quality of the base product.
Be sure to add videos and images of the product. This can help you increase conversions on your website. When using services like Printful and Printify, you can get them to create product videos for the products with your designs on them.
Consider combining different niches such as Jewelry.
Final Word: Top Tips for Jeans Print on Demand Businesses
If you're looking to run a jeans print on demand business, then you need to consider the above tips. These can help you have a more successful business that can earn you a good living.
Avi Klein
Vast experience in the online world. SEO expert, Web developer and consultant to several online companies.
Read more...
. Read more about
our approach
to reviewing themes and plugins.