Can I Use Shopify With Squarespace? [2023]
Last modified: May 10, 2023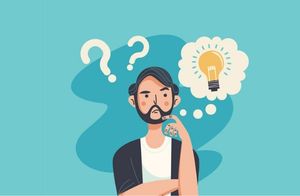 SquareSpace is one of the most popular website building tools on the internet. And there are many who want to use SquareSpace, but don't want to use Stripe as their payment gateway. Therefore, they turn to Shopify in order to sell on SquareSpace with the use of the Shopify Buy Button.
Why Not Just Use SquareSpace Commerce?
SquareSpace closely integrates with Stripe as a payment gateway. While it is a good payment processor, and you can use it on Shopify stores, their services are not offered around the world. They are only available in 34 countries, which includes US, Canada, France, Germany, Spain and the UK. And they also have terms and conditions that can make cash-flow challenging for smaller businesses.
Therefore, some businesses want to avoid using Stripe and therefore use another payment option to help with eCommerce performance.
The Shopify Buy Button
To get around this you can use the Shopify Buy Button on SquareSpace. This is where you can add a button to your SquareSpace website that will enable processing of all transactions through Shopify.
It is a simple process, all you need to do is to add the code to your SquareSpace site and setup your payment options through Shopify. This approach can provide you with many significant benefits
.
What Advantages Are There To Using The Shopify Buy Button?
There are several advantages of how the Shopify Buy Button will help your store. Here are some of the benefits.
1. Improve Conversions
The most obvious is that your customers will appreciate the additional payment options. You can enable a wide variety of payment options: credit, debit, PayPal or Apple Pay. This choice is linked to more conversions and higher levels of trust.
2. Easier To Manage Lots Of Products
Shopify is more of a commerce-focused platform than SquareSpace. Therefore, if you want to sell lots of products, then you want to have the support of Shopify. Management of your products and the transactions process can be quicker with Shopify too, which allows you to spend more time marketing your products to a wider audience.
3. It Is More Cost Effective
The cost for the SquareSpace commerce plan is about $26 per month. If you're using the Buy Button, that is just $9 per month and you would only need the Personal Plan at $8 for SquareSpace. Therefore, you've saved about $9 per month.
Final Word: Can I Use Shopify With Squarespace?
While there might be some conflicts between Shopify and SquareSpace, it is possible to use the Shopify Buy Button on SquareSpace to turn your blog into an eCommerce store. The more products you have for your brand, the more valuable it is to sell using the Buy Button.
It is fairly simple to use and with the $9 per month subscription, it is cheaper to use that than the SquareSpace commerce plan that doesn't have the functionality that the Shopify CMS has. And with the Buy Button subscription, you can also have multiple websites using the system and collecting money through the same PayPal account, a great way to save money.
Avi Klein
Vast experience in the online world. SEO expert, Web developer and consultant to several online companies.
Read more...
. Read more about
our approach
to reviewing themes and plugins.