Can I Use Shopify With Squarespace? [2023]
Last modified: October 3, 2023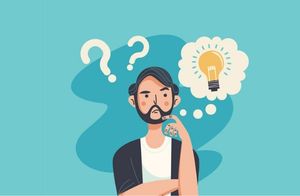 Squarespace is one of the most popular website-building tools on the internet. And there are many who want to use SquareSpace but don't want to use Stripe as their payment gateway. Therefore, they turned to Shopify in order to sell on SquareSpace with the use of the Shopify Buy Button.
Key Takeaways
1
Integrating Shopify with Squarespace is possible using the Shopify Buy Button, offering tailored e-commerce solutions within the Squarespace environment.
2
The Shopify Buy Button allows customization to ensure the e-commerce features align with the aesthetic and functional requirements of your Squarespace website.
3
The integration caters to businesses aiming for a global reach, bypassing Stripe's geographical restrictions.
Recommended: 24 Best Shopify Dropshipping Apps [Dec, 2023]
#
Name
Image

Get a Free Custom Shopify Store
1

AutoDS

2

Spocket-World Wide Suppliers

3

Syncee - Global Dropshipping

4

Printful-Sell Printed and Embroidered Items

5

Sup Dropshipping

6

DSers-AliExpress Dropshipping

7

Zendrop - Dropshipping & POD

8

Dropshipman: Dropshipping & POD

9

AO - AliExpress Dropshipping by FireApps

10

Trendsi - Fashion Dropshipping

11

CJdropshipping

12

DropCommerce

13

Modalyst-Sell Brand Name Products

14

Ali Orders-Fulfill Orders Easily

15

Blanka - Private Label Beauty

16

Dropified-Automate Your Dropshipping Business

17

ProductPro

18

Spreadr App

19

Importify

20

Inventory Source

21

Roxie

22

Fulfillbot: Dropshipping Agent

23

KakaClo

24

Oberlo-Get the Best Produtcts for Your Site

Show More
Why Not Just Use SquareSpace Commerce?
SquareSpace closely integrates with Stripe as a payment gateway. While it is a good payment processor, and you can use it on Shopify stores, their services are not offered around the world. They are only available in 34 countries, which includes US, Canada, France, Germany, Spain and the UK. And they also have terms and conditions that can make cash-flow challenging for smaller businesses.
Therefore, some businesses want to avoid using Stripe and therefore use another payment option to help with eCommerce performance.
The Shopify Buy Button
To get around this you can use the Shopify Buy Button on SquareSpace. This is where you can add a button to your SquareSpace website that will enable processing of all transactions through Shopify.
It is a simple process, all you need to do is to add the code to your SquareSpace site and setup your payment options through Shopify. By embracing this approach, you can unlock a wealth of advantages and benefits.
.
What Advantages Are There To Using The Shopify Buy Button?
There are several advantages of how the Shopify Buy Button will help your store. Here are some of the benefits.
1. Improve Conversions
The most obvious is that your customers will appreciate the additional payment options. You can enable a wide variety of payment options: credit, debit, PayPal or Apple Pay. This choice is linked to more conversions and higher levels of trust.
2. Easier To Manage Lots Of Products
Shopify is more of a commerce-focused platform than SquareSpace. Therefore, if you want to sell lots of products, then you want to have the support of Shopify. Management of your products and the transactions process can be quicker with Shopify too, which allows you to spend more time marketing your products to a wider audience.
3. It Is More Cost Effective
The cost for the SquareSpace commerce plan is about $26 per month. If you're using the Buy Button, that is just $9 per month and you would only need the Personal Plan at $8 for SquareSpace. Therefore, you've saved about $9 per month.
Understanding Shopify and Squarespace Integration
Practical Integration Steps
In the world of digital commerce, flexibility and adaptability are key. We understand the need for diverse tools and platforms to achieve a seamless online retail experience.
Integrating Shopify with Squarespace is not a common practice, but it's not impossible either. It involves utilizing the Shopify Buy Button, a feature that allows the embedding of Shopify's e-commerce capabilities into a Squarespace website.
This integration is particularly beneficial for businesses that are rooted in Squarespace but require specific features or integrations available exclusively on Shopify.
Cost and Limitations
The financial aspect is always a crucial factor in decision-making. The Shopify Buy Button is accessible through the Shopify Lite plan, priced at $9/month.
However, it's essential to note the limitations. The Buy Button doesn't support the utilization of apps from the Shopify app store. It's a solution for basic e-commerce functionalities, not a gateway to Shopify's broader ecosystem.
Also, while it allows the provision of checkout links via social media, it doesn't offer a fully shoppable social media experience.
Customization and Styling
Customization is at the core of creating a unique online presence. The Shopify Buy Button can be tailored to match the aesthetics of your Squarespace website, ensuring a cohesive look and feel.
There are options to adjust the button color, size, and font, and control its behavior, such as whether it opens in a new browser window or not. It's a blend of functionality and style, designed to enhance the user experience while maintaining brand consistency.
Optimizing Shopify and Squarespace Integration
When Integration Makes Sense
There are specific scenarios where integrating Shopify with Squarespace is justified. For instance, if your business relies on a particular accounting system or POS that only integrates with Shopify, or if you're partnered with a third-party logistics company that is exclusively compatible with Shopify.
In such cases, the integration can bridge the gap, enabling a harmonious operation of diverse systems.
Implementation Process
Start by signing up for Shopify's free trial and then subscribing to the Shopify Lite plan. Add your products to Shopify and enable the Buy Button sales channel.
The next step involves creating and styling your Buy Button code, a process that offers customization options to ensure the button aligns with your website's design. The embed code can then be easily integrated into any Squarespace page using a Code Block.
Layout Options
The layout options for the Shopify Buy Button are diverse, offering flexibility in presentation. The Basic Layout creates just a button, suitable for businesses that already have product images on Squarespace and simply need to add "Add to Cart" buttons.
The Classic Layout includes a product image and price next to the Buy Button, ideal for quick product overviews. The Full View Layout emulates a complete product details page, offering a comprehensive shopping experience to visitors.
Conclusion: Can I Use Shopify With Squarespace?
While there might be some conflicts between Shopify and SquareSpace, it is possible to use the Shopify Buy Button on SquareSpace to turn your blog into an eCommerce store. The more products you have for your brand, the more valuable it is to sell using the Buy Button.
It is fairly simple to use and with the $9 per month subscription, it is cheaper to use that than the SquareSpace commerce plan that doesn't have the functionality that the Shopify CMS has. With the Buy Button subscription, you can also have multiple websites using the system and collecting money through the same PayPal account, a great way to save money.
FAQs
What are the limitations of using the Shopify Buy Button on Squarespace?

The Buy Button doesn't support Shopify app store's apps and is meant for basic e-commerce functionalities, not offering a fully shoppable social media experience.

Can the Shopify Buy Button be customized to match my Squarespace website's design?

Yes, the Shopify Buy Button is highly customizable. You can adjust its color, size, and font to seamlessly blend with your Squarespace site's aesthetics.

How does the Shopify Buy Button affect the loading speed of a Squarespace website?

The Shopify Buy Button is optimized for performance, ensuring it doesn't significantly impact the loading speed of your Squarespace website.
Avi Klein
Vast experience in the online world. Shopify Expert, SEO expert, Web developer and consultant to several online companies. Read more about
our approach
to reviewing themes and apps.