Can you Sell Art Print on Demand?
Last modified: January 26, 2022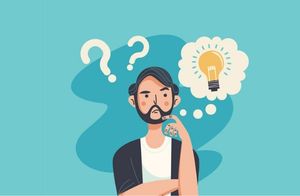 Art is a very popular product online. Sales online have skyrocketed in the past couple of years. In 2018, sales of art increased by 40% for home consumers. And there are options for artists to sell their work online in a print on demand scenario. So can you sell art print on demand? How can you do this?
Can you Sell Art Print on Demand?
Yes, it is very easy for you to sell art print on demand. It is a simple process when you have the right print on demand partners, artwork and platform to help you sell. For instance, you can sell your art on canvas. This allows you to have your work sold across the world in an easy to display format that can bring attention to your work.
So how is this achieved? Here are some steps to get you started.
Step 1 – Choose Platform
The first thing you need to do is to choose the platform that you're going to sell from. One of the best options is Shopify. It is really easy to sell from and even those without any skills can use Shopify with ease. There are lots of ways that you can save money on Shopify too with free apps and great themes.
Shopify also has an easy to understand billing system that means that you don't get surprises in your monthly billing cycle.
You can start on Shopify within just a few hours and get marketing your brand.
Step 2 – Choose a Print on Demand Partner
The next option now is to choose a print on demand partner. These are the people who have the blank products like a canvas and will print on it. They will then also ship the product across the world for you. Two of the best options that you can use is Printful and Printify. These have fulfillment centers that are based across the world. They also have the expertise to produce high-quality products.
Their costs are also reasonable.
Step 3 – Design your Art
Now you can choose the art that you're going to sell and set prices. Be sure that you're including all the other costs within your sales. You want to be making a profit margin of about 40-70% when you're looking at print on demand to consumer prices. So if you're selling a canvas that costs $10 to produce, you want to sell it for $14 to $17. The higher the profits for your brand the better.
Step 4 – Marketing
Now you can start to market your brand. You should use several different platforms to sell your artwork. For instance, you should showcase your work on Instagram, Facebook as well as create a blog on Shopify.
In addition, collect email addresses. Email is one of the best digital ways to sell online.
Final Word: Can you Sell Art Print on Demand?
Are you able to sell art print on demand? Yes, this is possible and really easy to do. So if you're a photographer or artist, get a Shopify website and start selling. You can be up and running within a couple of hours.
Avi Klein
Vast experience in the online world. SEO expert, Web developer and consultant to several online companies.
Read more...
. Read more about
our approach
to reviewing themes and plugins.