Can you Sell Art Print on Demand?
Last modified: October 8, 2023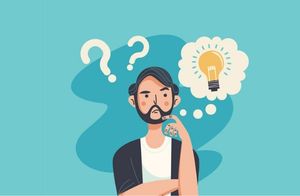 Art is a very popular product online. Sales online have skyrocketed in the past couple of years. In 2018, sales of art increased by 40% for home consumers. And there are options for artists to sell their work online in a print-on-demand scenario. So can you sell art print on demand? How can you do this?
Key Takeaways
1
Shopify is a user-friendly option for artists to showcase and sell their work online.
2
Choosing a reliable print-on-demand partner like Printful or Printify is crucial for quality and global shipping.
3
Utilizing multiple marketing platforms including social media and email enhances the online sale of art prints.
Recommended: 14 Best Shopify Print-On-Demand (POD) Apps – [2023]
#
Name
Image

Get a Free Custom Shopify Store
1

Printful

2

Printify

3

SPOD

4

CustomCat

5

teelaunch

6

JetPrint

7

AOP+ Easy Print on Demand

8

T-Pop

9

Two Fifteen

10

WC Fulfillment

11

Factory4me

12

Pixels

13

Riverr

14

Print Partners

Show More
Can you Sell Art Print on Demand?
Yes, it is very easy for you to sell art print on demand. It is a simple process when you have the right print on demand partners, artwork and platform to help you sell. For instance, you can sell your art on canvas. This allows you to have your work sold across the world in an easy to display format that can bring attention to your work.
So how is this achieved? Here are some steps to get you started.
Step 1 – Choose Platform
The first thing you need to do is to choose the platform that you're going to sell from. One of the best options is Shopify. It is really easy to sell from and even those without any skills can use Shopify with ease. There are lots of ways that you can save money on Shopify too with free apps and great themes.
Shopify also has an easy to understand billing system that means that you don't get surprises in your monthly billing cycle.
You can start on Shopify within just a few hours and get marketing your brand.
Step 2 – Choose a Print on Demand Partner
The next option now is to choose a print on demand partner. These are the people who have the blank products like a canvas and will print on it. They will then also ship the product across the world for you. Two of the best options that you can use is Printful and Printify. These have fulfillment centers that are based across the world. They also have the expertise to produce high-quality products.
Their costs are also reasonable.
Step 3 – Design your Art
Now you can choose the art that you're going to sell and set prices. Be sure that you're including all the other costs within your sales. You want to be making a profit margin of about 40-70% when you're looking at print on demand to consumer prices. So if you're selling a canvas that costs $10 to produce, you want to sell it for $14 to $17. The higher the profits for your brand the better.
Step 4 – Marketing
Now you can start to market your brand. You should use several different platforms to sell your artwork. For instance, you should showcase your work on Instagram, Facebook as well as create a blog on Shopify.
In addition, collect email addresses. Email is one of the best digital ways to sell online.
Expanding Your Art Business with Print-on-Demand
Platform Integration and Payment Processing
In our years of experience, we've found that seamless integration with popular platforms like Etsy, Shopify, and Amazon is crucial. It should be a straightforward process, allowing you to focus on creating art while the print-on-demand company handles order processing and shipping.
Payment methods should be diverse and secure, ensuring smooth transactions for both you and your customers.
Marketing Your Art Effectively
Having worked with numerous artists and businesses, we know that a well-stocked store and effective marketing strategies are essential. Social media marketing and sponsored advertisements can amplify your reach, bringing your art to a wider audience.
We've utilized these strategies to great effect, witnessing firsthand the growth and success they can bring to an online art business.
Quality and Customer Satisfaction in Art Print on Demand
Creating and Uploading Your Art
We've always emphasized the importance of quality. Your art should be uploaded in high-resolution PNG or JPEG formats to ensure it's reproduced in stunning detail.
We've used tools like Canva and Photoshop extensively to create and optimize digital art, ensuring each piece is displayed in its full glory.
Order Fulfillment and Shipping
In our journey, we've learned that customer satisfaction hinges on timely and safe delivery. Your chosen print-on-demand partner should have a track record of fulfilling orders efficiently and resolving any issues promptly.
We've interacted with various providers and have gained insights into what makes for a seamless customer experience.
Expanding and Scaling Your Business
As veterans in digital marketing, we know that consistency is key. Your art business should not only attract customers but also retain them.
Offering discounts and building a positive reputation are steps we've taken in the past to ensure a steady stream of income and business growth. Every piece of art sold is a step closer to establishing a formidable online presence.
Conclusion: Can you Sell Art Print on Demand?
Are you able to sell art print on demand? Yes, this is possible and really easy to do. So if you're a photographer or artist, get a Shopify website and start selling. You can be up and running within a couple of hours.
FAQs
What are the challenges when selling art print on demand?

One challenge is maintaining art reproduction quality due to variations in printing processes and materials. Another is competing effectively in a crowded market, where artists must market their work to stand out and attract buyers.

How can artists protect their work when selling art prints online?

Artists can protect their work by watermarking previews, using low-resolution images online, adding copyright notices, and registering for copyright. Educating customers on usage rights is also important.

How can artists set competitive prices for their print-on-demand art?

Artists should factor in production costs, market prices, and perceived value, striking a balance for customer appeal and profitability. Continuously adjust prices based on market trends, costs, and feedback to stay competitive.
Avi Klein
Vast experience in the online world. Shopify Expert, SEO expert, Web developer and consultant to several online companies. Read more about
our approach
to reviewing themes and apps.