Best 10 Shopify Minimal Themes – [2023]
Last modified: April 8, 2023
If you want a website that will load quickly, look professional, and be good with search engines, then you'll want to look at the Shopify Minimal themes. There are many advantages to using them and there are some great options available to choose from.
What Are The Advantages Of Using One Of The Shopify Minimal Themes?
There are numerous reasons why your Shopify website might want to use a minimal theme. Firstly, they don't use a lot of code. Therefore, they are quick to load and this can help you rank highly on search engines like Google. It also helps you to keep conversions. Research has shown that for every second a site takes to load, you'll lose about 7% of your revenue. For just a four second delay on your website, your site could lose 25% of your potential sales.
The average Shopify website loads in about 2.9 and 5.5 seconds. Most of the themes on this list can load within one second.
With one of the Shopify minimal themes, you can give your visitors a good experience that will persuade them to continue shopping and convert with you. A good experience is also a great marketing bonus for you and word of mouth is vital for the success of small eCommerce businesses. The white space that is employed on many minimal themes will also help with the branding on your website. Many consumers see sites with plenty of white space as more trustworthy.
In addition, less code means that there is less to go wrong with your website. Even when there is an error, you can easily locate that error to find a fix and get your website working again. More complex sites can take weeks or longer to find and fix errors like this.
Minimalist website designs are also very popular. More than 80% of website designers believe that minimalist designs are the most indemand design style.
So, what Shopify minimal themes do we recommend? Here are some of the best you can use today.
#
Image
Name

Get a Free Custom Shopify Store
1

Showcase

2

Symmetry

3

Booster

4

Pipeline

5

Lorenza

6

Polaris

7

Plain

8

Pop

9

JumpStart

10

Shoptimized

Show More
Filter between free and paid
Showcase

Showcase is a beautiful theme that can offer a small eCommerce store a lot of powerful options to build an audience, generate traffic and sell. The theme itself includes four different styles including: Beard, Native, Betty and Luna.
While it is built for stores with small catalogs, the theme is actually optimized to showcase your products perfectly. It can also display large images so visitors can see what they want in great detail. You can display images on a full screen to better showcase your products on your store. Finally, you can place a video on your home page. Videos on home pages are proven to increase conversions.
The theme includes a sticky menu that will remain at the top of the user's browser regardless of how far they scroll down. The menu can also be customized so there are different layers to help visitor navigation.
You can customize your homepage with different content sections to add the information and products you want to display in the right places. The final design will be beautiful and will display well on any device thanks to the mobile-friendly design. If you want some more images for your site, there are free stock photos provided by Burst.
You can promote your store organically thanks to the search-engine friendly design embedded within the theme and the social media icons included.
Showcase Highlights:
Highly respected theme with 100% positive feedback on the Shopify Theme Store.
Responsive theme so will look good on any device.
Clean theme code so it is SEO friendly and will rank high on Google and other search engines.
Includes four different styles to help you brand your store.
Perfect for numerous niches including toy stores.
Symmetry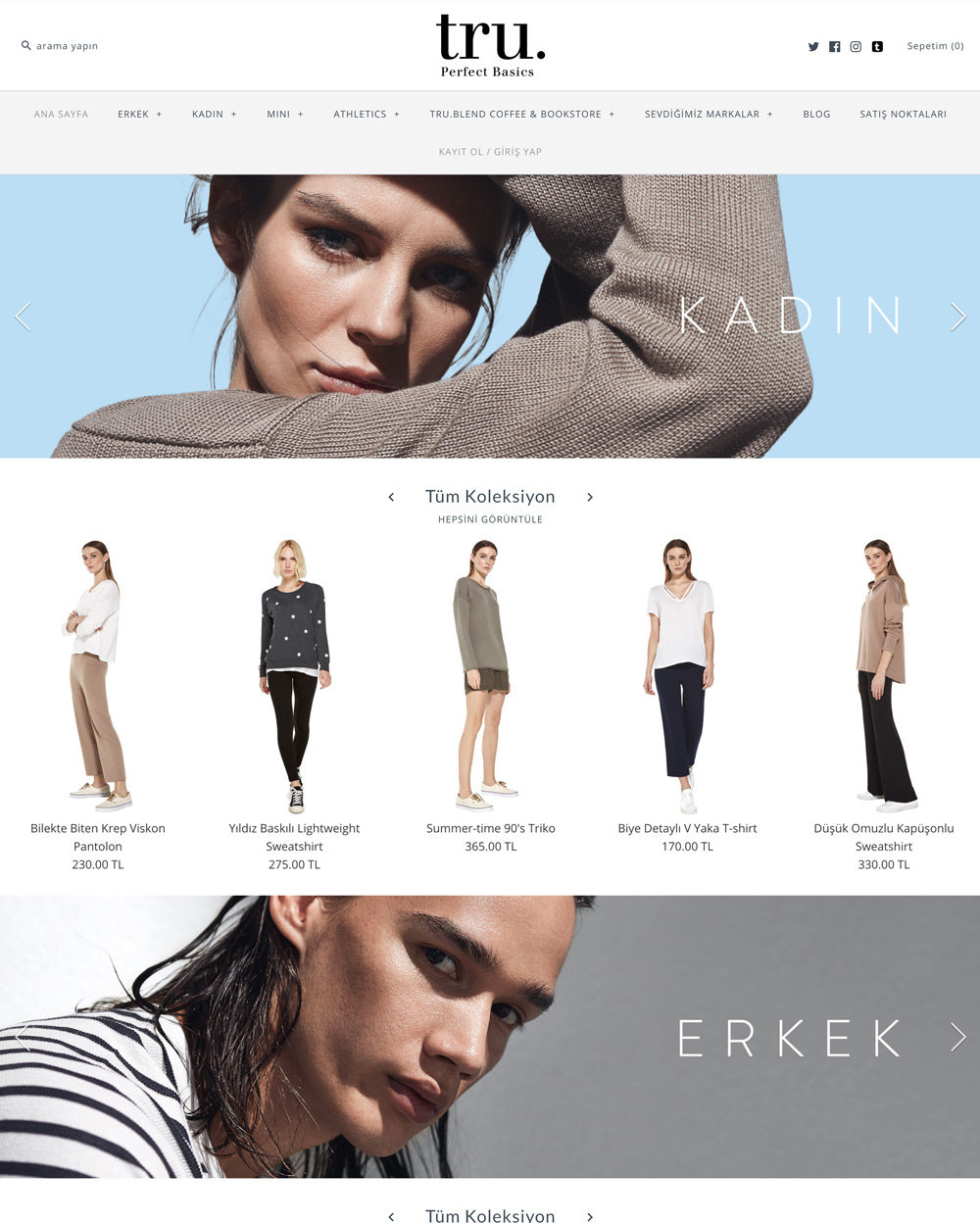 This is another minimalist Shopify theme that offers you the responsive design your audience crave with a powerful suite of tools to help you market your website and convert visitors. There are four main styles to choose from, these are all designed for independent retailers and if you're selling custom-made items, this theme is going to be great for you.
As with other Shopify Minimal themes, user navigation is helped with a multi-level menu option. In addition, purchasing can be made easy thanks to the perfect 'quick buy' feature that is integrated into the theme.
To showcase your custom-made, or otherwise, products, the theme includes an Instagram feed feature, so you don't need to install a separate Shopify Instagram app to your store.
The home page can be created in a long form that makes the most of the page that should be the most visited on your site. The content is built using rows which can be re-ordered in any way you want them. The home page can be further enhanced thanks to the slider than can contain product or brand images. If you're stuck for image content, then you can also take advantage of free stock images provided by Burst.
Symmetry Highlights:
This mobile friendly design will look great on any device.
The clean code is search engine friendly helping you to rank for relevant keywords on your site.
There are additional social media icons.
Four styles to help you closely match your brand.
Booster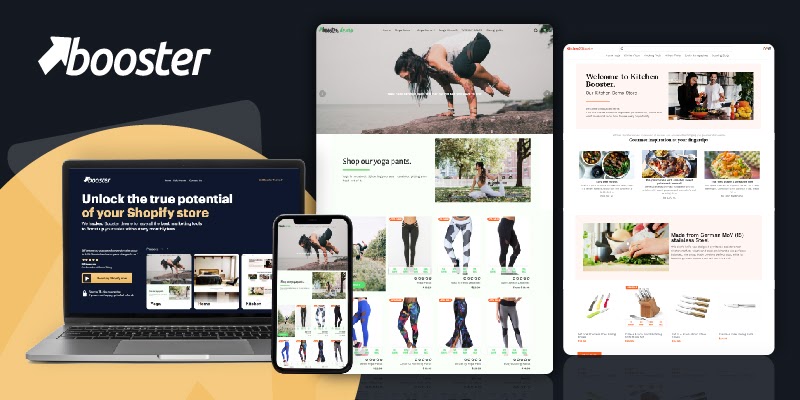 Booster is an impressive theme that can help you to sell more across the world. Numerous features are included within this theme, but that doesn't slow down your website. The theme can download in less than one second, making it one of the fastest themes available. A faster loading website will have reduced abandoned carts and improved ranking on Google.
The theme also contains about $3000 worth of apps on the system. These features include social proof, popup builders, currency switchers, live chat, social media functions and more.
Finally, this theme has numerous options to help customers discover more products on your website. Therefore, you can experience larger order values and improved conversions.
Booster Highlights:
Save more than $3000 on apps with the features included on the theme.
A fast and responsive theme that can help you improve stickiness on your website.
Build more traffic with SEO features that can help you rank higher.
Easy to use page builder.
Pipeline
Pipeline isn't just a minimalist Shopify theme, it is also a parallax theme. This is a cool trend that reduces the chance of the visitor moving off as they just need to scroll down to get more information. The theme developers have optimized the coding so that stores with very large catalogs are able to use this theme without issue. And, due to the main design, there are no problems with large images on the website's homepage or product pages.
When visitors first visit your website, they'll be introduced to your brand via a 'hero space introduction'. This is a way for you to showcase your product, brand and key messages. From there you can add in an explainer video that can help with conversions.
You can also insert a blog feed or a full-width Instagram section if you have/want these inserted onto your page.
Customization on Pipeline is easy. There are three styles to choose from: light, bright and dark. These styles can set the general tone of your website, but you can add branding through customization of the homepage content which is placed with the use of modulars.
Pipeline Highlights:
The code is clean and so the theme is very search engine friendly.
The mobile-friendly design makes it look great on any device.
Not just a minimalist Shopify theme, it is also a parallax theme.
Has one of the best reputations on Shopify with a 100% positive set of reviews.
Lorenza
This fantastic theme is the perfect choice if you run a small boutique store. It has three starter themes to help you get started when designing your website, and you can customize your website so it matches your brand perfectly. The split-screen feel of this theme makes it look stylish and modern, while also helping you to highlight the relevant content on one side with beautiful product imagery on the other. This theme is optimized for large product, high-resolution images; so you can show off your products to visitors.
To help with user navigation, there is a sticky menu included with the theme. So, when the visitor scrolls down the page, the menu will stay at the top of the browser, a great addition to help audiences get around your site quickly and without fuss. There are two menu settings that you can choose between, one of these being an in-line horizontal menu that sits at the top of your page. Or you can hide the menu behind the interesting hamburger icon.
For product display, you can allow customers the choice to filter displayed products based on a number factors including type, best sellers and price.
This theme is full optimized for mobile devices, so will look great on devices of all screen sizes. You'll also be able to rank the site on Google and other search engines thanks to a lovely clean code that Google will love.
Lorenza Highlights:
A great little Shopify theme that has three starter styles to help you get your website design going.
Fully responsive so will display well on any device.
A great suite of navigational tools to help users get around your site.
Social media icons and Instagram feed are included.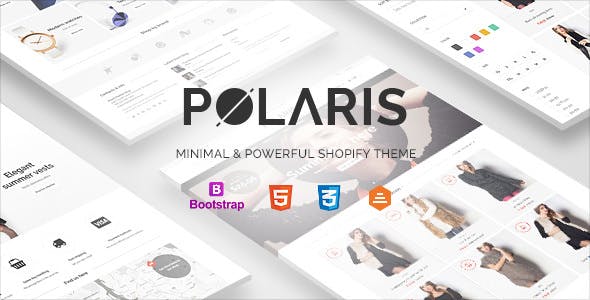 Polaris is a nice, simple, minimalist Shopify theme that can help you get noticed. The clean and beautiful design is perfect for stores of all niches but does suit fashion and luxury brands specifically.
The theme may be minimalist, but it has some powerful design elements that make it great for those who want to customize their website. First off, you have the product filters that can display products based on colors, sizes and other identifiers you want to add into the mix. The product, cart and collection pages are displayed using AJAX and there is a beautiful quick shop feature to help convert more visitors through a streamlined purchasing experience.
For those looking to build a long term relationship with visitors, Polaris comes with a newsletter popup to get people to subscribe to your list. This is a major feature as nearly three-quarters of those who visit your site will never visit again unless you subscribe them to email or social media.
To help with conversions there are some nice little features including the customer reviews thanks to the free Shopify App included with this theme.
When you want to promote your store, you've got lots of options. This includes the aforementioned email list building tool as well as social media sharing tools and the clean code makes this theme very SEO friendly.
Polaris Highlights:
A homepage slider tool that includes an adjustable bubble element to highlight specific details.
Can create great homepage banners to draw audience's attention to specific items.
Google maps integration that can help to auto-generate directions to physical stores.
A fully responsive design that will display well on any device.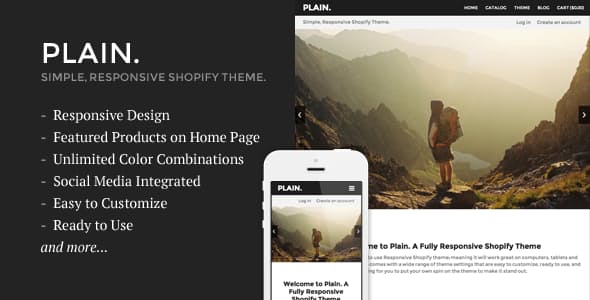 Plain is one of the most beautifully simple Shopify minimal themes. The theme is super-responsive, so it will display well on any device whether it's desktop or mobile. There are lots of settings you can utilize on the theme to give your website a unique and up-to-date feel that builds confidence with your audience. For one, you can upload your existing logo or even create a text based with theme's software. Another great branding option is the custom favicon, which is great for SEO.
You can change the background of the theme to match your brand colors. This can also be done with buy buttons that have standard text, that can also be changed to exactly the message you want to include. To further brand your website, you can use any of the fifty most popular Google fonts available.
To help with user experiences and navigation, there are menu settings that can be two deep. This helps to organize your website and with user navigation, making the journey from first page to purchase quicker. You can also get visitors directly to the best deals/most profitable products using the fantastic rotating banner on your home page.
Social media integration occurs throughout the theme. So, whenever visitors are looking at a single product, they can share it on their Facebook, Twitter or other social channels to attract more visitors to your website. Finally, you can increase sales with the related products feature.
Plain Highlights:
Highly responsive theme that can help you to get traffic from desktop and mobile users.
Great ways to display your products on the home page and on other product pages.
A great menu setting to help your visitors navigate around your site to increase user experiences.
Match your website to your brand with the customizable colors, fonts and other items.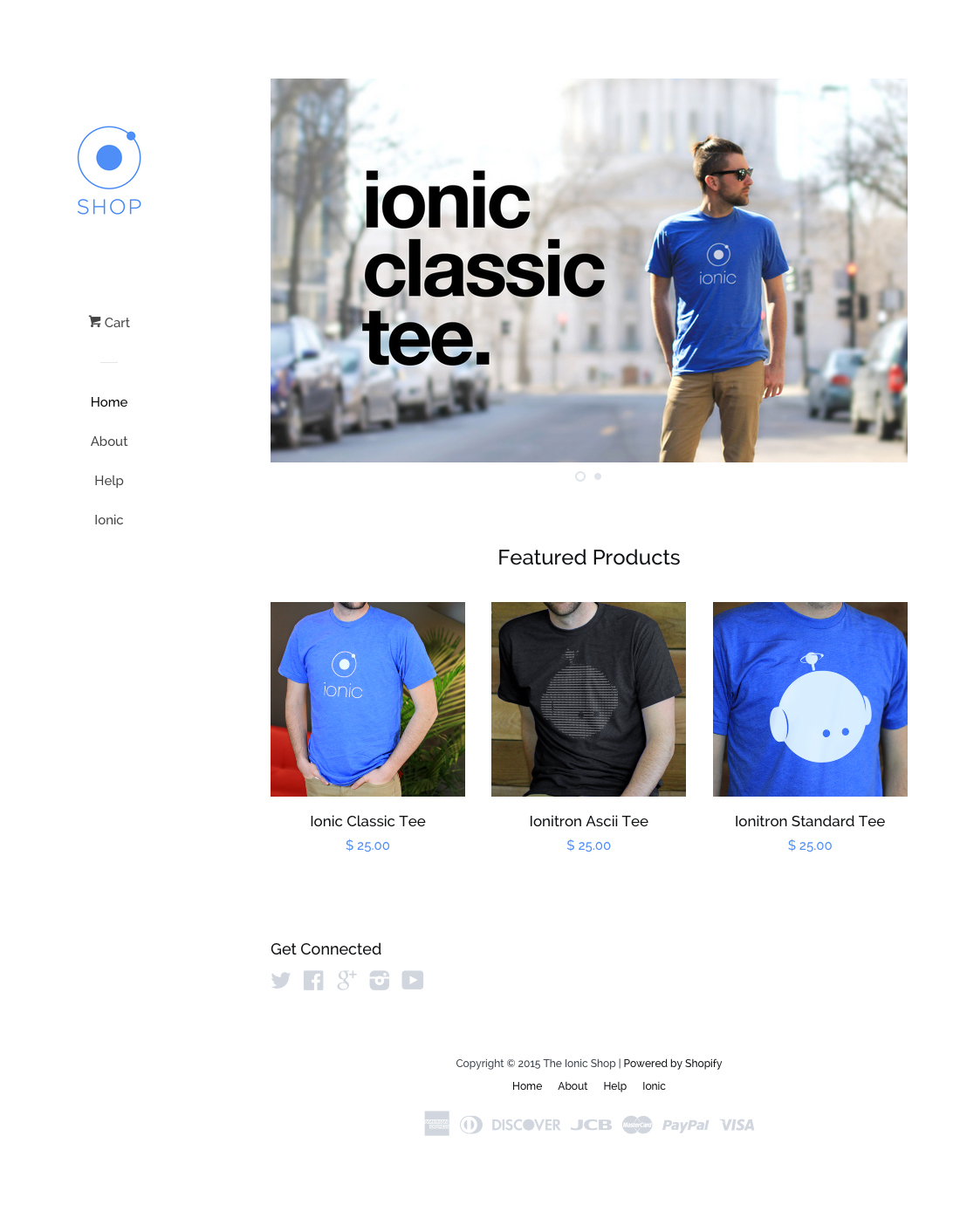 Pop is a free theme available on the Shopify store that will help customers through their purchasing journey. The theme comes with two different styles that look awesome and can really set a professional tone to your website. The clean, minimalist code makes this theme very search engine friendly and therefore, with some good keywords, there's no reason why you can't start ranking on Google or other search engines.
To help with navigation and customer journeys there are two cool features. The first is the sidebar menu, which helps you organize your page and guide customers to the best pages containing the information they need. The other feature is the slide-out cart that allows visitors to easily add items to their shopping basket without leaving the product page. To help with conversions on your product pages, there's also a product image zoom feature.
To display your products and branding on your homepage there is a beautifully crafted slideshow. This can really draw attention to your main products, deal or brand message.
The theme is completely mobile-ready, so will display well on any device perfectly. It is also free, which makes it a great choice for those starting out or for those with limited funds to start their store.
Pop highlights:
A free minimalist Shopify theme with a great reputation.
Navigational aids that help visitors move around your site to find what they need.
SEO friendly so your site will rank on Google and other search engines.
Mobile friendly so your site can be viewed on any device.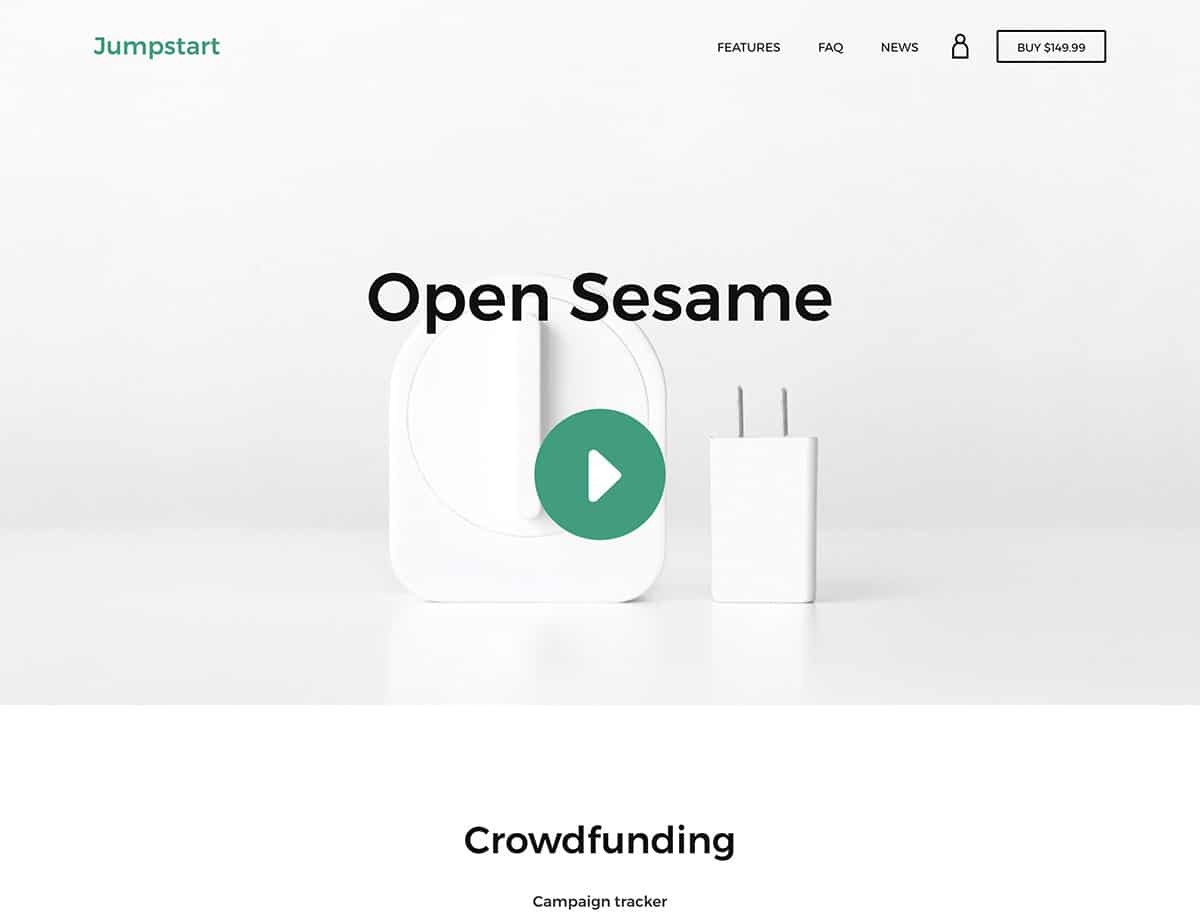 Jumpstart is a great little theme for anyone who operates a startup, eCommerce store or manufacturing business. The theme includes plenty of whitespace but that doesn't limit your potential to showcase products or business images. The theme includes a slideshow and you can also utilize the fantastic "as seen on" selection.
If you have a video you want to use to showcase your products or your brand, you can easily insert this into your front page thanks to the modules included in the theme. The video can be hosted on either YouTube or Vimeo, so you don't slow down your website to get your brand message across in a video.
This theme has lots to offer, with free stock images courtesy of Burst and there are lots of customization options for your to choose from.
Jumpstart Highlights:
Search engine optimized so you can start ranking high on Google searches.
Drop down navigation support to make your site easy to navigate.
Responsive design so it will look good on any device.
Social media icons are included so you can promote your shop's other channels.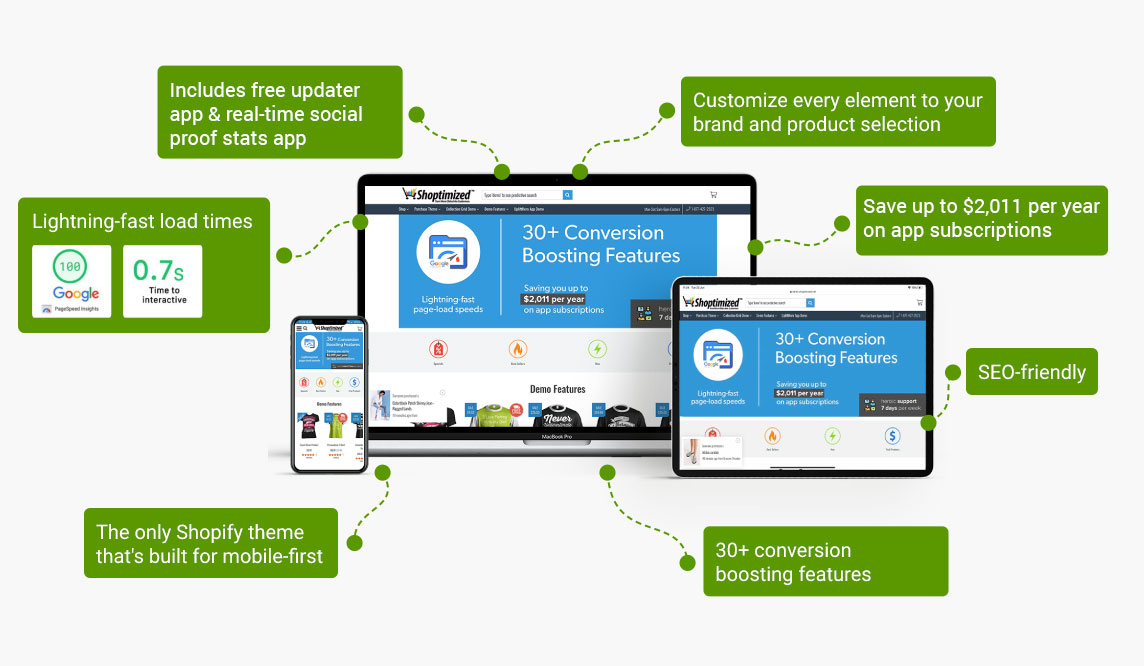 The most important aspect of a minimalist theme is to have a fast website and with Shoptimized theme, your website will be fast to load for sure. Half of all website traffic comes from mobile so it is really important to choose a theme that is optimized for mobile. This theme's loading times on both desktop and mobiles can be under a second, which is far faster than most themes on any platform.
At the same time, this theme is known to have numerous features included which normally require you to have a host of apps installed. The number of features allows you to save more than $2000 a year on app subscriptions. Therefore, this app can help you not only get more sales but also reduce costs. Your profits will increase significantly.
Some of the features that are included with this app include currency conversions, Geo-IP, countdown timers, stock counters and more. The app also comes with an easy-to-use page builder that can help anyone create an excellent website design.
Shoptimized Highlights:
Get your website to load within one second.
Improved features and functions enable a better-performing website.
Save more on app subscriptions.
Easy to use visual page builder for your website.
Final Word: On The Best Shopify Minimal Themes
When you're looking to install one of the Shopify Minimal Themes on your website, you want to know it will perform well. The ones above are classed as some of the best for Shopify because they are all fully-optimized for all devices and have great SEO potential. They all have different features which you will want to compare to ensure you're installing the best theme for your online store.
FAQs
What is a Minimal Theme?

A minimal theme is a simple, clean design that keeps the focus on your products or text rather than colorful images and other elements. The best minimal themes showcase multiple products and brand images on your home page. Minimal themes are great for loading speed and SEO and can help you get more traffic.

What Makes a Theme Minimal?

There's no one clear thing that makes a theme minimal. However, a website is considered to be minimalistic if there is little coding needed for it to load and there isn't too much 'noise' in the design. Minimal themes are quick to load and as a result can load very quickly on a user's browser.

Is a Minimal Theme Good?

There are many advantages of a minimal theme. For one, it allows for faster loading times that can improve conversions. Another benefit is that it can help you convert more people on your website through focusing their attention. Finally, they can help with ranking on Google and other search engines which can increase traffic.

How Could a Minimal Theme Help Me?

Minimal themes can be very useful for numerous businesses from all industries. It can help you increase revenues by improving loading speed, higher search rankings that lead to more traffic and finally you can maintain them easier. They're also great for bringing in traffic from mobile visitors as they're very responsive.

Does Shopify Have a Lot of Minimal Themes?

There are numerous minimal themes that Shopify offers their customers. Some of these themes are free for you to use and others are premium. Minimal themes for Shopify are easy to install and customize and can really help you grow your business and convert visitors to your website into paying customers.

What are the Downsides of a Shopify Minimal Theme?

While Shopify minimal themes are an excellent option for your Shopify store, there are some negatives to consider. For one, minimal themes are designed to be fast through limited features. That means that adding features to the website through apps can completely negate those benefits. It also means that you can sometimes reduce your brand's conversions.

What are the Advantages of a Shopify Minimal Theme?

One of the biggest advantages of Shopify minimal themes is that your website will be fast. This can lead to higher rankings on search engines. You can expect to have more visitors to your website that can help you to have higher revenues. Shopify minimal themes are also easier to edit and maintain.

Do Shopify Minimal Themes Convert Better?

Shopify minimal themes convert more in some ways but not always in other ways. For instance, minimal themes are often faster, and faster loading sites earn more revenue through higher conversions. However, you don't always get access to high converting tools that can help improve conversions in other ways.

Can I do Affiliate Marketing on a Minimal Shopify Theme?

There is nothing stopping you from doing affiliate marketing on a minimal website. There are several ways that you can add affiliate marketing links to your website including links inside your text. You can also use email marketing alongside your website where you send affiliate marketing links to your subscribers. There are lots of options.

Can I Change the Font on Shopify Minimal Themes?

Yes. Most Shopify themes, whether they are minimal or not will allow you to change the font on your theme. You might need to get an app to get the font that you're looking for, but some Shopify minimal themes will include a range of fonts that you can use on your website. Check with the developers of the theme to find out more.

Can I Change the Background Color on Shopify Minimal Themes?

Yes, some minimal themes will allow you to change the background color for the website. However, part of being minimalist is that your background color is very pale. Going for a bright color will attract attention and you will lose the advantages that you will normally get with minimal themes. Therefore, it isn't always recommended.

Can I Add Popups on Minimal Themes?

Yes, you can add popups to a minimal theme, but it isn't always necessary or successful. By adding a popup to your minimal theme you can reduce the bounce rate on your website, increase subscriptions and convert more of your customers. But it might slow down your website. Be sure to make sure the popup has the same design ethos as well.

Is it Possible to Integrate a Minimal Theme to Facebook?

Yes. You can integrate any theme with Facebook. You can either have a Facebook feed on your website that will showcase all the latest Facebook updates that you publish. Or you could just have a share button that allows customers to share a product/page. Or you could just link to your Facebook page to get more followers.

Can I Add a WhatsApp Button to a Minimal Theme?

Yes. You can add a WhatsApp button to your minimal theme with ease. This will allow your customers to contact you directly. This can help you to improve conversion rates, satisfy customers more easily and improve return rates on your website. Therefore, you can build a stronger, more financially secure business.

Can I Change the Checkout Design on Minimal Themes?

Yes, you can change the checkout design with a minimal theme. You might need to download and use another app to change the checkout on your website. By changing the checkout design, you can make the process much easier for your customers, allowing for fewer abandoned carts on your website and improved revenues.

Are Minimal Themes on the Same Structure as Regular Shopify Themes?

Yes. There is very little difference between the structure of the website for a minimal theme compared to others. Minimal themes are just a style that offers improved speed because they rely on less code and less high-memory usage elements. However, the structure is still the same for most of the website.

Can I Add Shopify Apps to a Minimal Theme?

Yes. You can use any Shopify app on a minimal theme. However, you might want to consider whether the app that you want to install will be counterproductive. Too many apps installed on your minimal website can slow it down. For every second that it takes your website to load, you will lose 7% of your revenue.

Can I Add a Blog to a Minimal Theme?

Yes. You should use a blog on your website. Research has shown that websites that utilize a blog often (more than 15 articles per month) will generate more revenue, leads and traffic than websites that blog just once a month. Blogs should be a regular and central part of your SEO campaigns and can be very effective at selling your brand.

Can I Alter the Footer of a Minimal Theme?

All Shopify themes, whether they are a minimal theme or not, can have their footer edited. It is best practice to add your own data and content into a footer. You can do this through the liquid files and some other options. Your footer can include all kinds of data, including links to social media, copyright and a small menu.

Is it Possible to Add a Sub-menu to a Minimal Theme?

Yes, you can include a sub-menu to a minimal theme. However, the more data that you have on your website, the slower it will be. Research has found that for every second that it takes your website to load, you will lose about 7% of your revenue. Therefore, it might be better for you to have fewer menu items.
Avi Klein
Vast experience in the online world. SEO expert, Web developer and consultant to several online companies.
Read more...
. Read more about
our approach
to reviewing themes and plugins.