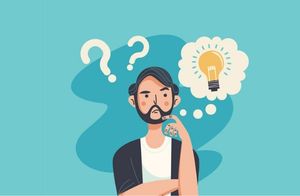 How To Add A GIF To Shopify in 2023
Last modified: December 7, 2022
GIFs are an excellent way to add an engaging piece of content to your website. There are plenty of sites that offer GIFs that you can add to your websites and the content medium is perfect for websites.
Shopify allows for GIFs, and most themes will accommodate them. Adding a GIF it is fairly quick and easy to do on a product page. However, for most other pages, it isn't a great idea, as explained below.
Recommended: 15 Best Converting Shopify Themes – 2023
| # | Name | Image | |
| --- | --- | --- | --- |
| | Shopify | | More Info |
| 1 | BoosterTheme.com | | More Info |
| 2 | Debutify | | More Info |
| 3 | Retailer Multipurpose Fastest Converting Shopify Themes | | More Info |
| 4 | Luce | | More Info |
| 5 | Symmetry | | More Info |
| 6 | Palo Alto | | More Info |
| 7 | Korando | | More Info |
| 8 | Pop | | Inactive |
| 9 | Atlantic | | More Info |
| 10 | Grid Theme | | More Info |
| 11 | Jumpstart | | Inactive |
| 12 | Everything | | More Info |
| 13 | Polaris | | Inactive |
| 14 | Plain | | Inactive |
| 15 | Shoptimized™ - Highest Converting Shopify Theme | | Inactive |
Why Add A GIF?
GIFs can be used to create engaging points during a blog post. This can make the blog post feel more entertaining and keep its stickiness high (the length of time someone stays on a webpage).
At the same time, you can use GIFs to display more about the products on product pages. This can help with conversions and show more off to the customer. For instance, GIFs can give your customers a 360 view of your product, something that allows you to make your product more real.
When Not To Add A GIF
GIFs are great, but they have their drawbacks. On homepages and other key pages they can slow down load times. This lowers your search rank and your traffic levels. Plus, they can be very distracting to visitors and this might mean they don't take the action you want them to.
They're great in blogs, when used sparingly, but it isn't recommended to use outside of this area or the product pages.
Adding An Animated GIF On Your Product Pages
This is a fairly simple process. All you really need to do is to add the animated .gif file directly to the product images. It should work without any need for additional coding or apps. To do this follow these steps.
Step 1 – Login
Login to your website using your usual login credentials.
Step 2 – Products
Go to the product by clicking on the 'Products' and then finding the product and clicking on it.
Step 3 – Add GIF
In the images section, upload your GIF file. Your GIF would need to have been created before this step.
The same process can be done on blog posts.
Creating GIFs For Your Products
If you want to create a GIF on your Shopify store, you can do so with the help of an App. You need to follow these steps.
Step 1 – Login
Login to your Shopify store.
Step 2 – Shopify Apps
Using this link, or on the Shopify app store, look for the app, GIF Maker. It is a free app that allows you to create a GIF and insert it on your product pages.
Step 3 – Add App
Click on the 'Add App' button. And then you can create the GIF following the app's instructions.
Final Word:How To Add A GIF To Shopify
GIFs can be great for engagement on your product pages and blog posts. But they aren't recommended across your store. Use the steps above to insert GIFs in the right place and see the benefits they have for your store.
Offers & Promos