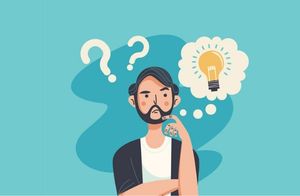 How To Add A Logo To The Shopify Checkout Page
Last modified: December 2, 2021
Your logo builds trust with your audience. Yet the default Shopify checkout page doesn't have your brand's logo on it. This can cause a problem. In some cases it might cause customers to abandon your store and buy elsewhere. In other cases, it might damage the reputation of your brand. There are some apps that can help you add your brand's logo to your Shopify checkout page; however, there is also a simple solution that allows you to add the logo yourself.
Recommended: The 11 Best Shopify Checkout Apps – 2023
| # | Name | Image | |
| --- | --- | --- | --- |
| | Shopify | | More Info |
| 1 | POWR Countdown Timer | | More Info |
| 2 | One‑Click Checkout | | More Info |
| 3 | Juvico Quick Buy & Upselling | | More Info |
| 4 | DropiSkip ‑ Skip Cart | | More Info |
| 5 | Ultimate Sticky Add to Cart | | More Info |
| 6 | Pier39 Header Checkout | | More Info |
| 7 | Sticky Add To Cart + Buy Now | | More Info |
| 8 | Buy Me ‑ Buy Button | | More Info |
| 9 | Fast Checkout In One Click | | More Info |
| 10 | Product Warnings on Checkout | | More Info |
| 11 | Start to Finish | | More Info |
Step 2 – Settings
Within the Shopify admin area, go to the Settings option located in the bottom left corner of the screen. Click on the option and you will be directed to the Shopify settings section. There are numerous options to help you configure your Shopify store.
Step 3 – Checkout
Within the settings page, find the 'Checkout' button option and select that. This will take you to the checkout customization page where there is the 'Style' area. Within this area there is a button that is labeled 'Customize', you can click on that and see the theme editor.
Step 4 – Upload Logo
On the next screen there should be a 'Logo' section that is located on the left-hand side of the screen. In this section, you will want to choose the button that says 'Select Image'. Then you can upload an image from your desktop or choose an existing image from your site's media library.
Step 5 – Customize Image Location
Now you can choose where the logo will be placed on the checkout page. You can set the position for the logo in the drop down menu named 'Position'. A central position is most common, but you can select your own preferred location.
Step 6 – Resize The Image
Now you can resize the logo picture so it is optimized for display on the Shopify checkout. You can choose the size using the logo size drop-down menu that is located on the same screen.
Once you've done this, you can save all the changes for them to display correctly to your audience when they're completing a transaction on your website.
Final Word: How To Add A Logo To The Shopify Checkout Page
These instructions will help you to avoid the bland and non-branded checkout pages that many Shopify stores seem to stick with. Instead, you can have a customized checkout that will showcase who the customer is buying from. This will help improve the trust that the customer has with you.
Just remember that any logo image that the store has, needs to be optimized for web use. Therefore, be sure that you have used SEO Doctor or another image optimization tool to help you limit the file size. It is also best if you upload a JPG version of your logo to reduce memory size and load time.
Offers & Promos