How To Add Privacy Policy To Shopify
Last modified: December 2, 2021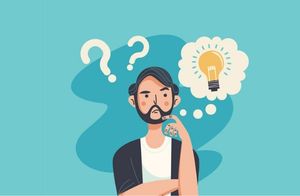 Adding a 'Privacy Policy' to Shopify is really important. Search engines, like Google, like to see that your site has a 'Privacy Policy' and this may affect your ranking on them. 'Privacy Policies' are also important to have for customers to read. They will detail how you collect, store, process and perhaps share data. Customers can read these and make an informed decision on whether they trust you.
There are numerous ways you can build a 'Privacy Policy' on your Shopify store. The most effective way is to create a page yourself and then create the 'Privacy Policy' yourself. To do this, follow these steps:
Step 1 – Login To Your Shopify Account
Access your Shopify account by using your login details.
Step 2 – Create A New Page
Go to the 'Online Store' and the 'Pages' option. From here you need to click on the option that says 'Add Page'.
Step 3 – Page Details
Now you need to enter a title for the page. It is recommended that you use the term 'Privacy Policy'. This will mark it clearly for search engines and customers. You should also enter in limited amount of meta data for the page. Although you want Google to know it is there, you don't want your 'Privacy Policy' to rank above other pages on your site.
Step 4 – The 'Privacy Policy'
Now you need to add the content that will become your 'Privacy Policy'. You could get a lawyer to create this for you. However, there are lots of templates on the internet that you can use for free (either with or without attribution). All you need to do is to go to Google and search for 'Privacy Policy Template, free' and you will get a list.
Check that you edit the right parts of the 'Privacy Policy'. Be sure that you're entering in the right business address, legal jurisdiction and other details.
Be sure to spend some time on this part. It is recommended that you read the content at least three or four times to ensure you're not missing parts out.
Step 5 – Set Visibility
Now you need to set visibility. This is how you tell Shopify to publish the page. Be sure that your visibility is set to published, otherwise your policy won't count for your SEO and customers won't be able to see it.
Step 6 – Save
Once you've made the changes, be sure that you click on the 'Save' button.
Step 7 – Add To A Menu
While you've created a page, if you want the 'Privacy Policy' to have the most impact, both on customers reading it and Google recognizing it, you should add your 'Privacy Policy' to your menu. It is best if you have this in a footer menu, but you can have it on the top menu if you have little other content up there.
Final Word: How To Add Privacy Policy To Shopify
The 'Privacy Policy' is one of the most important pages on your website. It tells Google that you're following legal best practices and are looking to protect visitors. These are things that the search engine values and therefore, it will rank you higher.
Avi Klein
Vast experience in the online world. SEO expert, Web developer and consultant to several online companies.
Read more...
. Read more about
our approach
to reviewing themes and plugins.