How to Change a Shopify Domain?
Last modified: March 12, 2020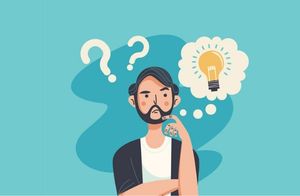 We hope you've been enjoying using your online retail shop through Shopify. Maybe you have been selling for a while or have just finished setting up your shop and domain name yesterday. In either case you may want to now, or in the products future, change the domain for your Shopify store. It's possible your brand changed or your image or the type of  that you sell but in any case knowing how to change the domain for your Shopify store could come in handy. So let's keep reading so you can learn how to do this in case the need ever comes up.
What is a Domain?
I'm sure most of you know what a domain is but just in case someone reading this doesn't know let's just briefly explain what a domain is exactly. A domain name (or you can also refer to it as just "domain") is the name that site visitors see in the address bar when they are on your site. It is also how people can find you on the internet in general so they can access your site.
How Can I Change My Shopify Domain?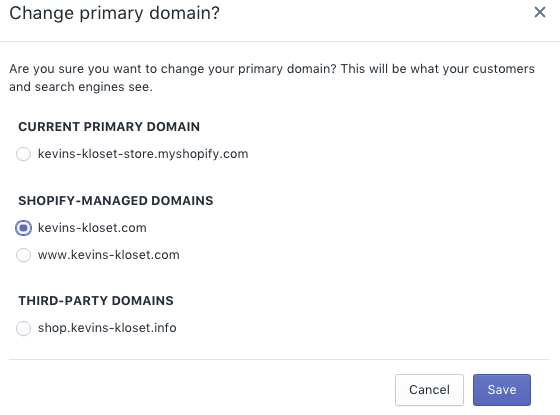 Here we are going to talk about 2 things. The first is how to set your primary domain and the second is how to remove your custom domain.
Starting with setting your primary domain, these are the steps you will need to follow to do this:
Log in to your Shopify admin panel
Click on Online Store followed by Domain
Under Set Your Primary Domain, click the Primary Domain drop down
Choose the domain that you want to set for your primary domain
Check the Redirect All Traffic to This Domain box
When you are done click Save
Visitors to your store will now see your primary domain
Next up let's discuss how to remove your custom domain. Here's what you need to do:
Log in to your Shopify admin panel
Select Domains
Under the Manage Domains section click on the Delete Domain icon that is next to the domain that you want to delete
Confirm the Delete Domain
Please note that these instructions are to manage a custom domain that was added to your Shopify store. Shopify does not allow users to change their myshopify domain. After you have finished registering for a store with a specific myshopify domain you can not change it on the existing store.
If you want to change your myshopify domain you will have to create a new Shopify store.
We hope you found this article helpful if you have an interest in changing your domain name. You can change it at any time you need.
Avi Klein
Vast experience in the online world. SEO expert, Web developer and consultant to several online companies.
Read more...
. Read more about
our approach
to reviewing themes and plugins.