How to Create Dropdown Menu on Shopify
Last modified: December 2, 2021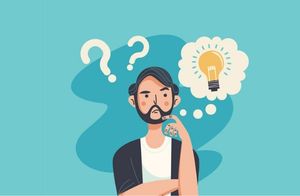 Navigation is one of the best ways to make your site more accessible to visitors. The more visitors that are able to move around your website, the more conversions you will get. Navigation is also important for SEO and ranking on sites like Google, etc..
You can create lots of menus on Shopify. A dropdown menu is great for users because it creates a rather neat navigational area that is easy to use.
All Shopify online stores have two default menus. These appear on every page. The first is the main menu and the second is the footer menu. Your store's theme will vary the display of the menu on your site.
However, you can have some say over their design. This can be through a theme. Some themes will have expandable or dropdown menus built-in. Or you can use one of the top menu apps that allow for this. There is this option, for example.
However, if you would like to create your own dropdown menu, and have some technical skills. You can follow these instructions.
Step 1 – Log In
The first step is to log into your Shopify store using your user credentials.
Step 2 – Navigation
From the main menu on your Shopify store, you can then go to 'Online Store' and then you should find and click on the option on 'Navigation'.
Step 3 – Add Menu
Now you need to find the option that asks you to 'Click on Add Menu' and select this option.
Step 4 – Create Menu
Now you can create a name for the dropdown menu that you would like to create. You can name the menu anything you would like, but try to create a menu name that is meaningful and easy to remember. It is highly recommended that your dropdown menu should be the same as the main menu link.
Step 5 - Add Links
Now you need to add links to your new dropdown menu. Select the 'Add Menu Item' option and then add the link and the destination. Repeat this as many times as you need to in order to create the menu you're looking for.
Step 6 – Save
Once you've completed this step, you can click on the 'Save' option.
Tips for your Dropdown Menu
Remember that a dropdown menu is a useful tool for your website, but you've got to ensure that it is built correctly. All the destinations on a dropdown menu should be related. For instance, when linking to products or categories, ensure that they're all related. You can't just keep adding numerous items like About Us, Contact, Blog and Terms and Conditions together.
In addition, ensure each label on the menu is clear to what it leads to. Having something like Page 1 isn't very useful for visitors to your website. Therefore, you need to create labels that are effective.
Final Word: How to Create Dropdown Menu on Shopify
Dropdown menus are a great option for Shopify. Using the instructions above you can create a small, simple dropdown menu on your store. Or you can use an app to perform the same function.
Avi Klein
Vast experience in the online world. SEO expert, Web developer and consultant to several online companies.
Read more...
. Read more about
our approach
to reviewing themes and plugins.