How to Create Dropdown Menu on Shopify
Last modified: November 30, 2023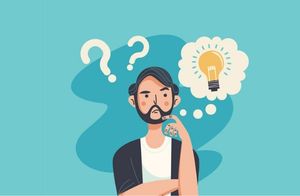 Navigation is one of the best ways to make your site more accessible to visitors. The more visitors that are able to move around your website, the more conversions you will get. Navigation is also important for SEO and ranking on sites like Google, etc.
You can create lots of menus on Shopify. A dropdown menu is great for users because it creates a rather neat navigational area that is easy to use.
All Shopify online stores have two default menus. These appear on every page. The first is the main menu and the second is the footer menu. Your store's theme will vary the display of the menu on your site.
However, you can have some say over their design. This can be through a theme. Some themes will have expandable or dropdown menus built-in. Or you can use one of the top menu apps that allow for this. There is this option, for example.
However, if you would like to create your own dropdown menu, and have some technical skills. You can follow these instructions.
Key Takeaways
1
Shopify's editor allows easy, code-free menu customization and theme backups before changes.
2
Creating dropdown menu on Shopify: Log in, navigate, add menu, link items, and save.
3
Ensure dropdown menu items are related and clearly labeled for effective navigation.
Recommended: 10 Best Shopify Menu Apps – [2023]
#
Name
Image

Get a Free Custom Shopify Store
1

Meteor Mega Menu

2

Buddha Mega Menu

3

Mega Menu Pro ‑ Drag & Drop

4

Filter Menu by Power Tools

5

Mobile Menu by qikify

6

Globo Mega Menu

7

Smart Menu ‑Free Mega Menu App

8

Widgetic (Accordion Gallery)

9

Menus Uncomplicated

10

Floatton

Show More
Step 1 – Log In
The first step is to log into your Shopify store using your user credentials.
Step 2 – Navigation
From the main menu on your Shopify store, you can then go to 'Online Store' and then you should find and click on the option on 'Navigation'.
Step 3 – Add Menu
Now you need to find the option that asks you to 'Click on Add Menu' and select this option.
Step 4 – Create Menu
Now you can create a name for the dropdown menu that you would like to create. You can name the menu anything you would like, but try to create a menu name that is meaningful and easy to remember. It is highly recommended that your dropdown menu should be the same as the main menu link.
Step 5 - Add Links
Now you need to add links to your new dropdown menu. Select the 'Add Menu Item' option and then add the link and the destination. Repeat this as many times as you need to in order to create the menu you're looking for.
Step 6 – Save
Once you've completed this step, you can click on the 'Save' option.
Tips for your Dropdown Menu
Remember that a dropdown menu is a useful tool for your website, but you've got to ensure that it is built correctly. All the destinations on a dropdown menu should be related. For instance, when linking to products or categories, ensure that they're all related. You can't just keep adding numerous items like About Us, Contact, Blog, and Terms and Conditions together.
In addition, ensure each label on the menu is clear to what it leads to. Having something like Page 1 isn't very useful for visitors to your website. Therefore, you need to create labels that are effective.
Advanced Dropdown Menu Techniques on Shopify
Structuring for Better Navigation
Creating a dropdown menu in Shopify is not just about adding items; it's about structuring your site for better user experience.
Organize your menu to guide customers to your most important pages, like categories, collections, or blogs.
This approach ensures a smoother navigation experience, leading to increased customer satisfaction and potentially higher sales.
Menu Customization Without Coding
Shopify's user-friendly interface allows for menu customization without the need for coding. This is particularly beneficial for store owners who are not technically inclined.
You can easily add, remove, or adjust menu items in the Shopify editor, making your menu adaptable to your evolving business needs.
Backing Up Your Theme
Before making any changes to your Shopify theme, including menu adjustments, it's crucial to back up your theme. Regular backups ensure that you can quickly restore your site to its previous state if needed.
This practice safeguards your site against any unintended changes that might occur during the customization process.
Enhancing User Experience with Dropdown Menu on Shopify
Focus on UI/UX
The user interface (UI) and user experience (UX) are critical in eCommerce. Prioritizing UI/UX from the outset can lead to more frequent purchases and customer loyalty.
A well-designed dropdown menu contributes significantly to a seamless UI/UX, making it easier for customers to find and purchase products.
Replacing the Main Menu
For a more comprehensive update, consider replacing your store's main menu with a new dropdown menu. This step can refresh your site's look and feel, making it more appealing and easier to navigate.
Remember to confirm all changes on your storefront to ensure they are working as expected.
Validating Store Tweaks
Every adjustment to your Shopify store, including dropdown menu enhancements, should be validated to ensure they contribute positively to the customer journey.
Simple tweaks can have a significant impact on your store's effectiveness and sales. Regularly review and adjust your site's navigation based on customer feedback and analytics.
Conclusion: How to Create Dropdown Menu on Shopify
Dropdown menus are a great option for Shopify. Using the instructions above, you can create a small, simple dropdown menu on your store. Or you can use an app to perform the same function.
FAQs
Can I add images to my Shopify dropdown menu?

Yes, images can be added to Shopify dropdown menus. Use them judiciously to enhance navigation without overwhelming the menu layout.

Is it possible to have multiple dropdown menus in Shopify?

Yes, you can create and customize multiple menus through the Shopify admin interface, allowing you to organize and display various navigation options on your online store.

How can I test the functionality of my new dropdown menu?

Interact with it by clicking or hovering over it to ensure that it opens smoothly and displays the expected options. Verify that selecting an option triggers the intended action or response.
Avi Klein
Vast experience in the online world. Shopify Expert, SEO expert, Web developer and consultant to several online companies. Read more about
our approach
to reviewing themes and apps.