How to Delete all Product Variants in Shopify
Last modified: May 13, 2023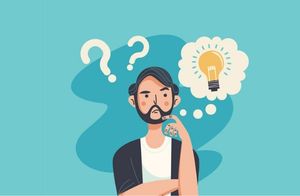 If you're new to Shopify, then you might find it a challenge to manage all those variants. However, that doesn't mean that you should avoid them. Variants are a great way to give customers choice without overloading your shop page with the same product again and again with little difference.
However, there are going to be times when variants are no longer offered. For instance, one product might have lines reduced like a dress no longer made in red or a phone case design that has been discontinued.
Therefore, you have to delete these product variants from your website. Otherwise, you might have customers who pre-order non-existing incoming stock or damage your reputation with lots of products that are out of stock.
Luckily, there is a simple bulk edit option to do this. And this article will look carefully into this.
Recommended: The 11 Best Shopify Product Management Apps – [2023]
#
Name
Image

Get a Free Custom Shopify Store
1

Bulk Products Editor

2

Products Bulk Editor

3

Bulk Product Edit & CSV import

4

Ablestar Bulk Product Editor

5

Excel Like Product Bulk Edit

6

MultiVariants ‑ Bulk Order

7

Edited‑Bulk Product Management

8

Product Explorer

9

Bulk Discount & Price Editor

10

Variable Products

11

Pro Bulk Price Editor

Show More
What is Counted as a Product Variant?
A product variant is the same product with a difference. For instance, clothing that comes in different sizes, a ball that comes in different colors or a phone case with different designs or for different phone models. The choices are endless and this is the problem.
Sometimes you can be overwhelmed by the number of variants there are. This is why sometimes you can't have all the variants on a product. For example, a dress that comes in five colors and ten sizes. That would be 50 variances on a product. It would be too hard for customers to manage. It would be better to split the dress into five color products and have the variance as the size.
The Problem with Deleting Variants
When you try to delete all the variants for a product on Shopify, the system finds it very difficult. What happens is that Shopify thinks that you still need one variant. You will get an error message telling you that option1 field cannot be blank.
But there is an easier way to sort this out and you have to follow these steps.
Step 1 – Log in
The first step is to access the Shopify admin area of your website.
Step 2 – Products
Now go to the 'Online Store' and then 'Products' area of your website. Then select the product that you wish to remove all the variants from.
Step 3 – Variant
Now scroll down until you find the option for 'Variant' and select the 'Edit' option.
Step 4 – Default
Now type 'Default' to change the variant name and remove all other variants from your website.
Step 5 – Save
Click on 'Save' to make the changes permanent.
Final Word: How to Delete all Product Variants in Shopify
When it comes to removing all the variants from the product, you're going to have a hard time. Shopify doesn't like it. There are some ways to do it, like the steps above or using an app like this one here. Or you can delete the entire product and start again. But this is very time-consuming.
Avi Klein
Vast experience in the online world. SEO expert, Web developer and consultant to several online companies.
Read more...
. Read more about
our approach
to reviewing themes and plugins.