How to Draw on an Image on Shopify
Last modified: November 23, 2023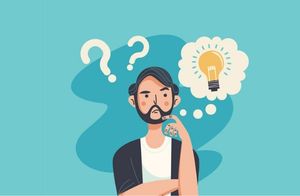 When it comes to selling online, you want to make sure that you have the images to sell the idea/product yourself. Images are great because they can say more than words can and are processed by the brain quicker.
However, you might want to add some customization to photos on some blogs or products that highlight specific elements. As well as cropping, enhancing and resizing images, you can also draw on an image. This can help you add an arrow to highlight something or circle an object on a photo.
So, here are the instructions to draw on an image on your Shopify website.
Key Takeaways
1
Log into your Shopify store and navigate to the 'Files' page to select an image for editing.
2
Use the 'Draw' option in the image editor to choose brush size and color, considering the impact on brand perception.
3
After drawing, use the 'Apply' and 'Save' options to finalize your edits on the Shopify image.
Recommended: 14 Best Shopify Print-On-Demand (POD) Apps – [2023]
#
Name
Image

Get a Free Custom Shopify Store
1

Printful

2

Printify

3

SPOD

4

CustomCat

5

teelaunch

6

JetPrint

7

AOP+ Easy Print on Demand

8

T-Pop

9

Two Fifteen

10

WC Fulfillment

11

Factory4me

12

Pixels

13

Riverr

14

Print Partners

Show More
Step 1 – Login
The first step is to ensure you're logged into your Shopify store.
Step 2 – Files
Go to your 'Files' page and then click on the image you would like to adjust. This will open up a new box on the screen. You can click on the 'Edit' option to see the image editor dialog box appear.
Step 3 – Draw
Now click on the 'Draw' option.
Step 4 – Choose the Brush Size and Color
Once you've opened up the 'Draw' section, you can choose the brush size and the color. Ensure that you're not using a brush size that is too large for the role, and you can select the color through the color picker. Be tasteful when selecting the color. Remember that customers will judge your website based on your decisions, and the color can have a profound impact on what customers think of your brand.
Step 5 – Draw
Move your mouse over to the area you would like to add some lines/color. Then left-click on your mouse and drag the mouse across the area you want to edit. If you make a mistake, you can delete the addition using the 'Eraser' option and repeating this process.
Step 6 – Apply
Once you've finished drawing, you can click on the 'Apply' button. This will apply the adjustments to the image.
Step 7 – Save
If you're happy, click on the 'Save' option for the image to be saved as you've edited it.
Conclusion: How to Draw on an Image on Shopify
If you want to add to an image on Shopify, you can use the inbuilt image editor for your website. However, be warned, the editor isn't as functional as other editors that are available. You might prefer to use PixPix Image editor for all your image editing needs.
FAQs
Can I use layers while drawing on an image in Shopify?

Shopify's image editor does not support layer functionality. It offers basic editing tools for direct modifications. To work with layers, use dedicated image software.

Can I import custom brushes into Shopify's image editor?

Shopify's image editor does not support importing custom brushes. It provides basic brushes for simple drawing tasks, while you're going to need external software for custom brushwork.

Are there any filters available in the Shopify image editor?

Shopify's image editor offers basic filters. These can enhance your images but are limited compared to specialized software. Consider using dedicated image editing software instead.
Avi Klein
Vast experience in the online world. Shopify Expert, SEO expert, Web developer and consultant to several online companies. Read more about
our approach
to reviewing themes and apps.