How to Duplicate a Discount on Shopify
Last modified: February 9, 2023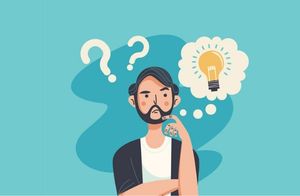 When it comes to discounts, there can be a lot of work to do on your Shopify store. You can duplicate a discount for marketing purposes, like when you want to copy a successful discount that has worked for previous campaigns. Or perhaps you would like to copy a current discount that can be edited for new purposes as well as keeping the old discount code.
Managing discounts manually is a good skill to have on your Shopify store. It allows you to understand the mechanics of your store and can be a cheap option when you don't use discounts very often on your website. You can also use apps to help you manage discounts on your store.
Using this style is perfect for those that want to manage irregular discounts which are single-use for customers.
This tutorial tells you how you can duplicate the discount on Shopify with ease.
Recommended: The 13 Best Shopify Bulk Discount Apps – [2023]
#
Name
Image

Get a Free Custom Shopify Store
1

Quantity Breaks & Discounts

2

QD (Quantity Breaks/Discounts)

3

Discounts & Quantity Breaks

4

Automatic Discounts & Gifts

5

Unlimited Discounts Manager

6

Bulk Price Editor & Discounts

7

PE (Discount & Price Editor)

8

Bold Quantity Breaks

9

Bulk Discount & Sales Manager

10

Quantity Price Breaks

11

BD (Bulk Discount Manager)

12

Dispack ‑ Quantity Discount

Show More
Step 1 – Log In
The first step is to log into your Shopify account and go to the store where you would like to duplicate the discount from.
Step 2 – Discounts
From the home screen, click on the 'Online Store' option and then find the 'Discounts' option. If you're using a mobile to manage your store, you can see the percentage badge icon within the menu to help you. Once you've found the 'Discount' option click on this.
Step 3 – Find Discount
Now you should see all the discounts that are currently available on your website. Search the discounts for the one that you want to duplicate and then click on the 'More Options' button that is next to the edit options on the screen. On the mobile version, this is represented by the '…' option. This will give you more options to promote the discount. One of the options is to duplicate the discount, you can click on this.
Step 4 – Configuration
Now you can see there is a copy of the original discount. You can now change the details of the discount as you would like by clicking on the 'Edit' option for the discount.
Step 5 – Save
When you've finished the configuration of the discount, you can click on the 'Save' option. This will save the new discount and allows you to promote it to your followers, customers and new potential leads.
Final Word: How to Duplicate a Discount on Shopify
When it comes to discounts on Shopify, there's a wide range of tools that you can use to manage them on your website. Managing discounts is really important, you want to ensure that discounts aren't being overused by customers or active when they're not supposed to be. In addition, you will want your business to regularly change discounts or be using several different discounts to apply to different products/scenarios.
Doing this manual is really easy. But it can also be time-consuming. That is why you might want to use one of the many discount management apps that are available on the Shopify App Store. There are free and premium options that can help you complete all kinds of discount functions on your website.
Avi Klein
Vast experience in the online world. SEO expert, Web developer and consultant to several online companies.
Read more...
. Read more about
our approach
to reviewing themes and plugins.