How To Edit A Blog Name On Shopify
Last modified: May 26, 2023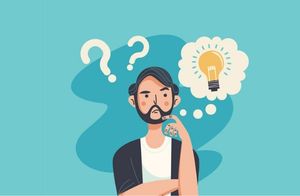 You can have multiple blogs on your Shopify store but that doesn't mean that you should. Numerous blog platforms can be harder to manage and more time consuming. Instead it's better to have just one blog. However, if you want to go into a new direction with your blog, you might want to change the blog name on Shopify.
Here are some steps to change your blog's name.
Recommended: The Top 10 Shopify Blog Themes
#
Name
Image

Get a Free Custom Shopify Store
1

Kinder

2

Ira

3

Maker

4

Parallax

5

Booster

6

Blockshop

7

Retina

8

Mobilia

9

Supply

10

Broadcast

Show More
Step 2 – Blog Posts
Now from your admin menu, you can select the 'Online Store' option and then the 'Blog Posts' option. This will take you to the blog page where you can select the blog that you wish to edit by clicking on the 'Manage blogs'.
Step 3 – Change The Blog Name
Now you can edit the blog name by entering the title of the new blog within the title field.
When you're done, you can click on the 'Save' option.
Tips For Changing The Blog Name
You should look at changing the blog name very rarely. It can only really be done for a certain set of reasons, like a change of direction, brand name, product offering or something that has a fundamental change on what you're going to be writing about.
That said, when you are making that decision to change the blog name there are certain rules that you must follow. These will prevent your blog from disappearing on Google and other search engines.
For one, you should ensure that keywords are inserted nicely into your blog's title. For instance, if you're saying that you're selling boy's shoes, then this should be somewhere within the title of the blog. But at the same time, you should also look at making your blog title readable by humans. If humans can't read the blog, they will think you're unprofessional and they will not continue to read the content.
Another thing is that you want to keep the blog name limited. At maximum, you should have about 4-5 words within a blog title. Any longer than this and you can lose the interest of the reader and the search results for the blog won't include the full name.
Editing a blog name on your Shopify store shouldn't be a decision taken lightly. There are lots of consequences for the action. However, if you want to have the name changed, it can be done very easily following the steps above. Just be sure that you're going to follow best practices when choosing the new name and when done, wait several years before you make any more changes to the blog's name.
Alternatively, you could add a new blog to your Shopify store and then learn how to monetize your blog. This wouldn't have any of the associated drawbacks, but would also allow you to start your new blog campaign in a new direction. You can also use Blog Studio to help you manage your blogging efforts.
Avi Klein
Vast experience in the online world. SEO expert, Web developer and consultant to several online companies.
Read more...
. Read more about
our approach
to reviewing themes and plugins.