How to Enable Two-Step Authentication for SMS Messages on Shopify
Last modified: December 2, 2021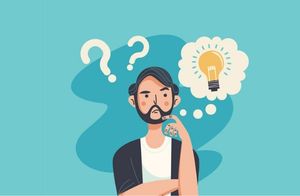 Two-step authentication is a good security process for your business to ensure that you are who you say you are. This protects your business from fraudulent access to your account. So, here are the steps you need to enable two-step authentication for SMS on Shopify.
Step 1 – Login
The first step is to login to your Shopify store.
Step 2 - Account
Now click on the 'Setting' section of your Shopify dashboard. Then head to the 'Account' button on the options that appear.
Step 3 - Name
Here you and your staff will be listed. It will also include all the permissions that you've given to your customers. Find your name on your website and click on it.
Step 4 – Enable Two-Step Authentication
Scroll down to find the two-step authentication section on your user account details and then click on the button that allows for two-step authentication.
Step 5 – Password
You will now need to enter your account password.
Step 6 – SMS Delivery
Now you will see a small dialog box appear. This will tell you to select the method of delivery of the code to enable two-step authentication. Be sure to select the box named 'SMS Delivery'. Click next when you're ready to continue.
Step 7 – Enter Number
Now you need to enter the number for your mobile device. Double check that the number you've entered is accurate. Click on the next button and a code will be sent to your phone. Enter the six digital code.
Now every time that you enter your account, a new code will be sent to your phone for you to enter. Once the code has been used, it will expire.
Step 8 – Confirm
After you've finished this step, you can click on the 'Confirm' button. This will complete the process.
Step 9 – Codes
There will also be a list of ten codes. These are there to recover your account if you should lose your mobile or can't access the code from the SMS. Write these down and keep them safe. Otherwise you'll be locked out of your account.
Final Word: How to Enable Two-Step Authentication for SMS Messages on Shopify
Enabling two-step authentication on your Shopify store is a great way to secure your site from criminals who might try to gain access. Remember to try and do this for all staff members. It will secure your site and protect you from fraud. Although it might be harder for you to gain access to your store.
Just be sure that your phone is always accessible. So charge it regularly.
Avi Klein
Vast experience in the online world. SEO expert, Web developer and consultant to several online companies.
Read more...
. Read more about
our approach
to reviewing themes and plugins.