How to Enable Two-Step Authentication for SMS Messages on Shopify
Last modified: November 20, 2023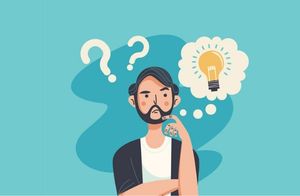 Two-step authentication is a good security process for your business to ensure that you are who you say you are. This protects your business from fraudulent access to your account. So, here are the steps you need to enable two-step authentication for SMS on Shopify.
Key Takeaways
1
Login to Shopify and navigate to 'Settings' then 'Account' to begin two-step authentication setup.
2
Enable two-step authentication in user account details, requiring SMS delivery method selection and mobile number verification.
3
Record and safeguard the ten recovery codes provided post-setup to prevent account lockout in case of mobile access issues.
Recommended: 14 Best Shopify SMS Apps – [2023]
#
Name
Image

Get a Free Custom Shopify Store
1

SMS Marketing ‑ Winback

2

Privy

3

Marsello: Email, SMS & Loyalty

4

SMS, Web Push, Email‑ Firepush

5

LiveRecover SMS Marketing & Cart Recovery

6

SMSBump SMS + MMS Marketing

7

Postscript SMS & MMS Marketing

8

SMS & Messenger marketing Tobi

9

SMS Notification Cart Recovery

10

Sticky Tools | 20 apps in one

11

SMS Alert

12

Cartloop

13

Tone SMS Marketing

14

TxtCart SMS Marketing

Show More
Step 1 – Login
The first step is to login to your Shopify store.
Step 2 - Account
Now click on the 'Setting' section of your Shopify dashboard. Then head to the 'Account' button on the options that appear.
Step 3 - Name
Here you and your staff will be listed. It will also include all the permissions that you've given to your customers. Find your name on your website and click on it.
Step 4 – Enable Two-Step Authentication
Scroll down to find the two-step authentication section on your user account details and then click on the button that allows for two-step authentication.
Step 5 – Password
You will now need to enter your account password.
Step 6 – SMS Delivery
Now you will see a small dialog box appear. This will tell you to select the method of delivery of the code to enable two-step authentication. Be sure to select the box named 'SMS Delivery'. Click next when you're ready to continue.
Step 7 – Enter Number
Now you need to enter the number for your mobile device. Double check that the number you've entered is accurate. Click on the next button and a code will be sent to your phone. Enter the six digital code.
Now every time that you enter your account, a new code will be sent to your phone for you to enter. Once the code has been used, it will expire.
Step 8 – Confirm
After you've finished this step, you can click on the 'Confirm' button. This will complete the process.
Step 9 – Codes
There will also be a list of ten codes. These are there to recover your account if you should lose your mobile or can't access the code from the SMS. Write these down and keep them safe. Otherwise you'll be locked out of your account.
Enhancing Shopify Security with Two-Step Authentication
Understanding the Importance of Two-Step Authentication
Two-step authentication adds a crucial layer of security to your Shopify store.
By requiring both a password and a verification code, it significantly reduces the risk of unauthorized access.
This method is increasingly important in today's digital landscape, where traditional one-step authentication may fall short in protecting sensitive data.
Benefits of Implementing Two-Step Authentication
Two-step authentication significantly reduces the risk of unauthorized access to Shopify stores.
It adds an extra layer of security by requiring a second form of verification beyond just the password.
This method is particularly effective against common cyber threats, enhancing overall store safety.
Managing Two-Step Authentication for Multiple Users
Shopify allows store owners to set up two-step authentication for each user, ensuring comprehensive security across all accounts.
This feature is crucial for stores with multiple users, providing individualized security settings.
It helps maintain a high level of security for all administrative and staff accounts.
Alternative Two-Step Authentication Methods
Using Authenticator Apps
Authenticator apps offer a secure alternative to SMS.
After enabling two-step authentication, select 'Authenticator App' and follow the instructions to scan a QR code using your chosen app.
This method generates a time-sensitive code for each login attempt, providing enhanced security.
Physical Security Keys
For those preferring physical devices, Shopify supports security keys like YubiKey.
These keys, used via USB or NFC, provide a tangible way to secure your account.
Remember, each device is unique, so you'll need to set up keys for each device you use.
Shopify Mobile Prompts
Shopify also offers mobile prompts as a two-step authentication method.
This feature sends notifications to your mobile device whenever your account is accessed from a new device, adding an extra layer of monitoring to your store's security.
Reminders For Enabling Two-Step Authentication for SMS Messages on Shopify
Reliability of Mobile Network
When using SMS for two-step authentication, the reliability of the mobile network is crucial.
Delays or failures in receiving SMS codes can hinder access to the Shopify account.
It's important to ensure a stable and strong mobile network connection for timely receipt of authentication messages.
Security of Mobile Devices
The security of the mobile device receiving the SMS is equally important.
If the device is compromised, the SMS codes can be intercepted, posing a risk to account security.
Regularly updating security features and being vigilant about device security is key to safeguarding the authentication process.
Conclusion: How to Enable Two-Step Authentication for SMS Messages on Shopify
Enabling two-step authentication on your Shopify store is a great way to secure your site from criminals who might try to gain access. Remember to try and do this for all staff members. It will secure your site and protect you from fraud. Although it might be harder for you to gain access to your store.
Just be sure that your phone is always accessible. So charge it regularly.
FAQs
What should I do if I lose my phone and can't receive the SMS for two-step authentication?

If you lose access to your phone, you should contact Shopify support immediately. They can assist in verifying your identity and restoring access to your account.

Is two-step authentication required for all Shopify users?

Two-step authentication is not mandatory for all Shopify users, but it is highly recommended for added security, especially for store owners and administrators.

How often will I need to use two-step authentication to log into my Shopify account?

Two-step authentication is typically required whenever you log in from a new device or browser, or after a certain period of time has elapsed since your last authentication.
Avi Klein
Vast experience in the online world. Shopify Expert, SEO expert, Web developer and consultant to several online companies. Read more about
our approach
to reviewing themes and apps.