How to Import your URL Redirects on Shopify
Last modified: December 2, 2021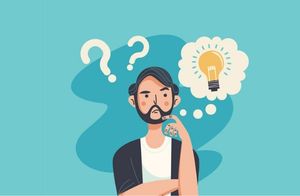 There are lots of ways that you can add URL redirects onto your Shopify store. However, when you're doing a complete rebranding or need to reorganize your site's URL structure, you might want to create the redirects in a CSV file and then import that file to your Shopify store.
This article shows you how to import those URLs into your Shopify store. Before you start this process, you will need to create your list or URL redirects.
Step 1 – Login
The first step is to login to your Shopify store.
Step 2 – Navigation
From the admin page, you need to click on the 'Online Store' option that is located under the Sales channels. You will then be taken to the themes settings. You should then choose the 'Navigation' option and then select the 'URL Redirects' below that.
Step 3 – Import
In the URL redirects page, you can press the 'Import' option that has a down arrow symbol beside it.
Step 4 – Select the CSV File
Now you will see a dialogue box that will have a bold title about the import of a CSV file and description below. You can click on the button that is labelled as 'Choose file'. Then find the file that you would like to use and click on that. The file must be a .csv file.
Once selected, click on the 'Upload' button. The system will automatically check that your file is suitable. If it is not, then an error sign will appear. The file must include headers, Redirect from and Redirect To.
Step 5 – Review
Now you need to review the imports. You will see a preview of the chosen file and you can see whether the wrong file or data has been uploaded. If you need to change the data, you can upload a new folder. If there are just one or two mistakes, you can make changes of these later.
Step 6 – Click on Import Redirects
Once you're happy with the import, you can click on the 'Import Redirects' option at the bottom of the page. This will finish the process, but the system may take some time to complete the process. You will see a notification that will tell you when the process has been completed and how many URL redirects have been entered.
You can see the new list of URL redirects by viewing all the redirects.
Final Word: How to Import your URL Redirects on Shopify
When it comes to URL redirects, you might want to create them all in a CSV file and then import them to your store at a later date. Or alternatively, you could have seen numerous mistakes that you have exported and corrected in a CSV. Afterwards you can use the instructions above to import the corrections. It is really easy to do.
If you want more control over your URL redirects, then you can use this URL redirect management app.
Avi Klein
Vast experience in the online world. SEO expert, Web developer and consultant to several online companies.
Read more...
. Read more about
our approach
to reviewing themes and plugins.