How To Add A Payment Gateway To Shopify
Last modified: November 15, 2023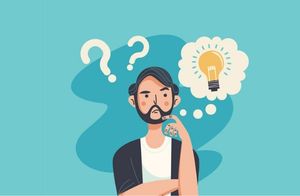 An eCommerce store needs a way to collect payments for orders placed by customers. You could, technically, ask customers to pay for collection or delivery. However, this isn't very reliable and it can often mean that you sometimes end up out of pocket when servicing customers.
The better option is to have payment gateways on your Shopify store. Payment gateways are solutions that can take and process payments on your behalf. They will take a small fee for the action and then deposit the remaining funds into your accounts.

Key Takeaways
1
Login to Shopify and navigate to 'Settings' then 'Payment' for Shopify Payments or 'Payment Providers' for third-party gateways.
2
Choose 'Shopify Payments' to integrate directly or select a 'Third-Party Credit Card Provider' based on location, audience, or budget.
3
Complete information accurately for Shopify Payments or third-party providers, and finalize setup by clicking 'Complete Account Setup' or 'Activate'.
Recommended: 10 Best Shopify Payment Apps – [2023]
#
Name
Image

Get a Free Custom Shopify Store
1

Bold Subscriptions

2

Front Systems

3

Split ‑ Partial Payments

4

Recurring Payments & Orders

5

Advanced PreOrder(Partial Pay)

6

Membership Subscription Order

7

Affirm pay‑over‑time messaging

8

Point of Sale

9

Simplio: Simple Invoice

10

Conekta Offline Payments

Show More
Shopify Payments
There is a solution provided by Shopify that is called Shopify Payments. This is a great gateway for most eCommerce stores on Shopify. There are certain rules that you have to abide by when using Shopify Payments, but these are straightforward and are aligned with what you can sell on Shopify anyway.
Setting Up Shopify Payments On Your Store
Follow these simple steps to setup Shopify Payments on your store.
Step 1 – Login
Login to your Shopify store using your store credentials.
Step 2 – Payments
Then you need to go to your 'Settings' and then to the 'Payment' section of your website.
Step 3 – Accept Payments
Now click on the option that reads 'Accept Payments' and then select the option that says 'Add a Provider'
Step 4 – Shopify Payments
Now click on the 'Shopify Payments' option and click on the 'Continue' option.
Step 5 – Complete Account Setup
Now you will need to click on the option, 'Complete Account Setup'. Once this is done you will be taken to an online form. You need to complete the online form with all the relevant information and ensure that everything is accurate. Check the details at least twice and perhaps ask a partner/accountant to double check for you if necessary.
Step 6 – Complete
When you've checked everything, click on the 'Complete Account Setup' option. You will then be setup for Shopify Payments.
Setting Up A Third Party Payment Gateway
There are also plenty of payment providers who offer gateways for Shopify. This includes popular online payment solutions like Apple Pay or PayPal. It also includes others that you might not be familiar with.
You might want to choose a third party based on your location, target audience or budget. Or you might have a preference.
Here are the steps to adding a payment gateway to your Shopify store.
Step 1 – Login
Login to your Shopify store using your store credentials.
Step 2 – Payments
Then you need to go to your 'Settings' and then to the 'Payment Providers' section of your website.
Step 3 – Accept Payments
Now click on the option that reads 'Payment Providers'. Then you need to select the option that reads 'Add A Provider'.
Step 4 – Third-Party
When you're on the 'Change Provider' drop-down list, you can select the 'Third-Party Credit Card Provider' option. This will bring up a list of potential providers for you that are available in the various territories and counties. Select the one you want.
Step 5 – Complete
Complete any information that is requested by the third party application.
Step 6 – Activate
When complete, click on the 'Activate' option.
Enhancing Your Shopify Store with Payment Gateway Addition
Assessing Payment Gateway Compatibility
It's vital to ensure the chosen payment gateway is compatible with Shopify's platform.
This compatibility impacts the ease of integration and the overall user experience.
A compatible gateway seamlessly integrates with your store, maintaining the flow and design of your site.
Streamlining Customer Checkout Experience
A well-integrated payment gateway simplifies the checkout process.
This simplicity is key to reducing cart abandonment and enhancing customer satisfaction.
Streamlined checkouts provide a quick and hassle-free payment experience, encouraging repeat business.
Securing Transactions with Reliable Gateways
Security is paramount in online transactions.
Choosing a payment gateway with robust security features protects both the merchant and the customers.
Reliable gateways employ encryption and fraud detection to ensure safe and secure transactions.
Choosing the Right Payment Gateway
Selecting a suitable payment gateway is crucial for your Shopify store.
Consider factors like fees, customer experience, security, and support for domestic and international payments.
A well-chosen gateway ensures a smooth transaction process for your customers.
Optimizing Payment Gateway Performance
Understanding Payment Gateway Functionality
A payment gateway facilitates the transfer of transaction data.
It's essential for online payments, enabling secure data transmission between your store and the bank.
Ensure your chosen gateway supports various payment modes and offers robust security measures.
Benefits of a Well-Integrated Payment Gateway
A seamless payment gateway integration enhances user experience, speeds up transactions, and ensures security.
It should support multiple currencies and payment methods, catering to a global audience.
This flexibility can significantly improve your store's conversion rates.
Scaling Your Business with Payment Gateways
As your business grows, your payment gateway should scale accordingly.
Look for gateways that offer advanced features like risk analysis tools and fraud detection.
This ensures that as your transaction volume increases, your gateway remains reliable and secure.
Conclusion: How To Add A Payment Gateway To Shopify
As soon as you've completed the setup of a payment provider, whether it is Shopify Payments or another, your customers will be able to use that provider on your website. Be sure to choose carefully, some have features that others don't have.
FAQs
Can I accept international payments through Shopify payment gateways?

Yes, many payment gateways available on Shopify support international payments, allowing you to accept payments from customers around the world in different currencies.

How secure are payment gateways on Shopify?

Payment gateways on Shopify are generally very secure, using encryption and compliance with PCI standards to ensure safe transactions and protect sensitive customer data.

Can I use multiple payment gateways on my Shopify store?

Yes, you can use multiple payment gateways on your Shopify store. This allows you to offer more payment options to your customers, potentially increasing convenience and sales.
Avi Klein
Vast experience in the online world. Shopify Expert, SEO expert, Web developer and consultant to several online companies. Read more about
our approach
to reviewing themes and apps.