How to Use a Third-Party Theme on Shopify
Last modified: March 13, 2021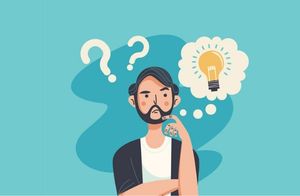 When it comes to adding themes onto your Shopify store, everyone knows that there is a Shopify theme store. This has all the themes that Shopify granted permission to be sold on the store. The developer and Shopify split the price for the theme, with most themes costing about the same amount in a one-off fee.
However, the Shopify theme store isn't the only place where you can get a theme for your store. There are plenty of third-party places where you can get a theme. Monster Templates is another online store that sells themes for Shopify. Or you can buy the excellent Booster theme that can save you $2000 a year on subscriptions from other apps.
But many people don't know whether it is a good idea or how to use a third party theme on their Shopify store.
The Benefits of Third Party Themes on Shopify
There are some benefits to using a third-party theme on Shopify. The first is cost. Some themes that aren't on the Shopify theme store can be considerably cheaper in the short-term, and sometimes the long term. You might also get developers who add more features into their Shopify theme than those that work on Shopify.
This can save you money on your subscriptions. For instance, Booster has countdown timers, advanced SEO features and is super-fast. Therefore, you can often save on these apps which would be good for boosting your conversions.
A third party theme might be a good idea with development. Many themes on Shopify are slow to develop. This isn't always a bad thing, but those that are off the Shopify theme store might add new features and implement fixes more quickly.
The Disadvantages of Third-Party Themes
There are a few disadvantages to third party themes. However, many of them are very minor. One to look out for is the support that is given to your website. Shopify won't support any problems with the theme that has not been bought through the Shopify theme store. If you're not technically minded and don't have good support from the developer, this can cause a problem.
Adding a Third-Party Theme on your Shopify Store
Adding a third party theme to your Shopify store is relatively easy. Here are the instructions.
Step 1 – Log In
Log into your Shopify store using your credentials.
Step 2 – Themes
From your admin area, go to the 'Online Store' option and then click on the 'Themes' option.
Step 3 – Upload
In the 'Theme Library' section, you need to find and click on the 'Upload Theme' option. This will allow you to select the 'Choose File' and then you need to find the .zip file of the theme on your computer or another storage device. When found, click on the 'Upload' button and it will be saved onto your store and added to the 'Themes' page.
Final Word: How to Use a Third-Party Theme on Shopify
Using a third-party theme on your Shopify store can be a great way to get a better set of features for your website and is easy to do. Follow the instructions above and your theme from a third party can be up and ready within moments.
Avi Klein
Vast experience in the online world. SEO expert, Web developer and consultant to several online companies.
Read more...
. Read more about
our approach
to reviewing themes and plugins.