How to Use Guest Blogging to Grow Shopify Store
Last modified: April 1, 2023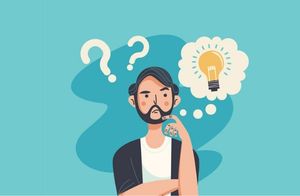 Blogging is a very important part of running your business. With blogging you can get higher ranked on Google and other search engines, drive traffic to your website and increases sales to your brand. Blogs should be about 1500 words long, have internal and external links and, in addition, be from different authors.
Blogs that lots of authors tend to do better because they give the impression that there are more people behind the brand. And if you have guest bloggers on your website, then you can improve your trust because it shows that others trust you. It is like a seal of approval from other bloggers.
Guest blogging also reduces the stress upon you to create more content. Blogs that have 15 published pieces per month usually have better traffic than those that publish once or twice a month. Therefore, using guests is a great way to get to that number without causing headaches and reducing your time on working with other aspects of your business.
So how can you attract guest bloggers to your website and get them to contribute to your website.
Step 1 – Create a Blogging Package
The first thing that you need to do is to create a blogging package that allows you to attract guest bloggers while offering them something. This could include how you're going to market to your audience, when the post will be published and more. Create a page that promotes this and then use a contact app to create a form that they can use to contact you.
Be sure that you say what type of content you would like to publish. If you sell DVDs, for instance, you don't want content about accounting.
Step 2 – Promote Blogging Package
Now you can promote your guest blogging package. This can be done on social media, email marketing and more. Be sure to sell the benefits of your blogging package to your potential customers. You want to attract owners of other businesses and those who want the inbound links to their website.
Step 3 – Sign Up Bloggers
Now you can signup guests to your blog. This is when you schedule them in and give them a couple of weeks to create content for your website. Be sure that you have plenty of time to read the content. Be sure to check all links that are included within the content.
If you want to take payment for the guest blogging, then be sure that you take the payment before the blog is published. Or at least a deposit. This way you can monetize your blog as well as get those benefits for a guest blog.
Final Word: How to Use Guest Blogging to Grow Shopify Store
When it comes to running your blog, one of the best options to ensure you have enough content on your website is to have guest bloggers on your website. This can be easily done and it can be a good way to increase traffic to your website, build trust with audiences and earn a little extra money. You can also use apps like Custom Authors to manage author names.
Avi Klein
Vast experience in the online world. SEO expert, Web developer and consultant to several online companies.
Read more...
. Read more about
our approach
to reviewing themes and plugins.