Migrate from WooCommerce to Shopify – [2023]
Last modified: May 17, 2023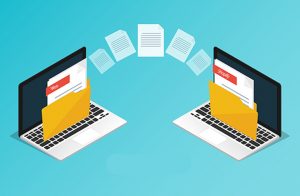 Even though Woocommerce is clearly dominating the eCommerce arena, Shopify has plenty of pros that make many users want to migrate from WooCommerce to Shopify. Shopify's market share at the moment is a bit over 10% while WooCommerce's market share is a whopping 38%. Since Shopify is on the rise, it's only logical to have a built-in ability for migration between the two.
So, Let's M
igrate from WooCommerce to Shopify
Sign Up to Shopify
First of all you need to sign up to Shopify so we'll have somewhere to migrate to. Shopify has many comfortable plans, but the best part about it, is the fact that you can try it out for 14 days – free of charge.
Export your WooCommerce Data
The first thing you need to do for a successful migration, is to export your data from WooCommerce.
Here is how you do that:
In your WordPress dashboard, click on Tools > Export
Select – the All Content radio button (you can't choose several individual options, only 1, so choose "All content")
Click the Download Export File button
Install the Shopify Importer Tool
If you don't already have it installed, go to the Shopify importer tool, and install it on your store.
Importing WooCommerce To Shopify
After exporting your WooCommerce info, it's time to import that info into Shopify.
Here is how you do that:
Go to your Shopify Admin
Click Add File
Now select the file that you downloaded from WooCommerce
Click Import
Go over what was imported
Technically, here you are done. Everything has been imported. Below are several additional options that can be done.
If you had any type of CSV import error, read Shopify's manual about dealing with CSV import errors.
Delete a Migration
Say you imported an entire WooCommerce site and you don't like the outcome. No problem. Just delete it.
Note that you can only delete your last import so choose wisely.
Here is how you delete everything:
On the Import Complete page, locate the Delete Import button then click it.
Then on the Delete Import dialog, click Delete Import only again.
Done.
If you want to try to import a different file once again, just click on Start new import to start over again.
Review & Update your Successful Shopify Migration
Assuming everything went smoothly, you should now be able to see all of your products and customers in your Shopify admin. If for some reason, you are missing some of your products or customers, no problem. You can just add them manually.
Import Messages
Since there are sop many types of WooCommerce builds, you can never be 100% successful. Sometimes the import will go through, but you will see some messages in the final dialog. If your imported items have changes, then you will see that in the Products to review section. Just go over everything, check out the messages, and if needed, you can change things manually by clicking the view items button.
Imported Products Dimensions
If your imported items don't have dimensions which are needed, just add the dimensions directly to the product description.
Final Thoughts: Migrating from WooCommerce to Shopify
It's a shift that many online marketers are doing these days. Migrating from WordPress' WooCommerce to Shopify has some benefits to it and it totally makes sense for some businesses. In this post we learned how to make that transition with ease. We hope this has beneficial for you to make the transition, and that your online sales skyrocket.
If you have issues with this, you can consider using a tool like LitExtension for an easy migration.
Avi Klein
Vast experience in the online world. SEO expert, Web developer and consultant to several online companies.
Read more...
. Read more about
our approach
to reviewing themes and plugins.