10 Best Shopify Cookie Bar Apps – [2023]
Last modified: November 16, 2023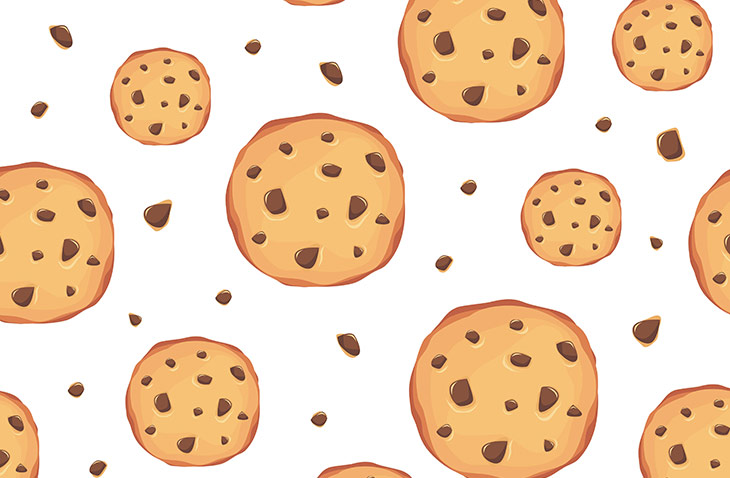 #
Image
Name

Get a Free Custom Shopify Store
1

Announcement Bar + Web Push

2

EU Cookie Bar ‑ Cookie GDPR

3

Free GDPR + Cookie Management

4

GDPR Compliance Center

5

EU GDPR Cookies Notification

6

GDPR Cookie Notice Bar

7

Vitals

8

SALES ROCKET

9

Free GDPR + EU Cookie Bar

10

Easy GDPR + Cookie Bar

Show More
Cookie bars are an important part of running your online store. There are many laws across the world, including the EU's GDPR laws, which mean you need a cookie information bar for users. A bar is a simple, nonintrusive way to deliver privacy information to customers, so it can be a good option. But for these to be used on your website, you will need to use one of the numerous Shopify cookie bar apps available.
What Will Shopify Cookie Bar Apps Offer Your Store?
When a user arrives at your store, a bar will appear at the top or bottom of your page informing the customer of the use of cookies on your website. They will then have to accept their use in order to continue browsing your website.
This can only be done with the use of one of the Shopify cookie bar apps on offer. Some of the apps also offer other functionality, like push notifications, countdown timers, and other functions that can help you improve your conversion rate.
The Shopify cookie bar app is often very lightweight, so there is a limited risk that one will slow down your website. However, they're also a good way to avoid fines and other legal issues in many countries. Even if you don't sell to visitors from the EU, you're expected to follow their regulations. Therefore, it is important to be ready to deal with visitors from the EU.

Key Takeaways
1
Shopify cookie bar apps are crucial for GDPR compliance and building customer trust.
2
Shopify cookie bar apps are lightweight, minimizing the risk of slowing down websites.
3
These apps offer additional features like push notifications and countdown timers to enhance store functionality.
Best Shopify Cookie Bar Apps – Here's our List:
Filter between free and paid
Announcement Bar + Web Push

This app allows you to have a cookie bar that will protect you from complications with GDPR regulations. It will tell the visitor as soon as they land on your page that you use cookies and invites them to your privacy page. This simple function protects your brand and allows you to sell without issue across the world.
This app has other functions as well. This includes an announcement app where you can tell customers about the latest sales, deals and new products to arrive on your site. It can also be used as a web push app. So, when a visitor agrees to being kept informed, they will automatically be notified of all new releases on your website whether it's new products, content or whatever you want to inform your customers about. And this notification appears in their browser. This can also be used to help you recover abandoned carts.
In addition, there is a timer aspect to the app. This allows you to create a sense of urgency and a FOMO aspect that should help improve conversions and increase average order values.
Announcement Bar + Web Push Highlights:
Increase the number of customers returning to your store with push notifications.
Use the cookie bar to comply with GDPR regulations.
Use push notifications and announcement bar to inform customers of new stock, sales and to bring them back to recover abandoned carts.
Showcase all the important information you need to as soon as the customer lands on your website.
EU Cookie Bar ‑ Cookie GDPR

This free app is simple to use and allows you to have the Cookie bar on your site that keeps you aligned with US, Canadian and EU laws. As soon as the visitor lands on your site, the banner will appear informing the customer that your website uses cookies for various purposes. Once the browser has agreed to these cookies, the bar will be hidden from them for the remainder of their visit.
You can also direct visitors to a specific cookie privacy policy page for them to review. This is aligned to the EU current GDPR laws.
This app is really easy to use. There are no technical skills required to install and operate the app. It is a one-click install for you and you can customize it with ease so that the bar matches your store's branding. You can activate it as easily as well. Being free, it is also good for those who are on a limited budget.
EU Cookie Bar ‑ Cookie GDPR Highlights:
This is a '100% free app' that allows you to stay compliant with all current EU laws.
Match the cookie bar with your brand's current website design with ease.
No technical skills required for installation or activation.
Has been optimized for use across devices, including all mobile devices.
Free GDPR + Cookie Management

Despite the name, this isn't a completely free app. There is a free plan, but there are also premium plans for this app that offer you more functionality and it is better to subscribe to one of these than the free option available. The app itself is more complex than other cookie notification bar apps that are available on the list. The app can not just track policy acceptances it also collect any and all GDPR requests.
The app also allows you to make changes to customer account information. This allows you to enact changes to your customer information when they've had a change of heart, which can sometimes happen.
The app is completely responsive; displaying well on all devices and screen resolutions. And this app works across the world. You don't just have to show the cookie bar to those who come from the EU, though this is where the major problem might be. And you can translate the bar into English, German, French, Italian and more.
Free GDPR + Cookie Management Highlights:
This app provides you with more control over the data collected than other apps.
Allows you to see data deletion requests and allows you to act upon them quickly and with ease.
Can help you to block Google and Facebook pixels for more privacy for the visitors to your site.
Translate your cookie bar into numerous languages to help you reach a worldwide audience.
GDPR Compliance Center

This is another free app that allows you to stay compliant with cookie laws across the world. The cookie consent bar can be added to your site with just a single click and all visitors can be shown the notification for acceptance. Then when they've accepted the message, the message can disappear. The message can also be shown in 24 different languages, creating a multi-lingual cookie performance for you.
There is a preview banner, that allows you to see the customized design of your cookie notification bar. You can make changes to the text, alignment, font and size with ease and allow it to match the branding of your site.
If your policies change, which is likely, then you have the option to rest the banner. This will mean that any visitors who have previously visited will be shown the banner again, telling them to re-submit their acceptance of your new privacy policy. This also prevents customers from complaining about new rules that they were unaware of.
GDPR Cookie Consent Banner Highlights:
Another free cookie notification app that helps your brand to be compliant privacy laws.
Customise the look and style of the banner so it matches your store's branding.
Monitor and manage settings from a single page within your Shopify dashboard.
Ensure the banner is in the right place on the store, by selecting the position.
EU GDPR Cookies Notification

This is a simple, easy-to-use and maintain Shopify cookie bar app. To install, there is just one click and you can customize the look and wording with ease. There are several settings that can help you make the bar match your current website branding. And with it activated on your store, all visitors to your site can be notified of your use of cookies and collect their permission before allowing them to continue.
The app allows you to have a notification that appears only for those in the EU, however, you can have the bar appear for users across the world. The app is also fully mobile friendly, allowing it to be displayed regardless of the device that is being used. And there is free support available for all subscribers to this app. Problems can be solved within 24 hours on working days.
EU GDPR Cookies Notification Highlights:
Ensure that the look and style of the bar matches your current branding.
Restrict the display of the bar to those only within in the EU or allow all to see across the world.
Free support is available that allows for 24 hours support during the world week.
Allows you to comply with strict data privacy laws across the world.
GDPR Cookie Notice Bar

This app allows your website to be free from the fear of fines from the EU by keeping your customers informed about the cookies being used on your website. The app allows for both the non-intrusive bar on your site, or you can use a simple popup to display to customers. This will tell them about your use of cookies to enhance their experience on your website.
The coding for this app is mobile friendly, so it can be viewed on any device with any resolution.
Controls on the app allow you to change the behaviors of the app and how it displays the warning. So you can make that delicate balance between staying compliant with laws across the world and the user's experience on your website.
Customization is simple. You can match the current style of your brand's website through the changing of fonts, colors and more. This allows for all notifications to seamlessly blend into your website.
GDPR Cookie Notice Bar Highlights:
Ensure that the bar/popup doesn't cover up important information by selecting its position.
Control the behavior of the app so you can ensure best experience for customers.
Match the branding of your site with ease.
The app is fully responsive, so will look good on any device or screen resolution.
Vitals

Vitals is one of the best apps available across the Shopify range of apps. But it isn't just one app, it has more than 40 functions wrapped into one neat package that allows you to make your website into a profitable venture without the need of having dozens of subscriptions to other apps. There are more than 40 functions including a cookie bar notification aspect that tells customers about your use of cookies.
Another of the impressive features with Vitals is the wheel of fortune gamification that makes the shopping experience more engaging to website visitors. The app can also help you to improve your site's SEO, collect and import reviews and build trust with visitors.
The app has several ways in which it creates urgency, improving conversion rates and the average order value. For instance, it has a frequently bought together function that tells customers what other products were bought with the same products they have in their cart. It can also add social proof elements by using verified, real sales to tell visitors others are buying the same product, and increase fears that the product might run out of stock soon.
You can also use the currency conversion, live chat and has a sticky add-to-cart functions to make your website a truly high functioning website that will impress guests.
Vitals Highlights:
There are more than 40 functions you can use on your website.
Keep customers informed of your cookie policies.
Helps with ranking your website with great SEO features.
Create a more animated and sticky add-to-cart button on your website.
SALES ROCKET
This is another app that is similar to Vitals and also contains more than 40 apps within the coding. This app includes a cookie notification bar function that can keep customers informed of your latest data privacy and use of cookies to improve their experience on your site.
There are other functions too, like the countdown timers, stock countdown options, the sales popup notifications and more. You can also improve the recovery of abandoned carts with this easy-to-use and install series of apps. With all the functions, there is no way you can't improve website performance with the social proof elements.
The app selection also includes lead capture features. One of these is a wheel of fortune game.
SALES ROCKET Highlights:
Use more than 40 apps to improve your website's performance.
Notify customers of your cookie policies.
Build leads with great gamification options.
Lower customer cart abandonment with lots of great features.
Free GDPR + EU Cookie Bar

Another free Shopify app for you that will help you comply with privacy laws across the world, especially in the US, Canada and EU. This app offers a simple, but customizable, banner that asks permission for the user to collect information about their browsing behavior using cookies. Once the visitor has given their permission, the banner will disappear. It is a very simple process that offers reassurance to your visitors and builds trust.
However, the functionality of the app doesn't end there.
You can link the banner to your privacy policy or terms and conditions. This allows them to review your terms before they agree to the use of cookies on their visit. You can also be reassured that the app works across devices, browsers and screen resolutions. Therefore, you won't be caught out by someone on a mobile device. The app is also compatible with all themes on the Shopify theme store.
Free GDPR + EU Cookie Bar Highlights:
Is compatible with all Shopify themes and apps.
Ensure you're complying with EU data privacy laws with a free app.
Provide visitors with a link so they can review your brand's terms and conditions.
This app is simple to use, it doesn't require any coding knowing.
Easy GDPR + Cookie Bar
Shopify cookie bar apps are usually free and this one is no different. That is a good thing, because staying applicable to the law shouldn't cost you too much. When this app is installed you can showcase a cookie notification bar or popup on your store with ease. This can be limited to just certain areas, like the EU. The notification can also be translated into 24 different languages, making it one of the most multi-lingual Shopify apps available.
All the data that is collected can be modified or deleted yourself. Therefore, you can control what data your store keeps on those visiting your website. The app also allows you to update your privacy policy, so it is more aligned to the GDPR regulations. This is one of the most strict data privacy laws in the world, therefore it is always best for you to have your site aligned with their regulations.
Easy GDPR + Cookie Bar Highlights:
This app is easy to install and activate on your store. There are no technical skills required.
Compatible across all devices and with both registered and guest visitors.
No need to use a developer, it is easy to customize the private data pages yourself.
Technical support available should you ever need any technical help.
Enhancing Your Store With Shopify Cookie Bar Apps
Understanding GDPR and Cookie Management
Shopify cookie bar apps are essential for compliance with GDPR and other privacy laws.
These apps provide a straightforward way to inform users about cookie usage and obtain their consent.
This not only ensures legal compliance but also builds trust with customers by respecting their privacy.
Customization and Integration
The best Shopify cookie bar apps offer extensive customization options.
This allows store owners to align the cookie notification bar with their store's design, enhancing the user experience.
Additionally, integration with other tools like Google Analytics and Facebook Pixel ensures seamless operation and data management.
Efficient Cookie Consent Management
Efficient management of cookie consents is crucial.
Top Shopify cookie bar apps facilitate this by providing clear options for users to accept or reject cookies.
This functionality is vital for maintaining transparency and trust, as well as for adhering to legal requirements.
Optimizing Store Performance With Shopify Cookie Bar Apps
Lightweight and Non-Intrusive Design
A key feature of effective Shopify cookie bar apps is their lightweight design.
This ensures that the app does not slow down your website, offering a smooth browsing experience for users.
A non-intrusive yet noticeable design of the cookie bar is essential for compliance without hampering user engagement.
Enhancing User Engagement
Beyond compliance, some Shopify cookie bar apps offer additional features like push notifications and countdown timers.
These features can be leveraged to enhance user engagement, promote sales, and recover abandoned carts, ultimately boosting conversion rates.
Global Compliance and Localization
With online stores often attracting a global audience, it's important for cookie bar apps to support multiple languages and comply with various regional laws.
This global compliance, coupled with localization features, ensures a seamless experience for users worldwide and keeps the store legally safe.
Conclusion: 10 Best Shopify Cookie Bar Apps
When it comes to keeping inside the law, you don't have a choice. The laws across many countries including the US, Canada and EU say you need to tell customers about cookies on your site. Therefore you need to use one of the Shopify cookie bar apps that is listed on this site. Which one you install is up to you, so what will you use?
FAQs
How do Shopify Cookie Bar apps handle user consent and data storage?

Shopify Cookie Bar apps typically provide a mechanism for obtaining user consent for cookie usage and may store this consent information for compliance purposes. The exact method of consent acquisition and data storage can vary between apps.

Are Shopify Cookie Bar apps compatible with all Shopify themes?

Most Shopify Cookie Bar apps are designed to be compatible with a wide range of Shopify themes. However, it's always a good idea to check compatibility with your specific theme before installation.

How do Shopify Cookie Bar apps impact site performance and loading times?

Shopify Cookie Bar apps are generally designed to be lightweight and should not significantly impact your website's performance or loading times. However, the exact impact can vary depending on the specific app and its features.
Avi Klein
Vast experience in the online world. Shopify Expert, SEO expert, Web developer and consultant to several online companies. Read more about
our approach
to reviewing themes and apps.