10 Best Shopify FAQ Page Apps – [2023]
Last modified: October 22, 2023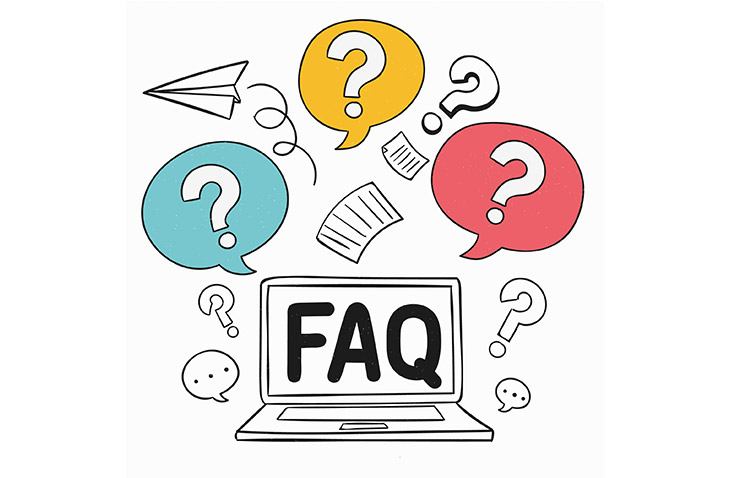 #
Image
Name

Get a Free Custom Shopify Store
1

Widgetic (FAQ Accordion)

2

Product Questions and Answers

3

FAQ & Accordions

4

EasySlide Accordion tabs & FAQ

5

FAQ by POWr

6

Amaz FAQ & Accordion App

7

FAQ Page by NDNAPPS

8

Simple FAQ & Accordions Zooomy

9

Frequently Asked Questions

10

AZEXO Free Page Builder

Show More
Customers can't always find everything they want on your product pages. They often have lots of questions that need to be answered before they commit to a purchase. There are two ways they can get this information: contacting you, or looking for answers on your website. The former of these is personal, but if you're busy, there might not be someone around to answer.
You might need to consider that the personal touch is costing you precious time to improve your customer satisfaction and that this time could be better spent. That is why you might need to use a Shopify FAQ page app.
What Is A Shopify FAQ Page App?
A Shopify FAQ page app is an additional element to your website, that you can add, that will offer you a functional page where questions can be written with answers. Answers can sometimes just appear before the question, or they can be hidden until the visitor activates them.
There are many different ways that FAQ pages can be added to a site, with some brands having hundreds of FAQs that need lots of pages and search bars for the user to successfully use. Other sites have just a few questions that can be managed very easily.

Key Takeaways
1
A Shopify FAQ page app enhances customer service by providing instant answers to common questions on your website.
2
These apps can be customized, allowing FAQs to be easily managed and navigated, improving user experience.
3
Implementing an FAQ page can reduce the workload on customer service by addressing common queries efficiently.
Top 10 Shopify FAQ Page Apps
Widgetic (FAQ Accordion)
At some time in your business career, you will notice that the majority of customers will ask the same questions. It follows the laws of Pareto, that 80% of visitors will ask 20% of the potential questions to your customer service team. Therefore, by having an FAQ section on your website, you can satisfy 80% of website visitors without talking to them.
This app gives you that option with a simple FAQ section. You can control the position, size and layout of the question list. You can create an endless list of questions and answers, paired up and you can embed the app on different pages of your store, depending on where you think you might need it.
The FAQ page will be responsive, so it can be viewed and used on all devices and screen resolutions. And the app uses rich formatted text to improve the readability of the content.
Widgetic Highlights:
Responsive FAQ page that can be viewed on all devices with any screen resolution.
Can create an unlimited number of questions and answers.
Can embed the app's final results on any page.
Customize the final look of the FAQ page, the questions and answers.
Product Questions and Answers

This app is the perfect solution when you want customers to find the answers themselves. What is great about this app, is that questions can be asked by visitors, you can then answer this and publish that as an FAQ question.
All questions are related to products and the answers are displayed on the product's page. This is a great location for any questions, because this is where customers are most likely to have their questions. There are many big brands that take this similar approach like Amazon. So if you're trying to emulate Amazon with other functions, like their frequently bought together function, then this is a great little feature you should add on.
There are other benefits to this approach too. By continuously accepting, responding and publishing the answers to questions from your audience you can achieve higher rankings on SEO, and Google loves fresh content on pages.
You can also add manual FAQs if you so wish.
Product Questions and Answers Highlights:
Get your questions from your audience, so you know what they want to know.
Display FAQs on your product pages.
Improve SEO with fresh content.
Manually publish FAQs for your products.
FAQ & Accordions

This app allows you to create single and multiple FAQs in minutes. You can customize the design of your page, choosing from a wide selection of colors, font sizes, images and lots more to make the FAQ section fit your branding.
You can have different colors to represent the questions and answers. Finally, you can insert videos and images into your answers to make them more engaging with audiences.
There are two different FAQ styles you can have. An accordion style or a simple question and answer tabular form. The app is fully compatible with all devices and themes.
FAQ & Accordions Highlights:
There are two different styles for the final FAQ page.
FAQ page can be customized to better match your branding.
Add images and video to your FAQ answers.
Takes just minutes to develop your FAQ pages.
EasySlide Accordion tabs & FAQ
Add an FAQ page to your Shopify site with ease. You can add questions and answers directly into any page with the app and the software will transform that section into an accordion tab automatically.
The widget's look and feel can be easily changed to be more aligned to your brand's image. You can change the color of the background and the tab. You can also preview how the pages will look before publishing the changes to your site.
EasySlide Accordion tabs & FAQ Highlights:
Easy to install and use.
Customize the final look to match your brand's identity.
Preview how the page will look before publishing.
Powerful app that automates a lot of the process.
FAQ by POWr
Don't get bogged down answering the same questions over and over again with this app. POWr, offers you a great app that allows you to setup and display commonly asked questions and their answers on your website. This can include important details such as shipping, refund policies and more on a special help page to improve conversions and improve trust with audiences.
The app uses an accordion layout that makes it easier for users on your site to browse through the different questions on your site. When they find the question they want to ask, they expand the section to reveal the answer written by you. All answers can include text, links, images and videos to make them as detailed as you want. Adding videos and images can improve understanding, engagement and help with conversions.
If you have a lot of questions on your page, you can add a search bar. This can be used by visitors to find the question they want. And users can also upvote and downvote the questions and their answers. This can help you make improvements to your online support systems, so you can please more customers.
To ensure that you can maximize space on your page, you can add a half-width, this allows you more space to answer questions. You can also have text in any language.
FAQ by POWr Highlights:
Optimized for display on all devices and screen resolutions.
Visitors can upvote and downvote answers to help you improve customer resolution areas.
Customize FAQ area to make it more aligned with your brand.
Answers can include all kinds of media (text, images, video and links) to ensure accurate and engaging content.
Amaz FAQ & Accordion App

This app works perfectly on all devices, including mobiles. The app allows you to add an FAQ section to anywhere on your website. All you need to do is copy and paste the code into the correct section on your site. One of the key areas to display your FAQs is on your product pages, just like Amazon does, which is where this app gets its inspiration from.
You can create multiple FAQ categories and items. It is easy to create and manage through the backend of your Shopify store. You can also delete an FAQ if it is no longer applicable for your products.
When you setup your FAQ section, you can choose from many different design options. This allows you to create a design that is aligned to your brand. This can include colors and more on your page.
Amaz FAQ & Accordion App Highlights:
Save time for you and your customer service team by providing an area where common questions are answered.
Customize the look of the FAQ sections, so they match your brand.
Improve customer support and satisfaction.
Add the FAQ section to anywhere on your website, by copying the code and pasting it into the right place on your website.
FAQ Page by NDNAPPS

Create a responsive FAQ section for your Shopify store with this app. This app supports collapsing and expanding features when your visitors are viewing questions. The app allows for this feature even on mobile devices like tablets and mobiles.
You can enable your FAQ section on any page by embedding the code into the right area of the page. For instance, you might want to add your FAQ section on a collection's page or a product page. You can create multiple FAQ categories and items, so you can add only the relevant questions on the applicable areas.
When you create the questions, you can re-sort their ordering with an intuitive drag and drop interface. Visitors to your site can search the questions for the one they really want.
The answers for the question can be very detailed. You can add images and videos to them to make them more engaging. With the right questions on your FAQ page, you can increase conversions on your website, set user expectations and improve revenues on your site.
There is also another feature that allows your customers to ask questions that you can submit answers to. This can be a really good feature as sometimes you might not realise what customers want to know. You could even use this feature to start with, so you can build a comprehensive list of questions that your visitors actually want to know the answers to.
FAQ Page by NDNAPPS Highlights:
Optimized for all devices and screen resolutions, and you can still have images and videos on all answers.
Visitors can search for the question that they want answers for.
Visitors can submit questions if they can't find it on your website.
There is a free plan, but the premium version is much better.
Simple FAQ & Accordions Zooomy

The final result looks simple, but it is an effective design that allows you to create an impressive list of FAQs to help guide your customers and advise them. It is very simple to use this app, all you need to do is to select on the 'create FAQ' option and then type out the question and the answer. If you need to edit it later, you can do from a list of already published questions.
You can customize the accordions to get them to match your store's theme as well. And if you need help with your FAQ page, there are installing steps and video available from the developers that will display as soon as you've installed the app.
The great thing about this app is that there is no need to code and you can create unlimited questions with links, videos and images to make them more thorough, engaging and insightful.
Simple FAQ & Accordions Zooomy Highlights:
Optimized for mobile devices.
Create an unlimited number of questions and answers.
Use links, text, images and videos in your answers.
Easy to install and use.
Frequently Asked Questions

This app will allow you to add questions and their respective answers that can then be displayed on their own page for visitors to see. This will help visitors and customers understand more details about your products, brand and services.
If you have a lot of questions, you can assign categories to your questions. These can then be used by your visitors to find specific answers. All answers can be hidden with visitors collapsing them/expanding them as necessary.
You can also highlight the certain questions, like the most asked questions or ones which are most important for your service.
If there are any other questions that the customer has, there is a function that allows visitors to submit questions.
Frequently Asked Questions Highlights:
A free app that allows you to develop a comprehensive list of FAQs.
Customers can collapse and expand answers as necessary.
Visitors can ask questions if they can't find it.
Highlight important questions.
AZEXO Free Page Builder

This app is primarily a page builder that allows you to build any page you want with any theme; however, it can also be used to display FAQs for your products, brand and services.
For the page builder side, any pages created will be optimized for all devices. This means you can reduce your abandoned cart rate and bounce rates. The code from finished pages is clean and this allows your site to rank well on Google and load fast for customers.
Numerous pages can be designed with this app and you can insert more information than ever into your pages. For instance, you can add these elements from your product page into any other page: image, title, price, variant, quantity, image gallery, add-to-cart button and more. And with 110 elements, you've got the freedom and chance to build the perfect page for your brand.
Changes can be made to any website page including the home, about us, contact us and more. You can also build a very effective FAQ page that will generate trust with your audience.
AZEXO Free Page Builder Highlights:
Change themes so that your website's design will better reflect that of your brand.
There are more than 100 elements you can use to edit your page.
Build an FAQ page to answer most pre-sales questions and build trust with your audience.
Any of the pages that you create with this app will remain even when the app has been removed.
Top Qualities of Shopify FAQ Page Apps
Intuitive User Interface
An intuitive user interface is paramount for any Shopify FAQ app. It ensures that both store owners and customers can navigate through the FAQ section with ease.
For store owners, a user-friendly interface simplifies the process of creating, editing, and managing FAQs. Customers benefit from easy navigation, finding the information they seek quickly and efficiently.
Moreover, a clean and organized layout, with categorized questions and searchable options, enhances the user experience. It ensures that the FAQ section is not cluttered and information is accessible with minimal effort, leading to increased customer satisfaction and reduced bounce rates.
Customization and Brand Alignment
Customization features are essential to ensure that the FAQ section aligns with the brand's identity. The ability to customize the look, feel, and layout of the FAQs ensures consistency in design and aesthetics.
From fonts, and colors to the arrangement of questions, customization ensures that the FAQ section is a natural extension of the online store, offering a seamless visual experience to the visitors.
Brand alignment extends beyond aesthetics. It encompasses the tone, language, and content of the FAQs. A customized FAQ section that resonates with the brand's voice enhances trust and credibility, contributing to a positive brand perception.
Responsiveness and Mobile Optimization
In an era where mobile commerce is booming, responsiveness and mobile optimization are non-negotiable for FAQ apps. A mobile-optimized FAQ section ensures that content is accessible and legible across a variety of devices, including smartphones and tablets.
It adapts to different screen sizes, ensuring that the user experience is uncompromised, irrespective of the device used to access the store. Responsiveness extends to the loading speed and performance of the FAQ section on mobile devices.
Fast loading times and smooth navigation are crucial to keeping mobile users engaged, reducing bounce rates and ensuring that customers can find the information they need swiftly, leading to enhanced user satisfaction and increased conversions.
Enhancing Customer Experience with FAQs
Optimizing FAQs for User Engagement
Understanding the pivotal role of FAQs in enhancing customer experience is essential for every Shopify store owner. FAQs not only address common queries but also serve as a tool for customer engagement.
Incorporating AI-powered templates and self-service customer support can elevate the user experience. Automation in FAQs ensures that customers receive instant, accurate responses, reducing the response time and enhancing satisfaction.
Customization is another aspect that cannot be overlooked. A well-structured FAQ section, tailored to align with the brand's theme and aesthetics, not only looks appealing but also ensures readability. Incorporating visuals and multimedia elements in FAQs can make them more interactive and engaging for visitors.
SEO Benefits of FAQs
FAQs are not just about answering questions; they are a powerful SEO tool as well. Incorporating keywords and optimizing the content can enhance the store's visibility on search engines. The integration of Google Schema can make the FAQs appear in the "People Also Ask" section on Google, driving additional traffic to the store.
Moreover, multilingual FAQs ensure that the content resonates with a global audience, breaking the language barriers and making the store accessible to non-English speaking visitors. This inclusivity not only boosts traffic but also enhances the store's reputation globally.
Implementing Effective FAQ Strategies
Choosing the Right FAQ App
Selecting the right FAQ app is crucial, considering the diversity in features and functionalities offered by different apps. While some apps focus on customization and aesthetics, others are geared towards automation and AI integration.
Assessing the store's specific needs and customer demographics can aid in choosing an app that aligns with the business goals and enhances customer satisfaction.
Moreover, the ease of use and integration capabilities of the app should be considered. An intuitive interface ensures that the store owners can easily manage and update the FAQs, while seamless integration with other apps enhances functionality and user experience.
Positioning FAQs for Maximum Impact
The placement of FAQs in the store plays a significant role in their effectiveness. Incorporating FAQs on product pages can address specific product-related queries, reducing indecision and enhancing the conversion rate. A centralized FAQ page can serve as a comprehensive resource for visitors looking for detailed information.
Furthermore, integrating FAQs on contact pages can provide instant answers, reducing the need for customers to reach out for support. This strategic placement not only enhances customer experience but also reduces the load on customer support, making the process efficient and streamlined.
Conclusion: Top 10 Shopify FAQ Page Apps
Visitors and potential customers will always have potential questions for you and your brand. The problem is, that most of them will have the same questions. This can be very time-consuming for you and your customer service team.
Therefore, it is best if you use a Shopify FAQ page app to list commonly asked questions and the answers. There are lots of potential apps for this, which one you use will depend on your needs. Which of the ones we list will you choose?
FAQs
How do FAQ apps impact the loading speed and overall performance of my Shopify store?

FAQ apps can be optimized to ensure minimal impact on your Shopify store's loading speed and performance. Choose well-coded apps that are regularly updated for optimal efficiency.

How do I choose the right Shopify FAQ app for my online store?

Choosing the right Shopify FAQ app depends on your store's specific needs and customer queries. Evaluate features, customization options, and user reviews to find a suitable solution.

How can a Shopify FAQ page app improve the overall user experience on my online store?

A well-implemented FAQ page app streamlines user experience with instant answers, reducing support inquiries. It also boosts SEO and aligns with brand identity for a seamless user journey.
Avi Klein
Vast experience in the online world. Shopify Expert, SEO expert, Web developer and consultant to several online companies. Read more about
our approach
to reviewing themes and apps.