How To Add FAQ To Shopify
Last modified: November 10, 2023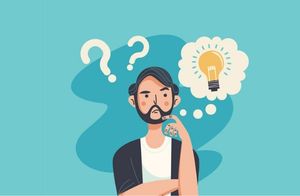 An FAQ on your website can be an excellent resource customers can use. They can find out all sorts of information from how you operate shipping to how they can collect refunds on your store. Adding an FAQ is really simple. You can create one manually or by using one of the numerous apps available through the Shopify app store.
Key Takeaways
1
You can create an FAQ page manually on Shopify or using FAQ apps offering various templates and styles.
2
FAQ pages can encompass overall business information or be product-specific.
3
A well-structured FAQ page can guide customers through their purchasing journey and encourage sales.
Recommended: 10 Best Shopify FAQ Page Apps – [2023]
#
Name
Image

Get a Free Custom Shopify Store
1

Widgetic (FAQ Accordion)

2

Product Questions and Answers

3

FAQ & Accordions

4

EasySlide Accordion tabs & FAQ

5

FAQ by POWr

6

Amaz FAQ & Accordion App

7

FAQ Page by NDNAPPS

8

Simple FAQ & Accordions Zooomy

9

Frequently Asked Questions

10

AZEXO Free Page Builder

Show More
Creating A Manual FAQ Page On Shopify
The first way to create an FAQ page on Shopify is to create a page and then write the questions with the answers on the page. You can use headers as the questions and normal paragraph text. This is a simple solution that requires no additional coding elements or work on your part.
However, it can be very tiresome for the customer to have to search for the right question and answer. If you have numerous questions on the page, this page could be rather big and you would either need to create numerous FAQ pages for different topics. And this could make it harder for customers to find the information they want.
You've got to make it easier for your customers. Otherwise they will abandon your site and you could lose the conversion.
Create An FAQ Page Using An App
Luckily, there are lots of FAQ page apps available on Shopify that can help you out. All you have to do is to decide what type of FAQ you want. For instance, you could have an FAQ page that encompasses all the information about your business. This could help you deliver information about returns, refunds, delivery, more about your business, etc..
Or you could want to have an FAQ on each of your products. This could give details about the product itself and the process to buy the product.
There are apps for each one of these options. There are also lots of options that can offer you the best of both, with dedicated FAQ pages and FAQs on product pages. In addition, you can have FAQs that are created in the app that are pushed across product FAQs and FAQs that are shown only on specific products.
The advantage of apps is that they can also offer an accordion appearance. This is where the question is displayed and clicking on it opens the answer underneath. This allows lots of questions to be shared within a smaller space of time and the customer can quickly find the question they have and find the answer.
These are the top Shopify apps that we recommend:
FAQ Page & Accordion – With 12 templates for FAQ questions, accordion style and a free plan available, this app is really good for new and established businesses. FAQs can also be added to your product pages, among many others.
Product Questions and Answers – Creates FAQs on your products that are specific to those questions. Great when you have complex products that people might have numerous questions about. Good examples would be gadget or electronic products that can often have specs on them.
Accordion FAQ – Creates an attractive looking FAQ on your website with an accordion style.
Enhancing Your Shopify FAQ Page
Understanding the Value of FAQs
FAQ pages are essential for customer service, providing easy access to common inquiries while improving website visibility through organic search traffic.
They enhance user experience and build brand trust by addressing common concerns, while also serve as self-service hubs for customers to find answers conveniently.
FAQ pages guide customers through the purchase process and reducing online shopping anxiety, ultimately encouraging them to make a purchase.
Strategies for FAQ Optimization
To create an effective FAQ page, begin by collecting common customer questions and categorize them for easy navigation. Use a search function for more information.
Write clear, concise answers that maintain a conversational tone, addressing potential concerns and subtly highlighting your brand's strengths.
Design the FAQ page for user-friendliness by featuring popular questions at the top and including a search bar for extensive FAQs.
Ensure easy accessibility across your website to provide support where it's needed most.
SEO and Visibility for Your FAQ Page
Leverage FAQ sections for SEO by creating dedicated pages for each answer to cover various search terms, making them more appealing to search engines.
Integrate your FAQ into product pages to alleviate purchasing concerns and aid customers in product selection.
Keep your FAQ page up-to-date to address new customer queries, ensuring your content remains relevant and authoritative, enhancing your site's overall helpfulness.
Building a Better FAQ Experience
FAQ Page Design and Layout
When designing your FAQ page, prioritize ease of use by featuring the most common questions at the top and using subcategories for organization.
Including a search bar helps users find information quickly. For extensive knowledge bases, consider a persistent live support option for additional assistance.
Shopify store owners can enhance their FAQ sections with various apps, offering features like accordion layouts, customizable icons, and interactivity to improve the user experience.
Content Quality and Brand Voice
Ensure your FAQ embodies your brand's voice and upholds content quality standards, addressing common queries to reinforce your brand identity and values.
Add humor or a conversational tone when suitable to engage users while maintaining clarity and helpfulness.
Conclude each answer with a call to action, directing visitors to other site sections to answer their questions and guide them deeper into your sales funnel.
FAQ Page Visibility and SEO
Increase FAQ page visibility by prominently placing it in your website's header, footer, or product pages to ensure accessibility when customers have questions.
Optimize it for search engines with relevant keywords and structured content to attract users seeking industry or product-related information.
Regularly update and integrate your FAQ page into your site to make it a valuable resource for new and returning customers.
Conclusion: How To Add FAQ To Shopify
An FAQ is a great way to avoid barriers to purchase on your store. Create an FAQ on your site, which can be placed on products or on its own page using the methods above to help customers make important purchasing decisions.
FAQs
Can I customize the design of my Shopify FAQ page?

Yes. You can utilize CSS and HTML to tailor the design. Many FAQ apps also offer design customization options, including color schemes and font choices, to enhance brand consistency.

Can I add videos to my Shopify FAQ page?

Yes, you can add videos to provide visual answers to your FAQ page. Embedding tutorial or product videos can enhance understanding and improve the customer experience on your site.

Can I link to my FAQ page from product pages?

Yes, it's a best practice to link FAQ page to product pages, as it instantly answer product-specific questions. This resolves uncertainties during the shopping process and can lead to increased conversions.
Avi Klein
Vast experience in the online world. Shopify Expert, SEO expert, Web developer and consultant to several online companies. Read more about
our approach
to reviewing themes and apps.