How To Add FAQ To Shopify
Last modified: May 30, 2022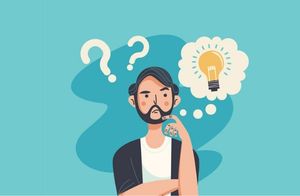 An FAQ on your website can be an excellent resource customers can use. They can find out all sorts of information from how you operate shipping to how they can collect refunds on your store. Adding an FAQ is really simple. You can create one manually or by using one of the numerous apps available through the Shopify app store.
Creating A Manual FAQ Page On Shopify
The first way to create an FAQ page on Shopify is to create a page and then write the questions with the answers on the page. You can use headers as the questions and normal paragraph text. This is a simple solution that requires no additional coding elements or work on your part.
However, it can be very tiresome for the customer to have to search for the right question and answer. If you have numerous questions on the page, this page could be rather big and you would either need to create numerous FAQ pages for different topics. And this could make it harder for customers to find the information they want.
You've got to make it easier for your customers. Otherwise they will abandon your site and you could lose the conversion.
Create An FAQ Page Using An App
Luckily, there are lots of FAQ page apps available on Shopify that can help you out. All you have to do is to decide what type of FAQ you want. For instance, you could have an FAQ page that encompasses all the information about your business. This could help you deliver information about returns, refunds, delivery, more about your business, etc..
Or you could want to have an FAQ on each of your products. This could give details about the product itself and the process to buy the product.
There are apps for each one of these options. There are also lots of options that can offer you the best of both, with dedicated FAQ pages and FAQs on product pages. In addition, you can have FAQs that are created in the app that are pushed across product FAQs and FAQs that are shown only on specific products.
The advantage of apps is that they can also offer an accordion appearance. This is where the question is displayed and clicking on it opens the answer underneath. This allows lots of questions to be shared within a smaller space of time and the customer can quickly find the question they have and find the answer.
These are the top Shopify apps that we recommend:
FAQ Page & Accordion – With 12 templates for FAQ questions, accordion style and a free plan available, this app is really good for new and established businesses. FAQs can also be added to your product pages, among many others.
Product Questions and Answers – Creates FAQs on your products that are specific to those questions. Great when you have complex products that people might have numerous questions about. Good examples would be gadget or electronic products that can often have specs on them.
Accordion FAQ – Creates an attractive looking FAQ on your website with an accordion style.
Final Word: How To Add FAQ To Shopify
An FAQ is a great way to avoid barriers to purchase on your store. Create an FAQ on your site, which can be placed on products or on its own page using the methods above to help customers make important purchasing decisions.
Avi Klein
Vast experience in the online world. SEO expert, Web developer and consultant to several online companies.
Read more...
. Read more about
our approach
to reviewing themes and plugins.