The Best Activewear Print on Demand Products to Sell on Shopify
Last modified: September 20, 2023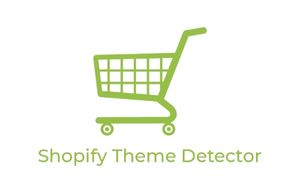 When it comes to selling activewear print on demand products on Shopify, it can be challenging to know what to list. There are several products that you can sell on your website, but which ones are going to be the best for you to sell? Here is a list of some of the top options for you to sell.
Recommended: 14 Best Shopify Print On Demand (POD) Apps – [2023]
#
Name
Image

Get a Free Custom Shopify Store
1

Printful

2

Printify

3

SPOD

4

CustomCat

5

teelaunch

6

JetPrint

7

AOP+ Easy Print on Demand

8

T-Pop

9

Two Fifteen

10

WC Fulfillment

11

Factory4me

12

Pixels

13

Riverr

14

Print Partners

Show More
Leggings
Leggings are one of the top-selling clothing items that are available on a print on demand business. Many brands that are on the print on demand apps have customizable leggings.
In 2019, the market value of leggings was nearly $30 billion across the world. The market is expected to be worth about $45 billion by 2026.
Tank Tops
Tank tops are a very in-demand product that can be sold across the world. You can add lots of different designs that can be very attractive to different audiences. Tank tops can also have several different base colors, making them a versatile product to have on your store.
Tank tops can also be sold in bundles. Bundles are a great way to increase the average order value on your store and encourage more sales with discounts based on quantities within orders.
Joggers
For those who love to run, they like to have something comfortable on that can keep them warm during colder weather. Joggers are a great activewear product. But at the same time, joggers can also be a casual wear item.
Joggers can come with many designs, with some subtle and some others less so. It is truly up to your imagination. At the same time, you can cross-sell joggers with other products like tank tops and polo shirts.
Shorts
Shorts are a great sportswear item. They can be bought by those who are looking for exercise clothing or teams looking for their kit. Shorts are so versatile with designs and colors that you can list lots of them on your website with ease.
Shorts can also be packaged in bundles with lots of other products. Not even necessarily clothing. It can even be an umbrella for example.
Baseball Cap
Baseball caps are a great item that can be sold to those looking for something to wear while exercising in hot weather. You can design items so they can be matched to other products such as leggings and joggers.
Baseball caps can be a nice item that can be added to a store to act as an impulse purchase. Impulse purchases help you to build a better average order value on your website.
Final Word: The Best Activewear Print on Demand Products to Sell on Shopify
Above are some of the best activewear print on demand products that you can sell on Shopify. You can build a whole store with your activewear and with the best marketing tactics, you can earn a good living from your Shopify store.
Avi Klein
Vast experience in the online world. SEO expert, Web developer and consultant to several online companies.
Read more...
. Read more about
our approach
to reviewing themes and plugins.