What Does Omnichannel Mean in Retail?
Last modified: March 6, 2022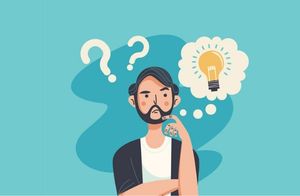 What does Omnichannel mean in retail? It is a tough question that is often asked and not very well understood by lots of different eCommerce stores. Some stores believe it is a marketing strategy that should only be used by the largest of brands because they have 'more complex' selling environments. However, this is far from the truth. Even the smallest of brands with just a few products can benefit and should be using omnichannel marketing within their business.
In this article, we look at what omnichannel marketing looks like in retail and how it can be beneficial.
What Does Omnichannel Mean in Retail?
Omnichannel in retail discusses the communications channels that are used throughout the purchasing journey of the customer. From their first communication as a prospective buyer to the post-sales conversations, omnichannel deals with the streamlined and efficient communications that help you build a consistent experience for your customers.
Omnichannel is not the same as multichannel that is more aligned to the needs of producing more content across various channels that leads to the conversion and where that conversion is made. Instead, omnichannel looks at how the customer's experience is improved through those interactions and how the journey can help the end result of a conversion and a happy customer.
For instance, omnichannel will look at how the customer has spoken to a sales representative on Facebook or email and this can be connected to future conversations on email or telephone. If these conversations are connected, then those speaking to the customer can help them move towards the right products and offers based on their buying or browsing behaviors.
How Does Omnichannel Help Businesses?
There are many different ways that omnichannel marketing can support the small and large business that deploys it. First, omnichannel marketing, when using apps like Omnisend, can help you to build a more consistent and fluid conversation with your audience. The more streamlined and effective the communications are the less confused your audience will be.
In addition, omnichannel allows you to move the customer on from one point of the purchasing path to the next part of the process. This can be very important. Without omnichannel, you run the risk of leaving the customer at a certain point of the sales path because you don't know where to direct them to next.
Another benefit is the increase in revenues that it can help. Research has shown that those brands that deploy omnichannel marketing can often find that they have an increase of 9.5% in their revenues. This is based on higher levels of conversion and more return customers. And because they are getting more customers to return, profit levels can also increase as returning customers are cheaper to convert.
Finally, another benefit is the alignment of all marketing channels to a single brand voice. This is important because confusion and unaligned brand voices can often deter customers and this can harm your website's success. Without omnichannel support, your brand voice is going to be disjointed.
Final Word: What Does Omnichannel Mean in Retail?
Above is an explanation for 'what does omnichannel mean in retail?' You can use this to help you build a brand that will convert better and earn more revenue. In turn, you can reduce costs and improve customer experiences for a better business in the future.
Avi Klein
Vast experience in the online world. SEO expert, Web developer and consultant to several online companies.
Read more...
. Read more about
our approach
to reviewing themes and plugins.