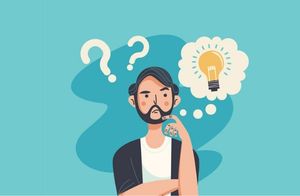 Top Tips for an Omnichannel Strategy
Last modified: March 7, 2022
An omnichannel strategy is one of the most important activities that enables your brand to boost revenues and improve customer service. However, there are best practices that aren't always followed when it comes to developing an omnichannel strategy. So in this article, we take you beyond answering what is an omnichannel strategy and getting you to implement it successfully.
Recommended: Top 10 Shopify FAQ Page Apps – 2023
| # | Name | Image | |
| --- | --- | --- | --- |
| | Shopify | | More Info |
| 1 | AZEXO Free Page Builder | | More Info |
| 2 | Frequently Asked Questions | | More Info |
| 3 | Widgetic (FAQ Accordion) | | More Info |
| 4 | Simple FAQ & Accordions Zooomy | | More Info |
| 5 | Product Questions and Answers | | More Info |
| 6 | FAQ & Accordions | | More Info |
| 7 | EasySlide Accordion tabs & FAQ | | More Info |
| 8 | Amaz FAQ & Accordion App | | More Info |
| 9 | FAQ by POWr | | More Info |
| 10 | FAQ Page by NDNAPPS | | More Info |
Tip 1 – Understand your Customers
The first thing that you need to do is to understand your customers. If you don't know what your customer's needs or wants are, then you're going to struggle to find the messages that you need to make your customers happier. One of the ways that you can understand your customers is whether customers prefer email, social media, telephone or another method of communication. You might need to shift your focus to another method of communication to align with your customers.
Tip Two – Improve Response Time
Most customers want quick responses. We're past the days where you could wait days to reply. Customers want contact almost immediately and while this can be an impractical ask for some small businesses, you should be replying to your audience within a few hours. This does mean that you need to be checking your incoming messages regularly throughout the day, not just at the beginning and end or just once a day.
Tip Three – Reduce Enquiries with Automation
There are also ways that you can improve the omnichannel strategy by utilizing automation within your customer service. Chatbot services are one way to do this with some of the options that are available helping to resolve about 50-60% of all incoming inquiries without your customer service team (or you) from talking to the customer. Another option is to use an FAQ app to help you build a help center that can respond to many of the queries that the customer has.
Tip Four – Keep Records
The next omnichannel strategy tip may seem obvious. Omnichannel means you're looking at the communications across channels for the goal of making an endpoint the conversion. However, so many brands ignore cross-platform communications and don't keep the records. This is counterproductive and can slow down the purchasing journey for your customer.
Tip Five – Be Mobile Friendly
Another core tip is to ensure that you're moving with the times. One key feature here is that you're using mobile devices. A lot of customers now use their mobiles for at least some part of the shopping journey. You need to embrace this or you can lose about 50% of your customers very quickly.
Tip Six – Training
It is always important to continue training. Whether it is just you or your contact centre staff or just a small office team, look for ways that you can improve customer service skills. This can be done in-house or you can hire an expert.
Final Word: Top Tips for an Omnichannel Strategy
Move beyond the concept of what is omnichannel strategy learning and start to utilise it properly in your brand. Using the right app on Shopify, like Omnisend can help you, but you still have to employ the right tactics to make it work for your business.
Offers & Promos