Can You Make Money Dropshipping With Shopify?
Last modified: March 19, 2023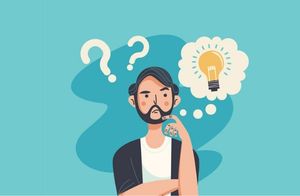 Dropshipping with Shopify is a very popular way to earn money online. It is the process where the manufacturer (or wholesaler) ships the products for you and then charges you for the products' cost. All the sending and the selling is done through your branding and customers deal with you directly and not the manufacturer/wholesaler.
There are many benefits of this. It can help you reduce costs through not having any storage needs. It saves you time from sourcing products/materials and having to make any products. At the same time you can concentrate on marketing, make your business more viable by attracting a greater audience.
However, the question is always there: can you make money dropshipping with Shopify?
Recommended: 24 Best Shopify Dropshipping Apps [Sep, 2023]
#
Name
Image

Get a Free Custom Shopify Store
1

AutoDS

2

Spocket-World Wide Suppliers

3

Syncee - Global Dropshipping

4

Printful-Sell Printed and Embroidered Items

5

Sup Dropshipping

6

DSers-AliExpress Dropshipping

7

Zendrop - Dropshipping & POD

8

Dropshipman: Dropshipping & POD

9

AO - AliExpress Dropshipping by FireApps

10

Trendsi - Fashion Dropshipping

11

CJdropshipping

12

DropCommerce

13

Modalyst-Sell Brand Name Products

14

Ali Orders-Fulfill Orders Easily

15

Blanka - Private Label Beauty

16

Dropified-Automate Your Dropshipping Business

17

ProductPro

18

Spreadr App

19

Importify

20

Inventory Source

21

Roxie

22

Fulfillbot: Dropshipping Agent

23

KakaClo

24

Oberlo-Get the Best Produtcts for Your Site

Show More
Where Dropshippers Fail
The biggest problem with many business owners who decide that they're going to dropship is that they forget indirect costs. These are things like the website costs, the cost of Shopify apps and marketing costs. This is because with dropshipping the cost of the product is nicely wrapped into one single amount set by the manufacturer/wholesaler.
That means that when dropshippers try to create a business, they look at making a profit on the products not on the business as a whole by forgetting the indirect costs. This can lead to small or no profits at all.
This is avoidable however.
How To Make A Profit Dropshipping
There are two elements to a product that you must ensure are present for a product to be sold via dropshipping: a good profit margin and demand. Without these two, you won't make money via dropshipping. So, what do we mean by these two elements?
Demand
This is where there is a significant demand for a product that you can expect customers to buy the product in quantity. You're talking about one or two sales per day, ideally, but at least a three or four a week. Using AliExpress and Oberlo, you can see the demand for products by the number of the products sold. Those with higher numbers show that there is a demand for a product.
Something that helps with demand is offering customer reviews for the product. This can be found on AliExpress and you can import their reviews into your website to build customer confidence and trust into your store.
Good Profit Margin
This is the more challenging element when it comes to your dropshipping business. You should look at selling products that you can generate a profit margin of about 40-50% on. For instance, if a wholesaler sells the product for $5, you should sell for between $9 and $10. This gives you enough profit on the sale to cover other costs across your website. Anything less than 40% and profit margins need to have a very high demand to make a decent profit.
Of course you can always adjust these levels to suit your business. For instance, you can improve demand through adjusting pricing, but that could affect your profit margins. But you might find you get more profit overall through a slight adjustment.
Final Word: Can You Make Money Dropshipping With Shopify?
Yes you can make money dropshipping with Shopify. However, you need to make sure that your products have a high enough demand and a decent profit margin. Without these, you could set to lose out on your dropshipping business, but with them, you can make a decent business.
Avi Klein
Vast experience in the online world. SEO expert, Web developer and consultant to several online companies.
Read more...
. Read more about
our approach
to reviewing themes and plugins.