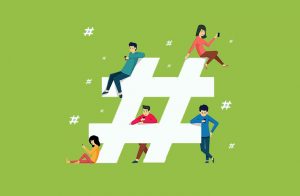 The 13 Best Shopify Instagram Apps
Last modified: November 30, 2021
Instagram is one of the biggest social media channels on the internet. It has approximately one billion monthly users who share over 95 million posts per day. The country with the highest use is the USA, which has more than 12% of the active users. India has the second largest user group with more than 71 million active users.
It should also be noted, that 60% of Instagram users log in every single day. This is the second highest engagement rate, behind Facebook who own Instagram. Instagram is well known for its high number of influencers who help sell everything from cars to clothes. Brands can also take an active part in selling their products through Shopify. ASOS, Disney and Marvel have all shown how Instagram can help your brand sell.
Using Shopify Instagram Apps On Your Store
Social media is a great way to market your products on the internet. However, it is always time consuming if you don't do it right. Therefore, you need to look at ways to make sharing content on your Instagram feed easier and quicker. This is where Shopify Instagram apps can help. These useful little additions to your site can help you promote products and other elements on your shop without having to log into your Instagram account.
This can make it quicker and more enjoyable to use the social media channel. In addition, the best Shopify Instagram apps allow you to remarket to those who have already connected with your store.
So, what are the best Shopify Instagram Apps for your store?
#
Name
Image
Shopify

More Info

1

Covet.Pics

More Info

2

Social Media Stream

More Info

3

Socialwidget

More Info

4

Instafeed

More Info

5

Instagram Feed + TikTok Videos by Tagembed

More Info

6

Growave

More Info

7

Shoppable Instagram Feed

More Info

8

Showcase

More Info

9

Gleam

More Info

10

Snapppt

More Info

11

InstaShow

More Info

12

FourSixty

More Info

13

Flightplan

More Info

Show More
Filter between free and paid
Covet.Pics

If you're selling products, then covet.pics is one of the Shopify Instagram apps that you must consider installing on your store. It has a lot of powerful features to help you create galleries that offer audiences the product and lifestyle photography and imagery they demand so much on Instagram.
One of the reasons why people abandon carts is that the process to buy takes too long. However, Covet.pics reduces this by offering audiences the chance to buy inside the gallery that attracted them to the product in the first place. If there are variants to the product, like clothing sizes, the 'buy' button will display these to the customer as well.
Another great benefit of this product is that users who want to showcase your products on their Instagram feeds, can also connect their images to your store. This can help you sell more as it improves social proof of how good your product is. This is also a great way to run photo contests that improve engagement rates on Instagram and help sales further.
Finally, you don't have to rely on the images connected to your products. You can upload your own images manually to continually fill your Instagram feed with interesting and exciting images.
Covet.pics Highlights:
You can have numerous product-specific galleries that can be automatically generated by simply tagging the product.
Great support for the app.
There is a free, limited functionality, of this app. However, for the best results it pays to use one of the premium versions. You can also get a 30 day free trial.
Some great features like A/B testing galleries to see what audiences prefer when it comes to your products on Instagram.
Social Media Stream

While not strictly an Instagram app, Social Media Stream is able to integrate with the social media network and your account as well as several others including Facebook, Twitter, Instagram, YouTube, Pinterest and Tumblr into one social widget. This is also not an app that will allow you to create or share Instagram content, but merely showcase it on your Shopify store.
This might seem limited, but by connecting your social media account streams to your website and showcasing them, you can demonstrate that you are active and increase followers on your social media channels.
The Instagram settings for this app allow you to showcase content from a user or a hashtag. Therefore, you can customize the look depending on whether you want to showcase all your content or just a subsection of your content. However, be warned, if you use a hashtag, that if anyone else notices this, they can use your hashtag on their Instagram accounts to display their content on your website. If a competitor did this, you might lose traffic.
Social Media Stream Highlights:
A free plan is available, however for best use it is better to have one of the premium apps.
The feed on your site is refreshed every day (on free plan) or every 15 minutes (paid subscription).
Fully mobile supportive so your feed will look good on whatever device your audience is browsing your website on.
Can use with more than Instagram. The free plan allows you two streams on your Shopify Store.
Socialwidget
Socialwidget offers shoppable feed solutions to grow more sales online. You can drive social proof and add stunning feeds from both Instagram and TikTok as shoppable widgets onto your Shopify store. More importantly, Socialwidget lets you easily create, customize, translate, and embed Instagram feeds and TikTok video feeds anywhere on your pages without any coding.
What makes it a good fit?
Socialwidget brings stunning templates for merchants to display high-converting shoppable Instagram & TikTok widgets on their Shopify stores. Everything is customized and managed in one place to fit your store's themes and responsive to both desktop & mobile screens with no technical bugs or glitches.
Socialwidget Highlights:
Group Instagram photos/videos/carousels or TikTok videos into widgets and embed them on the website, even on product detail pages. 

Add product tags to your Instagram & TikTok media to make them shoppable. 

Embed Instagram Stories widget onto your website as 'highlight'.

Instagram & TikTok made-to-use creative widget templates.

Sort media sources from other Instagram accounts and hashtags.

Automatically translate your widget's language with one click.

User-friendly dashboard, suitable for merchants of any technical background.
Pricing Plans
Free Plan Available | Paid Plan Starts at $9.90 to $49.90 per month
Instafeed
This is a low cost Shopify Instagram app that claims to be compatible with all themes and devices. Therefore, you can be sure that your audience will see your content exactly how you want it to be viewed. This is in part thanks to the automatic adjustment the app does to images and posts to compensate for different screens. The app also supports videos that you host on your website and allows you to share them across Instagram.
When you update to the Instafeed Pro, you can add product tags to your posts. This makes your Instagram feed an extension of your store that people can click upon and be taken directly to your store to purchase the product.
On your website, your Instagram stream will look beautiful. When someone likes the look of some content, then they can select that post to have a closer look. The App allows you to determine whether this takes the visitor to Instagram, or just view the post in a popup window. In the Pro version you can also limit the posts displayed in that stream so they are filtered by numerous hashtags.
To build social proof, you can also display the number of likes and comments on your posts. If you get a lot of interaction, this can really help you boost your social proofing and attract more people to follow you.
Instafeed Highlights:
Customizable ways that your audience can interact with your Instagram feed.
Turn your Instagram content into part of your shopping experience with product tags that allow customers to buy on the social media network.
A free plan is available, but the pro version is very reasonably priced as well.
Customize what your feed contains with hashtag filters.
Instagram Feed + TikTok Videos by Tagembed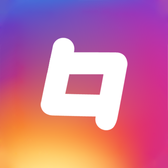 In this highly competitive Shopify platform, if you are looking for the simplest way to enhance your store visuals, then Tagembed's Instagram Feed + TikTok video is an app for you to take a look at. You can easily find it on the Shopify app store and start with your free account. In addition, it provides a wide range of content for your Shopify store as you can add feeds from 15+ social media platforms, including Facebook, Instagram, TikTok, Twitter,YouTube, Vimeo, Pinterest, Slack, etc.. 
It helps you collect the feed from all social media platforms from your desired source and displays them beautifully on your Shopify website. 
Talking about enhancing the beauty of the website, the app allows users to personalize their embedded feed by changing its font size, font style, theme background, CTA and more through customization features.
While you cannot control people from posting their content on social media websites, with the moderation feature, you can monitor your feed on the website and filter out all irrelevant and spam content from it. 
Using this tool is extremely easy, so even if you don't have any coding skill or knowledge, you can still operate this app like a pro. It is coding-free and does not require any developer or specialist.
Instagram Feed + TikTok Videos plugin highlights
Responsive Feeds – It doesn't matter if your visitor is using PC, mobile or tablet. The feed adjusts itself with the screen type and enhances visitors' browsing experience.




Regular updates – There is no need to refresh the feed manually, it displays the content on your website as soon as it uploads on the social media space.




Cost-effective – With a free forever plan, it is affordable in all marketing budgets.

Support – The quick and active assistance helps you to overcome any difficulty with the app.
Growave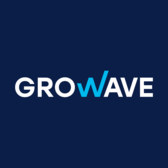 Growave is the all-in-one Shopify marketing platform that empowers your store with Product Reviews, Wishlists, Rewards and Loyalty programs, Referrals, Social Login, and Instagram Galleries.
Turn your Instagram content and user generated content into shoppable galleries and allow your customers to shop directly from the posts.
Drive inspiration
Showcase stunning shoppable Instagram & UGC galleries across your site to increase product discovery, drive inspiration, and boost sales. Embed shoppable galleries on your homepage, product and dedicated pages, or anywhere else you'd like.
Every photo sells
Tag products on your photos and let your customers shop what they see. Use the power of user generated content to boost credibility and increase sales.
It's all about visuals
Beautiful and clean shoppable galleries. Just as it is supposed to be.
Customize to match your brand colors and fonts
Choose the most appealing layouts (slideshows, grid, listing, and masonry)
Embed anywhere to make more sales
Moderate & curate
Growave gives you full control over the content in your galleries. Publish curated photos and prevent brand damaging.
Multiple galleries
Create shoppable galleries for each product or collection, and display them anywhere on your Shopify site.
Tag multiple products and links
Tag as many products as you want on your photos and add links to any webpage.
Analyze Engagement
See which photos drive engagement, and which photos drive conversion.
Product page galleries
Inspire your customers with product specific Instagram galleries on your product detail pages.
Customize look & feel
Customize every piece of your Instagram & UGC galleries for your aesthetics.
Growave Highlights:
Rewards and Loyalty
Reviews
Wishlists
Instagram galleries
Automated emails
Social login
Shoppable Instagram Feed
Shoppable Instagram Feed is a simple but useful app allowing you to integrate your Instagram feed on any page of your Shopify store at ease. Via product tags feature, you can tag your product to Instagram posts so that customers can shop directly without having to go to the product page. It creates a professional, seamless shopping experience for your customers on your website.
Besides, you can simply customize your beautiful Instagram feed with many design options. Editing the feed layout, hover effect, font size, text color, and much more is quite simple and requires no technical knowledge. With quick loading time and auto-fit all screen sizes , your Instagram feed will look good on both desktop and mobile devices.
An advanced feature of this app is tracking Instagram feed performance. You can capture customer interests through statistics about traffic number, what products are viewed most, how long they spend on Instagram feed, etc. Understanding customer interests is vital to serve them better and win more sales.
Shoppable Instagram Feed Highlights:
Display your Instagram feed anywhere on your Shopify store
Make your Instagram shoppable by product tags feature
Easily stylish your Instagram feed with various design options
Easy to use, free pricing plan available and 7-day free trial for more advanced plans
Constant updating feed, analytics report and dedicated live chat support
Showcase
With Showcase you can turn your Instagram content and content generated by users into some of the best shoppable galleries on the social media platform for your store. This allows users to quickly see and buy products from your Instagram feeds. The app allows you to tag products contained within video and photo Instagram posts to create a gallery that users can use to shop from.
This technique is said to improve revenue per visit, get better conversion rates on stores and decrease bounce and exit rates.
The customer generated content is a big seller for this app. Having highly engaged audiences who share everything related to your product allows you to increase your brand's social proof. This helps to improve store revenues and bring new customers to your brand.
In addition, Showcase has customisable functionality that can really help you to blend the app into your store's brand. This helps you to create a store that doesn't look like a hotchpotch of different tools and is instead one streamlined website with a single, unifying purpose and goal.
Finally, one of the best functions for this app is that you can hand-pick your content, to prevent negative content entering your stream, or you can automate to save you time allowing you to do the job you love doing: servicing your customers.
Showcase Highlights:
Manage this app on the go with the free mobile app that comes with this Shopify one.
A free 14-day trial that can help you see whether Showcase is really the Shopify Instagram app for you.
Customisation so you can match the design of the app to your preferred colours, layout and even language.
Put user-generated content into focus and prove why your products should be bought by website visitors.
Gleam

Gleam is the perfect Instagram app for those looking to run a competition through Instagram and on your website. All you have to do is set up your competition and then integrate it into your Shopify page/theme. The drag and drop interface makes it simple to do.
The benefits of Gleam are enormous, with aspects such as MailChimp, ConverKit and more email marketing software integrations and more than one way to allow your audience to enter the competition (Facebook, Twitter, etc.).
You can also get customers to participate in a photo contests, which are a great way to get people to interact with your Instagram account.
Gleam Highlights:
Integrates with other 30 email marketing software providers to help you grow your email marketing list.
Can host photo competitions that help to grow brand awareness and increase sales.
Can link to more than just Instagram with Facebook, Twitter and others included.
Drag and drop interface makes it easy to use and customize for your own brand.
Snapppt

This is one of the best free Shopify Instagram apps available on the market. It helps you to embed shoppable galleries and user generated content directly into your store, product page, and more, so your visitors can see a product they like and buy it quickly. With such an easy to use installation process, you can literally be selling with your Instagram account within minutes of downloading the app.
Another bonus of Snapppt is that it is an approved Instagram App, so you know it has quality coding and development team behind it. Despite being free, it is powerful and can help you generate additional sticking power on your store as well as additional revenue.
The challenge with this app is that it is limited in terms of the number of accounts you can link to. You are also limited on hosting competitions or other high-end marketing options.
However, reporting is brilliant. Customers who have clicked on an Instagram image are tracked right through to the purchase, so you can see which images on your feed are performing best. This can help you to copy the style of high performing images and make more profitable use of your Instagram account.
Snappt Highlights:
A free app that helps you sell through Instagram galleries.
Superior tracking so you can see which images are performing well.
An Instagram approved App.
Is known to be used by many top brands.
InstaShow

InstaShow is the perfect Instagram app for your Shopify store if you're not technically competent. It has a free installation service that gets the developers to install the app into your store and get it working for you.
Once installed, you can collect content for your Instagram gallery from many different sources including: usernames, tags, URLs for images. You can set images to be collected by multiple aspects like multiple-usernames or a combination of the settings. This allows you to completely customize your galleries so they are perfect for the page you're installing them on.
You can also customize the gallery in terms of height, width, gutter and determine the number of grid columns and rows. No matter what you have designed your gallery size to be, the images displayed will be automatically adjusted so they are the perfect fit for your area.
There are 12 ready-to-use color schemes on this app and you can install pop-up elements and other cool features to make your content standout.
InstaShow Highlights:
App supports 24 languages.
Adjustable feed title so you can ensure people know what the feed is specifically showing.
Adjustable cache time.
Free installation if you're not technically astute.
FourSixty
This is one big Shopify Instagram app that is trusted by lots of large brands across the world. It makes your Instagram content shoppable and can really help you grow. There are so many features on this app, that it is hard to imagine you would need another app for your Instagram content. For one thing, you can collect user generated content via mentions or hashtags, so you can always see what is being said about you and let others know about the positive word from their peers. You can also moderate the content, to ensure nothing you don't want appears in your gallery.
In addition, all galleries can become shoppable, so add a product tag and customers can buy directly from Instagram images. There is no need for shoppers to go to the product page, the product can be added directly to their cart.
If you work with influencers, then you can certainly use this app. It allows you to track the campaigns of influencers you already work with to determine engagement and keep them accountable for content they publish.
The customization power for this app is brilliant. You can change the style, colors, fonts and more of the app so it matches your brand and fits neatly into your brand.
FourSixty Highlights:
Schedule updates so you can have your content published throughout a week or when your customers are online and you're not working.
Can connect to Instagram and Facebook marketing accounts so you can re-market and reclaim abandoned carts.
A superior analytics suite that can help you track actions on your account to ensure you're optimizing content and making the most of your images.
Great support for those who buy the app to help you install and get the most out of your Instagram content.
Flightplan

Flightplan is a free little app that can help you claim back some of those people who abandon their carts on your store. Flightplan is labelled as a Facebook app, but it serves Instagram as well as both platforms are highly linked.
One of the biggest advantages of Flightplan is that it is free to download. It also offers automatic ad optimisation so you aren't wasting your money on retargeting marketing.
The way that the software works, you can easily promote products currently in stock as well as target specific audience groups. If you want to know how your ads are performing, there is a real-time data monitoring option that is easy to understand.
Considering that between 50% – 80% of your carts can be abandoned, this tool might just help grow your revenues without too much additional work.
Flightplan Highlights:
A free piece of software that can help bring back customers who have abandoned their cart.
Easy to install software on your Shopify store with no technical knowledge required.
Pixel tracking software included in the app.
The Flightplan team was awarded Facebook Innovator of the Year back in 2015 for this software.
Final Thoughts: Which Are The Best Shopify Instagram Apps?
Instagram is going to be a big part of the consumer journey, especially those under 35 years of age, who make up about 60% of the market. If you don't have one of the Shopify Instagram apps connected to your store, then you could be missing out on a lot of revenue and traffic. So take a look at the options above and see which will make your store a success today.
Recap:
Offers & Promos