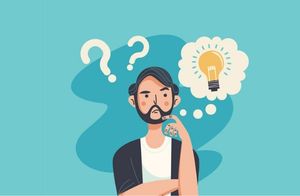 How Does Dropshipping Work With Oberlo
Last modified: January 10, 2022
How does dropshipping work with Oberlo? This is one of the questions that is often asked when people start earning money through dropshipping on Shopify. There isn't much that can be said on this, because Oberlo is such a simple process that adds a lot of functionality that makes building your dropshipping products such an easy prospect.
So here is the basics of how Oberlo works on your Shopify website.
1. Finding Products
The first thing that it does is that it helps you to find products that you can dropship across the world with the search feature. You can change the filter and tags that you want to search on AliExpress. Then a list of the potential products can be displayed. These products will include the merchants' costs, delivery times, reviews, descriptions, images and more.
Then you can look through the products and select the ones that you would like. It is important to choose products that have had lots of sales in recent months. You can also choose products with good reviews. Ideally, you don't want a product that has a sold 5-star review average. This looks too suspicious to customers and it can be harmful to your sales. Ideally, you want to have products that have an average rating of between 4.2 and 4.5.
You will also want to have products that have a good potential profit margin. About 40-70% of the price of the good should be profit.
2. Import
After finding the products, Oberlo allows you to import your products directly to the store. Before the products are listed on your website, you can make changes to the product listings. This is really important for your website as you can build better search ratings and this can bring more traffic to your website.
In addition, you can import reviews, images and more to your website. This can make your website look more active and improve your website's general appeal. This can help increase conversions and improve revenues.
3. Bulk Orders
When you get orders, you can use Oberlo to bulk fulfill them with a single click. This can help you manage your business and save you a lot of time which you can then spend on marketing.
4. Affiliate Marketing
There are also options for you to build affiliate marketing on your website. This can help you earn a second revenue from your website. This can be really important as the more chances you have to earn money, the more successful that your business has to thrive, especially with changing consumer behaviors.
Final Word: How Does Dropshipping Work With Oberlo
How does dropshipping work with Oberlo? This is a very simple, yet powerful app that does allow you to control all the elements of dropshipping. Therefore, you can power your website and earn a lot of money from dropshipping.
Offers & Promos