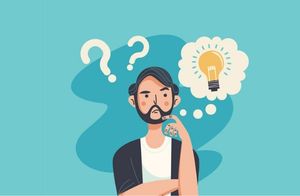 How Much Does It Cost to Start a Dropshipping Business?
Last modified: December 18, 2021
Dropshipping can be very profitable, however, one of the major concerns when it comes to building a new dropshipping business is how much does it cost to start a dropshipping business? Here we run through some of the costs that it can be for you to get started.
Recommended: 14 Shopify Dropshipping Apps
#
Name
Image
Shopify

More Info

1

Spocket-World Wide Suppliers

More Info

2

Syncee - Global Dropshipping

More Info

3

Printful-Sell Printed and Embroidered Items

More Info

4

Oberlo-Get the Best Produtcts for Your Site

More Info

5

Modalyst-Sell Brand Name Products

More Info

6

Ali Orders-Fulfill Orders Easily

More Info

7

Dropified-Automate Your Dropshipping Business

More Info

8

Shopoo

More Info

9

ProductPro-Improve Your Dropshipping

More Info

10

Spreadr App-Dropship Amazon Products

More Info

11

Importify-Get Products from Tons of Suppliers

More Info

12

Inventory Source-Sync Thousands of Dropship Products

More Info

13

BigBuy EU Dropshipping-Dropship High End Brands

More Info

14

MXED-Pop Culture Goods

More Info

Show More
1. Products
This is one of the easiest things to consider because it doesn't cost anything to start your dropshipping business when you're looking at products. You only pay for the products when an order is made. Therefore, it might be wise to keep some funds aside for when that happens so you can complete the purchase and not have to wait for the funds from the customer to clear.
However, the amount that you would need to keep to one side should be significantly lower than the funds you would need if you were to buy in stock.
2. Website Hosting
Website hosting can be a challenging option. There are numerous options, but Shopify is one of the best. There are lots of plans available that you can use for this, including the ones that are listed here. Even the most basic offer you a wide range of features that can help you set up your dropshipping business for a fraction of the cost and heartache that would be otherwise taken if you were to create the website on another platform.
3. Website Design
In addition to hosting you will need design work. With Shopify, this can be kept to a low. There are lots of pre-built themes where you just need to change the images, text and videos to something that you would like. This can be done within hours and doesn't take any technical skill. The cost for these can be free or you can pay a couple of hundred dollars for a more premium theme.
Other website design elements can also be added to your website, such as new features like popups and such. These can also be free from the app store. Or you can complete a purchase/subscribe to an app if you need to.
4. Functionality
Finally, there is the functionality. This is important because you need an app to connect your store to your dropshipping partners and then you can import products, fulfill orders and more. There are some free options or you can try to subscribe to apps to help you.
It is free to import products to your store and you can have them listed on your website for free.
Final Word: How Much Does It Cost to Start a Dropshipping Business?
How much does it cost to start a dropshipping business? The answer to this is more complicated. You can set up a dropshipping business for free, in theory with the only costs being the subscriptions that you want to have and the cost of the products. Or you can invest lots more into your business and get better features and functions for your business that can help you convert more on your website.
Recap:
Offers & Promos