How Much Does It Cost to Start a Dropshipping Business?
Last modified: September 25, 2023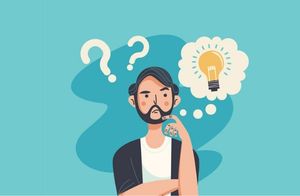 You can start dropshipping from as low as $50-$100 a month to get you started. Let's look into the specifics of this claim.
Dropshipping can be very profitable, however, one of the major concerns when it comes to building a new dropshipping business is how much it costs to start a dropshipping business. Here we run through some of the costs that it can be for you to get started.
Key Takeaways
1
Dropshipping can be a highly profitable venture with the right approach.
2
Initial costs for dropshipping are mainly associated with website setup and design.
3
Website hosting and functionality are other essential cost considerations.
Recommended: 24 Best Shopify Dropshipping Apps [Sep, 2023]
#
Name
Image

Get a Free Custom Shopify Store
1

AutoDS

2

Spocket-World Wide Suppliers

3

Syncee - Global Dropshipping

4

Printful-Sell Printed and Embroidered Items

5

Sup Dropshipping

6

DSers-AliExpress Dropshipping

7

Zendrop - Dropshipping & POD

8

Dropshipman: Dropshipping & POD

9

AO - AliExpress Dropshipping by FireApps

10

Trendsi - Fashion Dropshipping

11

CJdropshipping

12

DropCommerce

13

Modalyst-Sell Brand Name Products

14

Ali Orders-Fulfill Orders Easily

15

Blanka - Private Label Beauty

16

Dropified-Automate Your Dropshipping Business

17

ProductPro

18

Spreadr App

19

Importify

20

Inventory Source

21

Roxie

22

Fulfillbot: Dropshipping Agent

23

KakaClo

24

Oberlo-Get the Best Produtcts for Your Site

Show More
1. Products
This is one of the easiest things to consider because it doesn't cost anything to start your dropshipping business when you're looking at products. You only pay for the products when an order is made. Therefore, it might be wise to keep some funds aside for when that happens so you can complete the purchase and not have to wait for the funds from the customer to clear.
However, the amount that you would need to keep to one side should be significantly lower than the funds you would need if you were to buy in stock.
2. Website Hosting
Website hosting can be a challenging option. There are numerous options, but Shopify is one of the best. There are lots of plans available that you can use for this, including the ones that are listed here. Even the most basic offer you a wide range of features that can help you set up your dropshipping business for a fraction of the cost and heartache that would be otherwise taken if you were to create the website on another platform.
3. Website Design
In addition to hosting you will need design work. With Shopify, this can be kept to a low. There are lots of pre-built themes where you just need to change the images, text and videos to something that you would like. This can be done within hours and doesn't take any technical skill. The cost for these can be free or you can pay a couple of hundred dollars for a more premium theme.
Other website design elements can also be added to your website, such as new features like popups and such. These can also be free from the app store. Or you can complete a purchase/subscribe to an app if you need to.
4. Functionality
Finally, there is the functionality. This is important because you need an app to connect your store to your dropshipping partners and then you can import products, fulfill orders and more. There are some free options or you can try to subscribe to apps to help you.
It is free to import products to your store and you can have them listed on your website for free.
Additional Costs and Considerations in Dropshipping
Initial Investment Breakdown
Starting a dropshipping business can seem cost-effective at first glance. However, there are several hidden costs that entrepreneurs need to be aware of:
Website Platform and Hosting: Platforms like Shopify charge around $29 per month.
Domain Name: A unique domain name can cost around $9 per year.
Auto Importing Product Apps: Tools like SaleHoo Dropship come at a price of approximately $27 per month.
Product Samples: Depending on the product, samples can cost around $8.
Advertising Budget: While optional, it's advisable to set aside at least $100 for advertising.
Balancing Costs and Profits
Dropshipping might seem like a straightforward business model, but balancing costs and profits can be challenging. While you don't maintain inventory or pay upfront for products, there are other costs to consider:
Online Store Maintenance: Platforms like eBay or Amazon have listing and sales fees. However, running your store independently means you'll incur hosting and other associated costs.
Supplier Fees: Some suppliers charge for their dropshipping services. Choosing the right supplier can save both time and money.
Marketing Costs: The amount spent on marketing varies based on the strategies employed. Options include social media, blogging, and email marketing.
Other Business Expenses: These include obtaining a tax ID, business credit cards, and local business licenses.
Profit Margins in Dropshipping
While dropshipping can be profitable, the margins are often slim. This is due to several reasons:
Supplier Markups: Dropshipped items often come with markups, making them more expensive than wholesale prices.
Competition: The ease of starting a dropshipping business means there's significant competition, necessitating competitive pricing.
Pricing Strategy: The pricing strategy should account for various costs, including listing fees, marketing, and the product's niche.
The Future of Dropshipping
Dropshipping remains a viable business model in 2023. However, the increasing competition in the eCommerce space means entrepreneurs need to be more strategic. Success in dropshipping requires:
A high-demand product.
Effective marketing strategies.
Investment in online advertising.
Dedication and hard work.
Conclusion: How Much Does It Cost to Start a Dropshipping Business?
How much does it cost to start a dropshipping business? The answer to this is more complicated. You can set up a dropshipping business for free, in theory with the only costs being the subscriptions that you want to have and the cost of the products. Or you can invest lots more into your business and get better features and functions for your business that can help you convert more on your website.
FAQs
What are the disadvantages of dropshipping?

One of the main drawbacks is not getting wholesale prices, leading to higher product costs. Additionally, dropshippers have limited control over customer service, making them dependent on their suppliers' reliability.

How much can one realistically earn from dropshipping?

Earnings vary based on factors like time investment, product choice, marketing strategies, and supplier relationships. While some have made millions, a more realistic expectation for beginners might be an extra $1000 to $2000 monthly.

Is dropshipping still a profitable venture in [2023]?

Yes, dropshipping remains profitable in [2023]. However, success requires a combination of the right product, effective marketing, and dedication. It's not a get-rich-quick scheme but a legitimate business model that demands effort and strategy.
Avi Klein
Vast experience in the online world. SEO expert, Web developer and consultant to several online companies.
Read more...
. Read more about
our approach
to reviewing themes and plugins.