How to Add an Instagram Feed to Shopify?
Last modified: October 24, 2023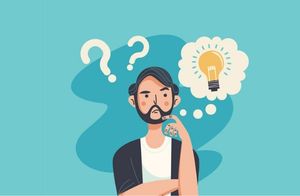 Most people in business know how vital using social media platforms is to a company's success. Whether you are in the marketing department, the HR department, or in legal everyone knows that if a business wants to really thrive they have to know how to use social media to their advantage. This includes Shopify shopping sites. Even though you may not want your eCommerce to turn into a giant online retailer, you still should be using social media to help improve your sales and site traffic. But if you don't know much about social media, how can you incorporate it into your Shopify online shop? Well, that's what this post is all about. Let's keep going so you can learn how to incorporate an Instagram feed into your Shopify site.

Key Takeaways
1
Using social media, especially Instagram, is vital for a company's success.
2
Shopify sites can benefit from integrating social media to boost sales and traffic.
3
An Instagram feed allows for sharing content and connecting with audiences.
Recommended: 16 Best Shopify Instagram Apps to Promote Your Store – [2023]
#
Name
Image

Get a Free Custom Shopify Store
1

Covet.Pics

2

Instafeed

3

InstaPlus - Instagram Feed

4

Instagram Feed + TikTok Videos by Tagembed

5

Growave

6

Showcase

7

Gleam

8

Snapppt

9

InstaShow

10

FourSixty

11

Flightplan

12

Section Feed by Maestrooo

13

Instagram Feed & Stories

14

Socialwidget

15

Social Media Stream

16

Shoppable Instagram Feed

Show More
What is an Instagram Feed?
Let's start really simple and just briefly explain what exactly an Instagram feed is. Instagram feed allows you to share content and connect with people. When you first open Instagram you'll see a ton of content from accounts you follow and sometimes content that Instagram thinks you'll enjoy. This is the feed and when you go in to your own page you can upload your content that others who follow you will see in their feed.
How Can I Add an Instagram Feed to My Shopify Shop?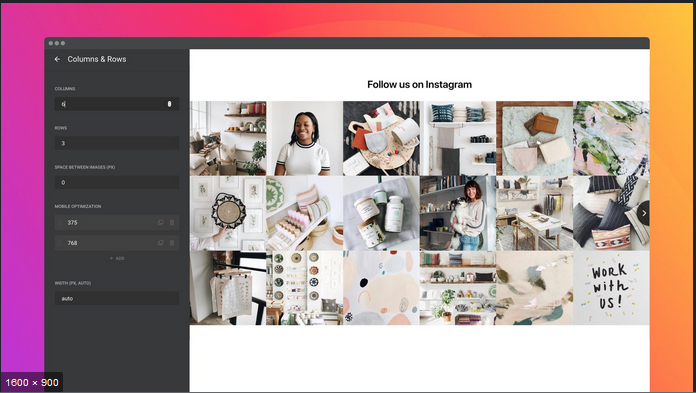 Now that we all know what a feed is let's get to the main topic. How to add it to your eCommerce on Shopify.
There are a couple of different options that you can choose from to integrate your eCommerce with Instagram.
One way is to download an app from the Shopify App store and the other is to use an external Instagram widget provider.
If you want to download an app from the Shopify App Store you can consider Instagram Slider Feed, Instafeed, Instashow and more.
If you choose to use an external Instagram widget remember you won't get any support from the Shopify support team. So if you think you might need help with installation or maneuvering the widget it may be easier for you to just use an app from Shopify.
Why Instagram Feeds Boost Shopify Stores
Enhanced Trust and Sales
Embedding an Instagram feed on your Shopify site can boost trust. Over 90% of users trust user-generated content (UGC) when making online purchases. This trust can lead to increased sales and revenue.
Benefits of Instagram Integration
Instagram, with its billion active users, influences purchase decisions. By integrating an Instagram feed, you can showcase brand loyalty, display hashtag campaigns, and even turn UGC into shoppable content. This not only boosts return on investment but also enhances website engagement and reduces cart abandonment.
Efficient Integration Methods
There are multiple ways to add an Instagram feed to Shopify. One method is using apps like Taggbox, which offer easy integration. Another method is using widgets like Elfsight's InstaShow, which provides customization and responsive design for various devices.
Reminders When Adding an Instagram Feed to Shopify
Ensure Compliance with Instagram's Policies
Before integrating an Instagram feed, always check and adhere to Instagram's terms of service and policies. This ensures the feed remains active and avoids potential disruptions.
Optimize for Mobile
Many Shopify store visitors use mobile devices. Ensure the Instagram feed is responsive and looks good on both desktop and mobile views to provide a seamless user experience.
Regularly Update the Feed
Keep the content fresh and engaging by regularly updating the Instagram feed. This can be done by posting new content on Instagram or adjusting the feed settings to showcase different types of posts.
Monitor Performance
After integrating the Instagram feed, monitor its impact on on-site engagement and sales. Use analytics tools to track metrics like click-through rates from the feed and overall site conversions.
Be Mindful of Loading Times
While Instagram feeds can enhance a site's visual appeal, they can also impact loading times. Ensure the feed is optimized to load quickly, ensuring visitors don't leave due to slow site performance.
Conclusion: How to Add an Instagram Feed to Shopify
That's it! You're all set to choose an app or widget that will allow you to incorporate your Insta feed with your Shopify retail site. And if you haven't yet made an Instagram account for your store we encourage you to make one, it doesn't take much time, it's free, and is an excellent way to publicize your business.
FAQs
How do I update the feed when I post new content on Instagram?

Most Instagram feed apps automatically update the feed on your Shopify store when you post new content on Instagram.

Can I display posts from multiple Instagram accounts on my Shopify store?

Yes, some apps allow you to showcase feeds from multiple Instagram accounts, but always check the app's features before installation.

Can I customize the appearance of my Instagram feed on Shopify?

Yes, most Instagram feed apps for Shopify offer customization options to match your store's design and branding.
Avi Klein
Vast experience in the online world. Shopify Expert, SEO expert, Web developer and consultant to several online companies. Read more about
our approach
to reviewing themes and apps.