How To Add Your Store Name To Shopify
Last modified: April 18, 2020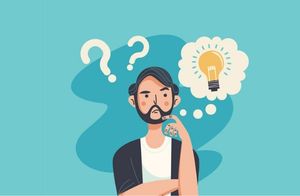 The name of your brand is vitally important. It defines you as a brand, it's how customers recognise you and it can bring in new business. It's also important from an SEO perspective. A good brand name can become a massive search term that is used by customers and potential customers regularly.
Therefore, it's important to think carefully about what you name your business and then ensure that your name is part of your branding. You should also make sure that your name is inserted into the right areas of your Shopify website.
Adding Your Brand Name To Your Shopify Store Via Logo
Once you've decided on a name, you need to place it on the right places using these steps.
Step 1: Log Into Your Shopify Dashboard
Log into your Shopify admin dashboard with your user credentials.
Step 2: Theme
Go to your 'Themes' section and click on the 'Theme editor' option on the theme you're currently using.
Step 3: Header
Click on the 'Header' option in the left-hand menu.
Step 4: Logo
In the logo section, select the checkbox that says 'Use a custom logo'. Now you need to upload a custom logo image. This needs to be 450 x 200 pixels large. If you don't have the file this big, talk to your graphic designer or use a free graphics studio to make changes to your logo.
Step 5: Settings
Select the checkbox 'Main Menu below logo' if you would like your brand logo above your main menu. This is the standard location for most logos and it places your logo and brand name in a prominent position on your site.
You should also ensure the 'Left align logo' checkbox is selected. This is another standard process of most website designs.
Step 6: Save
Once you're happy with the position and style of the logo, that should contain your name, then click on the 'Save' option to complete the process.
Tips For Better SEO With Regards To Name
If you want to be found based on your brand name you should follow these simple tips.
Ensure your logo's title has your brand name in it. Most companies use file names such as logo or logo-small. These are bad for SEO and instead it should be something like brand-name-logo.
Don't be too complicated on your name. Misspellings can be a problem with SEO.
Adding A Store Name To Shopify Via Text
Sometimes you don't have a logo for your business yet. And you want to just use text to showcase your business' name. For this, use the steps below.
Step 1: Log Into Your Shopify Dashboard
Log into your Shopify admin dashboard with your user credentials.
Step 2: General Settings
Go to your 'General Settings' section and enter in your store name in the text box provided.
Step 3: Save
Click on the 'Save' option when you've finished. This will display your brand name as text on your Shopify store. For SEO purposes this can be very useful.
Your name is vital to your business' success. Don't waste the opportunity to build your brand by not having your name visible on your Shopify store.
Avi Klein
Vast experience in the online world. SEO expert, Web developer and consultant to several online companies.
Read more...
. Read more about
our approach
to reviewing themes and plugins.