How to Change Your Shopify Password? [2023]
Last modified: October 24, 2023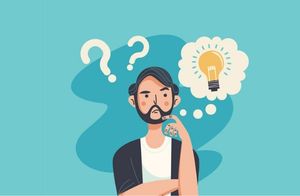 This has happened to all of us. You go to a website, you're about to log in and all of a sudden you completely forget your password for your account. You sit there thinking for a few minutes and try a couple of different options but nothing is working, you can't sign in.
This can be stressful and infuriating. While usually it is not so complicated to change your password for your account on a website it is still frustrating and can be a hassle. You sometimes have to answer a bunch of security questions (that you don't always remember), sometimes you have to call customer service, it's always a bit of a headache.
Luckily, if you forget your password for Shopify and need to reset it there are just a few steps you have to take before you can easily create a new one and sign back into your account to continue working.

Key Takeaways
1
Forgetting your Shopify password can be stressful but resetting it is straightforward.
2
Enter the email used for your Shopify account and click "send email instructions".
3
Follow the link in the email, set your new password, and click Reset Password.
Recommended: 13 Best Shopify Social Login Apps [Dec, 2023]
#
Name
Image

Get a Free Custom Shopify Store
1

One Click Social Login

2

Open SignIn ‑ Social Login

3

Growave

4

Flits: Customer Account Page

5

EasyAuth ‑ Social Login

6

Social Login Pro

7

Social Login by Pixlogix

8

HIKO Social Login

9

Smart Social Login

10

Passwordless Social Login

11

WeChat Social Login

12

Social Login by NDNAPPS

13

Oxi Social Login

Show More
How Can I Change or Reset My Password on Shopify?
If you can't remember your Shopify password don't freak out. If you need to (or want to) reset your Shopify account password here are the simple steps you are going to have to take. Please note that if you are a staff member you need to contact your admin in order to have your password reset, but for everyone else let's continue.
On the Shopify admin page click the question mark icon that is in the password field
Once you have clicked on the question mark, put in the email address that you used when you were creating your Shopify account and click "send email instructions". You should receive an email shortly with the password link
Once you receive the email, open it and click on the link for resetting your password
Enter the new password that you want to use, reenter to confirm they both match and then click Reset Password
And that's it. Your password has been reset and your new password is ready to be used to log in to your Shopify Account.
Understanding Password Security
The Importance of a Strong Password
In the digital age, the security of online accounts is paramount. For Shopify users, understanding the significance of a robust password is vital. A weak password can invite hackers, leading to potential data breaches and financial losses.
Always opt for a combination of uppercase, lowercase, numbers, and special characters to ensure maximum security.
Regularly Updating Your Password
Even with a strong password, it's wise to change it from time to time. This practice minimizes the risk of unauthorized access. Set reminders to update your password, especially after hearing about security breaches in the news.
Why Resetting is Essential
There could be several reasons to reset your Shopify password: forgetting the current one, suspecting a security breach, or just periodic security enhancement. Regular updates not only ensure access but also protect personal and financial data.
Things to Consider When Changing Your Shopify Password
Complexity Matters
A password's strength is often determined by its complexity. Incorporate a mix of uppercase and lowercase letters, numbers, and special characters. Avoid using easily guessable information like birthdays or store names.
Avoid Reusing Old Passwords
It's tempting to revert to previous passwords or use the same password across multiple platforms. However, this practice can compromise security. Always opt for a fresh, unique password when making a change.
Update Passwords on Connected Apps
If you've integrated third-party apps with your Shopify store, ensure you update passwords there as well. Consistency across platforms enhances security and reduces potential vulnerabilities.
Conclusion: How to Change your Shopify Password
So if you have forgotten your Shopify password just take a deep breath. You now learn that changing or resetting your password on Shopify is actually incredibly simple so if you need to change it, just do it now it will only take a couple of minutes.
FAQs
Is there a specific requirement for the strength of the new password?

Shopify recommends using a strong, unique password combining letters, numbers, and symbols for enhanced security.

Are there tools to help generate strong passwords for my Shopify account?

Yes, there are various tools and password managers available that can generate strong, random passwords for your Shopify account. These tools enhance security by creating complex passwords that are difficult for attackers to guess or crack.

Why is it essential to have a unique password for my Shopify store?

Having a unique password for your Shopify store is crucial to prevent unauthorized access and potential breaches. A distinctive password ensures your store's security, safeguarding sensitive data and financial transactions from cyber threats.
Avi Klein
Vast experience in the online world. Shopify Expert, SEO expert, Web developer and consultant to several online companies. Read more about
our approach
to reviewing themes and apps.