How to Change Your Shopify Password? [2023]
Last modified: March 13, 2023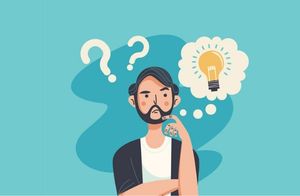 This has happened to all of us. You go to a website, you're about to login and all of a sudden you completely forget your password for your account. You sit there thinking for a few minutes and try a couple of different options but nothing is working, you can't sign in.
This can be a stressful and infuriating. While usually it is not so complicated to change your password for your account on a website it is still frustrating and can be a hassle. You sometimes have to answer a bunch of security questions (that you don't always remember), sometimes you have to call customer service, it's always a bit of a headache.
Luckily, if you forget your password for Shopify and need to reset it there are just a few steps you have to take before you can easily create a new one and sign back in to your account to continue working.
How to Change Shopify Password?
How Can I Change or Reset My Password on Shopify?
If you can't remember your Shopify password don't freak out. If you need to (or want to) reset your Shopify account password here are the simple steps you are going to have to take. Please note that if you are a staff member you need to contact your admin in order to have your password reset, but for everyone else let's continue.
On the Shopify admin page click the question mark icon that is in the password field
Once you have clicked on the question mark, put in the email address that you used when you were creating your Shopify account and click "send email instructions". You should receive an email shortly with the password link
Once you receive the email, open it and click on the link for resetting your password
Enter the new password that you want to use, reenter to confirm they both match and then click Reset Password
And that's it. Your password has been reset and your new password is ready to be used to log in to your Shopify Account.
Conclusion – How to Change your Shopify Password
So if you have forgotten your Shopify password just take a deep breath. You now learned that changing or resetting your password on Shopify is actually incredibly simple so if you need to change it, just do it now it will only take a couple of minutes.
Avi Klein
Vast experience in the online world. SEO expert, Web developer and consultant to several online companies.
Read more...
. Read more about
our approach
to reviewing themes and plugins.