How to Create a Compare at Price for a Variant During a Sale on Shopify
Last modified: April 15, 2023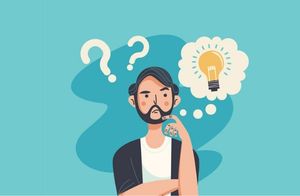 Sales are a great way for you to grow your business. Especially during quiet periods or when you're close to the season end/beginning of the next season. Doing sales at these times is a great way for you to get rid of stock that is specific for the season that is ending and would not sell well during the next season.
Sales are also a good way to boost conversions, grow your business' reach and introduce new customers to your excellent services and products. Most eCommerce stores will host at least one sale every year. Most have sales on certain products all the time.
One of the best ways to make sure that your customers convert when there is a sale on is to showcase the price difference between the non-sale and sale price. This can be done easily when there are no variants. When there are variants, you need to make certain adjustments to the process. In this article, we look at the process of adding a sale compare price element to your variants.
So here are the instructions.
Recommended: The 13 Best Shopify Bulk Discount Apps – [2023]
#
Name
Image

Get a Free Custom Shopify Store
1

Quantity Breaks & Discounts

2

QD (Quantity Breaks/Discounts)

3

Discounts & Quantity Breaks

4

Automatic Discounts & Gifts

5

Unlimited Discounts Manager

6

Bulk Price Editor & Discounts

7

PE (Discount & Price Editor)

8

Bold Quantity Breaks

9

Bulk Discount & Sales Manager

10

Quantity Price Breaks

11

BD (Bulk Discount Manager)

12

Dispack ‑ Quantity Discount

Show More
Step 1 – Log In
The first step is to log into your Shopify store admin area using your credentials.
Step 2 – Product
From the main admin page, you need to choose the 'Products' option and then choose the product where the variants are. You can enter the product edit area by clicking on the product name.
Step 3 – Find Variants Section
On the edit products page, find the 'Variants' section on your website. Check that there are variants within this section.
Step 4 – Edit
Click on the 'Edit' option.
Step 5 – Original Price
There should be a 'Price' section and within this area, there is a 'Compare at Price' text box. Within this text area, you will want to add the original price of the product.
Step 6 – Add Sale Price
Now you need to add the sale price of the product variant. This will need to be added to the Price textbox. This value must be lower than the 'Compare at Price' box that you have just entered. Otherwise, it will not work.
Step 7 – Save
When you've completed all the changes that you would like to make, you can click on the 'Save' button.
Final Word: How to Create a Compare at Price for a Variant During a Sale on Shopify
When it comes to selling online, you might need to have a sale every so often on your website. Sales are great, but if customers can't compare the original price against the sale price, then they might not convert. Therefore, you can create compare at price elements on product descriptions that can help you tell customers what a good deal they're getting from your website at the time.
The instructions above allow you to add this element to your variants across your store. It can be done one at a time with ease. If you would like further help with sales and price changes, there are lots of apps that can help you. One of the top options is this one here.
Avi Klein
Vast experience in the online world. SEO expert, Web developer and consultant to several online companies.
Read more...
. Read more about
our approach
to reviewing themes and plugins.