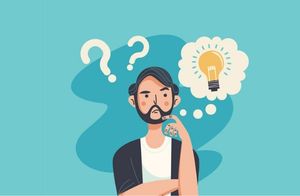 How to Dropship Food
Last modified: January 19, 2022
While many people think about dropshipping clothes, toys, games, and even furniture, dropshipping food often isn't one of the first categories that people choose. There are good reasons for this however there are ways to do this and you can learn easily how to dropship food.
In this article, we look at the reasons why you would to and tips on dropshipping food.
Recommended: 16 Shopify Dropshipping Apps
#
Name
Image
Shopify

More Info

1

Spocket-World Wide Suppliers

More Info

2

Syncee - Global Dropshipping

More Info

3

Printful-Sell Printed and Embroidered Items

More Info

4

Sup Dropshipping

More Info

5

DropCommerce

More Info

6

Oberlo-Get the Best Produtcts for Your Site

More Info

7

Modalyst-Sell Brand Name Products

More Info

8

Ali Orders-Fulfill Orders Easily

More Info

9

Dropified-Automate Your Dropshipping Business

More Info

10

ProductPro-Improve Your Dropshipping

More Info

11

Spreadr App-Dropship Amazon Products

More Info

12

Importify-Get Products from Tons of Suppliers

More Info

13

Inventory Source-Sync Thousands of Dropship Products

More Info

14

BigBuy EU Dropshipping-Dropship High End Brands - Inactive

More Info

15

MXED-Pop Culture Goods - Inactive

More Info

16

Shopoo

Inactive

Show More
Why Dropship Food?
There are numerous reasons why dropshipping food might be a lucrative option for you. For one, there is little competition within this market. There are numerous brands within clothing and other categories, but food is often left out of contention because there are concerns with it.
Another benefit is that you can save on lots of costs and legislation. Many countries around the world that work within the food industry have to be inspected and show that they have certain standards of hygiene. However, with dropshipping, because you're not handling the food, you can often get past this.
In addition, there are ways that you can save money on the stocking. The biggest problem with food is that it has a limited shelf life. The food could go off before you have a chance to sell it online. With dropshipping, you don't have to worry about those costs, allowing you to save your money and improve your profit margins.
Finally, dropshipping allows you to save time and processes. Therefore, you can improve your brand's presence on social media and other marketing channels.
Tips on How to Dropship Food
If you're looking to dropship food there are two important tips for you. The first is that you ensure that you check out the suppliers first. Order sample products and test them at home. This is because you want to make sure of the quality and cleanliness of the product before you are sending these products out to customers.
The second issue is to ensure that you create good marketing. You can use videos and images on platforms like YouTube and Instagram to make sure that you reach a wider audience. There are also video editing apps that you can use to promote your products without needing to take any more images.
Be sure to also limit the location where people can buy your products. Use geolocation apps to help you protect yourself from orders that are never going to be successful (like Australia where imports are strictly controlled).
Final Word: How to Dropship Food
Above is a quick guide on how to dropship food. This is a good category that doesn't have many competitors, so profit margins could be high for you.
Recap:
Offers & Promos