How to Dropship Food
Last modified: September 21, 2023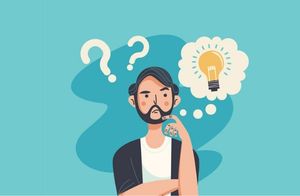 While many people think about dropshipping clothes, toys, games, and even furniture, dropshipping food often isn't one of the first categories that people choose. There are good reasons for this however there are ways to do this and you can learn easily how to dropship food.
In this article, we look at the reasons why you would want to and tips on dropshipping food.

Key Takeaways
1
Dropshipping food offers a unique market with little competition.
2
Dropshipping eliminates concerns about food's limited shelf life.
3
Dropshipping food frees up time for enhanced marketing efforts.
Recommended: 24 Best Shopify Dropshipping Apps [Dec, 2023]
#
Name
Image

Get a Free Custom Shopify Store
1

AutoDS

2

Spocket-World Wide Suppliers

3

Syncee - Global Dropshipping

4

Printful-Sell Printed and Embroidered Items

5

Sup Dropshipping

6

DSers-AliExpress Dropshipping

7

Zendrop - Dropshipping & POD

8

Dropshipman: Dropshipping & POD

9

AO - AliExpress Dropshipping by FireApps

10

Trendsi - Fashion Dropshipping

11

CJdropshipping

12

DropCommerce

13

Modalyst-Sell Brand Name Products

14

Ali Orders-Fulfill Orders Easily

15

Blanka - Private Label Beauty

16

Dropified-Automate Your Dropshipping Business

17

ProductPro

18

Spreadr App

19

Importify

20

Inventory Source

21

Roxie

22

Fulfillbot: Dropshipping Agent

23

KakaClo

24

Oberlo-Get the Best Produtcts for Your Site

Show More
Why Dropship Food?
There are numerous reasons why dropshipping food might be a lucrative option for you. For one, there is little competition within this market. There are numerous brands within clothing and other categories, but food is often left out of contention because there are concerns with it.
Another benefit is that you can save on lots of costs and legislation. Many countries around the world that work within the food industry have to be inspected and show that they have certain standards of hygiene. However, with dropshipping, because you're not handling the food, you can often get past this.
In addition, there are ways that you can save money on the stocking. The biggest problem with food is that it has a limited shelf life. The food could go off before you have a chance to sell it online. With dropshipping, you don't have to worry about those costs, allowing you to save your money and improve your profit margins.
Finally, dropshipping allows you to save time and processes. Therefore, you can improve your brand's presence on social media and other marketing channels.
Tips on How to Dropship Food
If you're looking to dropship food there are two important tips for you. The first is that you ensure that you check out the suppliers first. Order sample products and test them at home. This is because you want to make sure of the quality and cleanliness of the product before you are sending these products out to customers.
The second issue is to ensure that you create good marketing. You can use videos and images on platforms like YouTube and Instagram to make sure that you reach a wider audience. There are also video editing apps that you can use to promote your products without needing to take any more images.
Be sure to also limit the location where people can buy your products. Use geolocation apps to help you protect yourself from orders that are never going to be successful (like Australia where imports are strictly controlled).
Advantages of Selling Food Online
The digital age has transformed the way we shop, and food is no exception. With the increasing reliance on online platforms, selling food online has become a lucrative venture. Here are some compelling reasons to consider this avenue:
Growing Demand
People's busy lifestyles have made online food shopping a preferred choice. In fact, food products have surpassed fashion and electronics in online sales. The continuous growth in demand ensures a steady market for online food sellers.
Digital Marketing Opportunities
Selling food online opens doors to various online marketing strategies. Promoting products through food-sharing blogs can significantly expand your reach. This not only helps in reaching a wider audience but also facilitates delivery to diverse locations.
Sourcing Benefits
Sourcing food products offers a unique advantage in this business. It addresses the challenge of product authenticity. Collaborating with local artisanal companies and food wholesalers can be a game-changer.
Niche Marketing
The demand for niche food products is skyrocketing. Catering to specific food niches can significantly boost your business. Remember, when it comes to fresh produce, seasonal offerings not only promise better taste but also health benefits.
Advantages of Dropshipping Food Online
While selling food online has its perks, it's not free of challenges. This is where dropshipping comes into play, offering a seamless solution to some inherent issues:
Inventory Management
Most food items have a limited shelf life, making inventory management crucial. With dropshipping, suppliers handle the inventory, allowing you to transfer the associated risks.
Efficient and Reliable Shipping
Ensuring timely and proper delivery of food products is paramount. A reliable dropshipping supplier will manage the packaging and shipping, letting you focus on marketing and customer engagement.
Low Initial Investment
Starting an online business often requires significant capital. However, dropshipping eliminates the need for upfront inventory costs, making it a cost-effective option.
Expanding Product Range
Without the constraints of inventory management, you can diversify your product offerings. A broader product range can also enhance your marketing strategies.
Key Considerations in Food Dropshipping
The food industry, while profitable, comes with its set of challenges. To thrive, it's essential to be mindful of the following:
Food Quality and Safety
Ensuring the quality and safety of food products is non-negotiable. It's imperative to conduct thorough checks before shipping. Adherence to national food safety standards and obtaining necessary certifications are crucial.
Record Maintenance
Maintaining detailed records of orders, deliveries, and associated transactions is vital. This includes keeping track of all stakeholders, such as suppliers and vendors. Efficient traceability mechanisms can help identify and address potential issues in the supply chain.
Conclusion: How to Dropship Food
Above is a quick guide on how to dropship food. This is a good category that doesn't have many competitors, so profit margins could be high for you.
Keep on reading about Dropshipping on Shopify. For example How to Create a Print on Demand Business and How to Sell Print on Demand Calendars. Both part of our Shopify Dropshipping Apps and Shopify Dropshipping Themes lists. You can read more about Dropshipping on Shopify with our ultimate Dropshipping on Shopify guide.
FAQs
Is dropshipping food a profitable venture?

Yes, with the growing demand for online food shopping and the advantages of dropshipping, it can be a highly profitable business.

How do I ensure the quality and safety of the food products I dropship?

Collaborate with reliable suppliers, adhere to national food safety standards, and obtain necessary certifications.

How does dropshipping address the issue of food's limited shelf life?

With dropshipping, sellers don't stock the perishable items, eliminating concerns about food going off before sale.
Avi Klein
Vast experience in the online world. Shopify Expert, SEO expert, Web developer and consultant to several online companies. Read more about
our approach
to reviewing themes and apps.