How to Dropship From Etsy in [2023]
Last modified: July 4, 2022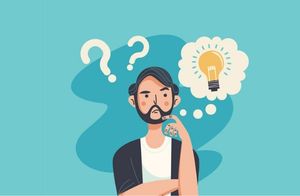 Etsy has become one of the top-selling platforms. It has more than 81 million users every month on the platform and there are more than 4.1 million sellers. Many of these sellers are great for dropshipping and you can learn to build a profitable business using suppliers from Etsy. So in this article, we look at how to dropship from Etsy.
Why Dropship from Etsy?
Why would you want to dropship from Etsy? The first reason is that it is a very trustworthy platform. It has one of the highest trust factors in global marketplaces and there are ways that you can make complaints about sellers if they don't fulfill their obligations.
The platform has seen huge growth too, with more than $10.3 billion sales on the platform in 2020. That is more than double what they earned in 2019. Sellers can also use their Etsy account for dropshipping, which gives them more ways to earn money and you more chances to find products for your website.
How to Dropship from Etsy
There are simple ways that you can learn how to dropship from Etsy. The first option is that you're supposed to use a platform that can support the dropshipping model. One of the best platforms for this is Shopify. Shopify has a reliable, fast server and you can build a website within just a few hours and start marketing. The costs are also relatively low compared to other platforms when you consider the performance that you're going to get.
Shopify also comes with a 14-day free trial. Though if you start with a developer account, you can spend as much time as you need to get your website going.
Another benefit of dropshipping on Shopify, you can use an app on your website to connect your store to Etsy. Numerous apps can be used for this purpose. These apps can help you identify what products you would like to sell and then import them onto your website.
After you've imported them onto your website, you can then start to edit the product descriptions and titles. This is important because you can build a better ranking on Google and other search engines using keywords that your audience is going to use.
Some of the best apps out there can also help you to automate your fulfillment. You can click on the orders that need to be fulfilled and then the orders with the suppliers can be completed. Some apps can also connect to several different marketplaces like AliExpress, Walmart and more. Therefore, you can have a lot of products on your website.
Final Word: How to Dropship From Etsy
If you're looking to learn how to dropship from Etsy, you will find that it is a very easy process. All you need to do is to get yourself a Shopify website, design it and add an app that will help you connect your Shopify store to your Etsy account, import products and place orders.
Avi Klein
Vast experience in the online world. SEO expert, Web developer and consultant to several online companies.
Read more...
. Read more about
our approach
to reviewing themes and plugins.