How to Dropship Medical Supplies in [2023]
Last modified: March 19, 2023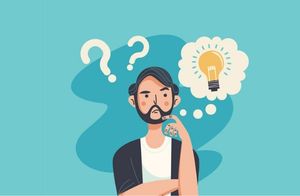 Are you looking for help in how to dropship medical supplies? Then here is a quick guide for you to get started.
1. Pick a Niche
While you might think that medical supplies are a niche on their own, there is a wide variety of medical supplies that can be sold via dropshipping. For instance, you can sell bandages, plasters or something similar. Or you can sell medical equipment like assistance devices.
By having a specific niche you can make your SEO much easier to complete. This can be important because about 70% of your traffic should be from Google and other search engines. Medical supplies have a lot of search traffic every month (78000) but there is also a lot of competition.
When you search for specific devices, you might find that there is less competition even though there are fewer searches per month. This can be important because the position on the search engine can make all the difference to your website's performance. Ranking in the top five can get you 60-80% of the search traffic, whereas ranking in the 10th position on the first page of the search results can get you just 1-2% of the search traffic.
2. Pick a Platform
Now you need to pick a platform and a domain that you can sell with. A domain should include something that customers can remember you by. Good branding will allow customers to remember you and therefore, can help with customer retention. In addition, a good platform can help with ranking on Google and increase conversions.
One of the best platforms for eCommerce is Shopify. It has good speed, reliable servers and comes with lots of benefits to help dropshippers. One of these is using the apps like Importify and Oberlo to help you find the products, import them into your store and automate your fulfillment.
Building a website is really simple. All you have to do is choose a theme and then customize it. You can then add your website's simple core apps.
3. Import your Products
The next step is to find your products. You can use sites like AliExpress, Amazon, Walmart and others to find the products that you want to sell. Products should have a good reputation, lots of previous sales and a good price. The price is important because you need to charge a price that allows for a profit margin of between 40% and 70%.
Importing your products can take just a few minutes. Then you can customize them so that they can match your audiences key searches. This can help you build more traffic to your website. The more traffic you get to your website, the more sales that you can make.
Final Word: How to Dropship Medical Supplies
When it comes to learning how to dropship medical supplies, there are few options. Above is a quick three-step process that can help you get from an idea to start marketing your dropshipping business.
Avi Klein
Vast experience in the online world. SEO expert, Web developer and consultant to several online companies.
Read more...
. Read more about
our approach
to reviewing themes and plugins.