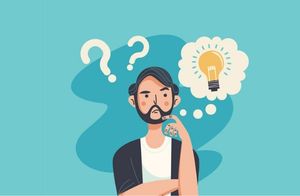 How to Find Dropshipping Suppliers
Last modified: March 19, 2023
Do you want to know how to find dropshipping suppliers? This isn't as hard as you might think. In this short guide, we look at how to find suppliers for dropshipping.
Where to Find Dropshipping Suppliers?
There are numerous marketplaces where you can find dropshipping suppliers. There are apps on Shopify, for instance, that allows you to connect to hundreds or thousands of merchants who are offering their products on the dropshipping market.
Dropshipping partners can offer you a range of products that can include dog food, clothes, baby toys and more. These apps can help you connect to the marketplaces and then you can select the products that you want and import them into your website.
From there you can make changes to your products. This can include changing the title of the product, the description and the price. Be sure that the profit margin that you're adding to the product is between 40 and 70%. This can be harder to maintain for popular products, but it is important to ensure you maintain at least a 40% profit margin.
What else can these Apps do?
These apps on Shopify can be very good because they can offer order management with ease. For instance, some will offer a near-automatic fulfillment service where you need to just select the new orders from your customers and then click a button to send the right orders to your merchants for them to create the packages and send to your customers.
It is very easy to do.
Where are Dropshipping Suppliers Based?
There are merchants for dropshipping based across the world. While there is often a lot of noise about dropshipping partners based in China and other Asian countries, the truth is that there are potential partners within the US, UK, Europe and Australia. These might be harder to find, but they are there.
One form of dropshipping that is often forgotten about is print-on-demand offerings. These are websites where you can create your own designs for mugs, clothes, stationery and other items and then have them created as you need them. There are numerous printers and suppliers of these across the world and this is a form of dropshipping.
Other than that, there are dropshippers of other products across the world. You just need to look. And there is one global dropshipping partner: Amazon, that you can access with some of the best Amazon apps.
Final Word: How to Find Dropshipping Suppliers
If you're wanting to know how to find dropshipping suppliers, then you can rest easy. With Shopify finding these suppliers isn't challenging. Choosing between the suppliers is going to be the hardest part of the dropshipping process as sometimes the same product or similar products can be found with different merchants.
Offers & Promos