How To Get A Free Shopify Account
Last modified: November 17, 2022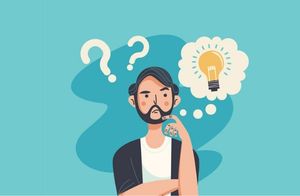 Shopify doesn't have a free option when it comes to building a store on the basic plans. You get a 14-day free trial, which allows you enough time to build your store and with the average time about 14 days for a first order, then there is plenty of time to get some money coming in.
However, for some businesses, 14-days isn't long enough and they want to have a free Shopify account for a prolonged period of time.
There is a way to get a free Shopify account, using a developer website. However, there are certain limitations of this strategy. For instance you can:
Only process a maximum of 50 test orders using an active payment gateway on the store. The whole order can be completed, just like a normal order and there are going to be some fees associated with this if you take money, but you can only have 50 orders.
Create an unlimited number of unique products. This means you can build your store up.
Create up to 10 private apps, perfect for those brands who want to have a few custom apps built and installed for them.
Assign a custom domain to the development site. This allows you to start the process of getting your URL more trusted by Google which should help with your ranking.
While there are limitations for your Shopify store through the development scheme, it is the perfect test environment, giving you more time to build the perfect, high converting store for your brand. This might be useful, especially if you have lots of products to add on, or want to make sure you launch with a perfect website.
Recommended: 16 Best Converting Shopify Themes [Sep, 2023]
#
Name
Image

Get a Free Custom Shopify Store
1

BoosterTheme.com

2

Debutify

3

Symmetry

4

Palo Alto

5

Korando

6

Atlantic

7

Mavon

8

Grid Theme

9

Everything

10

Retailer Multipurpose Fastest Converting Shopify Themes

11

Luce

12

Polaris

13

Pop

14

Plain

15

Shoptimized™ - Highest Converting Shopify Theme

16

Jumpstart

Show More
Steps To The Free Development Store
If you want a free development store for your brand, here are the simple to follow steps.
Step 2 – Stores Tab
From inside the dashboard, navigate to the 'Stores' tab. Here you will see all the stores that are available to you now. These will all be in development and not on any paid plan.
Step 3 – Add Store
Now click on the 'Add Store' button that allows you to create a store. You will be then asked to select the store type. For this, you will need to choose the 'Development Store' option. After you've selected this you will need to complete all the required details for the store and then you can proceed to create a store.
Step 4 – Develop Your Store
Now you've got a development store you can build until it is perfect before releasing it to a paid Shopify plan. However, be warned that you can only take 50 orders on the site and this can be rather limiting until you're on the paid plan.
Final Word: How To Get A Free Shopify Account
You can't exactly get a free Shopify account on the store. However, you can get an unlimited trial period that allows you to build your store at your own pace and perfect it for your conversion rate. Sometimes it can take months for your site to be ready, so this is a great option for some brands.
Avi Klein
Vast experience in the online world. SEO expert, Web developer and consultant to several online companies.
Read more...
. Read more about
our approach
to reviewing themes and plugins.