How To Get Rid Of Shipping Options On Shopify
Last modified: March 19, 2023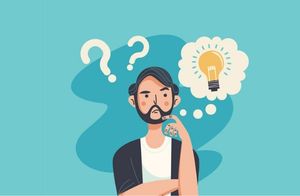 Shipping is a fundamental part of running an eCommerce business. There are numerous options when it comes to shipping on Shopify. If you're dropshipping, you have limited choices and you might be limited in other territories. However, for the most part, you can probably choose between at least half a dozen shippers in your area.
However, there might come a time when you don't want a shipper to courier your orders any more. There are numerous reasons for this including:
Unreliability.
Too expensive.
Damaged orders.
You're selling digital products.
You're offering collection only.
You deliver all the orders yourself (great for local companies).
With most shipping apps, you can select which shippers you use for orders during the fulfillment process. But the couriers will always be there in the background.
If you're selling digital products or want to offer collection only, then you will want to remove all shipping options from your Shopify store
Removing Shipping Options From Shopify
This is fairly easy to do. Here are the simple steps you've got to undertake in order to remove shipping options from your Shopify store.
Step 1 – Login
Login to your Shopify store using your login credentials.
Step 2 – Products
From the admin section go to the 'Products' option and then all products. Then you need to open the first product.
Step 3 – Uncheck Shipping Box
Then you need to find the shipping tick box that is within the product information. This is by default checked, all you need to do is to uncheck it to make that product not have any shipping options.
Step 4 – Save
When done, click on the 'Save' option.
Step 5 – Repeat
Then you need to repeat the process for all products on your store.
When You Have A Large Store
When you have a large store then the process above might be too big a task to handle. For this you should look at bulk editing your products to remove the shipping option from all products in one go. This is a rather simple process. You need one of the Bulk Product editing apps that are mentioned in this blog post, but we do recommend this one.
Then you can export all your products into a CSV and find the column that has the check for the shipping. Then you can delete all the checks before importing all the products back to your store where the changes will be made.
Once the change has been made customers will not notice much difference. All they will be asked for when they go to the checkout is their billing details and payment information. There will be no shipping options page. Therefore, the checkout time will be quicker. This can improve conversions and is easier for the customers to complete.
Final Word: How To Get Rid Of Shipping Options On Shopify
If you're wanting to get rid of shipping options on Shopify, then you need to go into the products and uncheck the shipping box within there. This is easily done if you have few products, but you might need a bulk product updater if you have a large catalog.
However, the rewards and results can be beneficial for your business.
Avi Klein
Vast experience in the online world. SEO expert, Web developer and consultant to several online companies.
Read more...
. Read more about
our approach
to reviewing themes and plugins.