How to Hide Product Variants Without Deleting them in Shopify
Last modified: December 5, 2021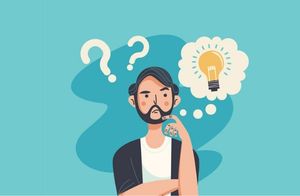 Sometimes when you have product variants, you might want to hide them for a while. There can be several reasons for this. For example, you might have a seasonal variant, like a mug, specialist t-shirt or something. Another option is that you might want to hide product variants because they're going to be out of stock for a long time.
Unfortunately, there is no specific way that allows you to hide any product variants on Shopify without deleting them on Shopify at the moment. Not with the basic Shopify plans at the moment. However, two options can work around this and allows you to hide variants.
Here are the two options available to you.
Recommended: 10 Best Shopify Hide Sold Out Products Apps – [2023]
#
Name
Image

Get a Free Custom Shopify Store
1

Auto Hide Un‑hide Products

2

Out‑of‑Stock Police

3

Stockly: Out‑Of‑Stock Cleaner

4

Search Veil

5

SkyBlue Hide Sold Out Products

6

StockyPhi ‑ Hide Out Of Stock

7

Wipeout Hide Sold Out Products

8

AutoHide Soldout Products

9

Auto Hide Sold‑out Products

10

Hide Sold Out by Power Tools

Show More
Within Shopify Dashboard
Here are the instructions to hide the variants from products.
Step 1 – Log in
The first step is to log into your website.
Step 2 – Products
Now you can access the 'Online store' area of the Shopify dashboard, go to your 'Products' page and then enter the product within the list that is there.
Step 3 – Find Variant
Now you need to find the variant that you would like to hide on the product listing. This can be found on the product description page you've entered and scroll down the page. Within this area, you can uncheck the option of 'Continue selling when out of stock' that can be found within the 'Track Quantity' setting. Then in the 'Available' area, you can set the stock 'Quantity' to 0.
This will hide the product from the list of available products.
Using an App
Another option is to use an app to manage all the variants on your website. This can be a quick and simple method and doesn't cause any conflicts with other products that might have variants. There are plenty of third-party apps that can help you manage this aspect and some of these are free and some of these are not.
Our recommendation is this app here. It is easy to use, cost-effective and offers plenty of functions to make managing your Shopify store much easier.
Final Word: How to Hide Product Variants Without Deleting them in Shopify
When it comes to hiding product variants without deleting them, there are two options for your website. Above are these options which are quick to implement and make your website much easier to manage. Which option will you use?
Avi Klein
Vast experience in the online world. Shopify Expert, SEO expert, Web developer and consultant to several online companies. Read more about
our approach
to reviewing themes and apps.