How to Host your Shopify Website on Another Web Hosting Platform
Last modified: November 2, 2021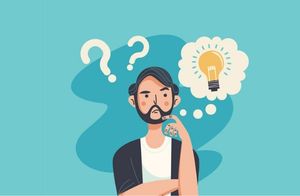 Shopify is well known for being one of the best eCommerce packages that are available. However, some do not know that it is also a hosting platform. Shopify websites are hosted on the Shopify servers that offer excellent service for website owners, store managers and audiences. However, there are those that think the costs of Shopify are high and think that some of the other offers out there are better. So these people ask how you can host a Shopify website on another server.
The simple answer to this question is that you can't. All Shopify websites have to be hosted with Shopify. They have ownership of the content and that is it. But this isn't necessarily a bad thing. Here are some reasons why.
Shopify Teams are Experts
The first thing to consider is that Shopify teams are experts with their own software. Therefore, if there is a problem with your website when you speak to Shopify support, they can help you find the problem quicker. It also means that downtimes, if they should happen, are quicker to be resolved.
When you host on another platform, with other programs like WordPress, then you might not get this level of support. The technical person on those support teams might not know much about WordPress.
Shopify Servers are Designed for Shopify
Another thing to consider is that Shopify has designed its servers for use by Shopify websites. Other servers can be multipurpose and can have numerous CMS on them. This can cause problems, especially if you use a shared server.
By using a service that is dedicated to one type of website, you know that the server has been optimized for the software you want to use.
Improved Speed
Another feature is to think about why other servers are cheap. Often, prices advertised on other servers are for shared servers. These can be very slow and can harm your website's performance. To get a good performing website, you will need to get at least a VPS, if not a cloud-hosted website. These are more expensive and can sometimes be more expensive than the most basic level for Shopify.
Final Word: How to Host your Shopify Website on Another Web Hosting Platform
In a short answer, you can't host your Shopify website on another host. Nor would you want to. Shopify basic plans have everything you need to become successful at a good price. And if you want more functionality, you can always upgrade to Shopify Plus.
Avi Klein
Vast experience in the online world. Shopify Expert, SEO expert, Web developer and consultant to several online companies. Read more about
our approach
to reviewing themes and apps.