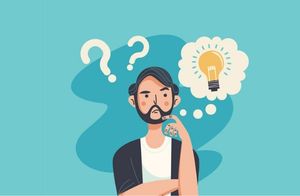 How to Make $10000 a Month by Dropshipping
Last modified: January 7, 2022
If you're looking to dropship then you probably are looking for a good, passive income. Many brands are starting to make $1000 to $5000 a month. However, some are earning $10,000 a month. If you would like to know how to make 10000 a month by dropshipping, then you can read our quick guide below.
Choose the Right Products
The first thing that you want to do is to ensure that you're choosing the right products. The products that you want to have are those that can offer you the right profitability and sell well. These on sites like AliExpress (through the Oberlo app) can be easy to find. A good profitability option is to be able to sell the products with a 40-70% markup.
Another thing that you want from the products is that you want a good review. Aim to get reviews that have an average rating of between 4.2 and 4.5. This is more trustworthy with customers than a straight-up five-star review average.
High Traffic Levels
The next thing that you want to do is to have the most traffic to your website. Consider using apps that can help you build your ranking on Google and other search engines. About two-thirds of your website's traffic should come from search traffic, which isn't challenging if you can complete SEO.
Then you should build traffic with social media. There are apps here that can help you by publishing content for you automatically.
Finally, you need to capture a lot of emails. Email is one of the best ways to convert leads to customers. The more on your mailing list, the more sales you're going to make. You can use apps that gamify your website to add reasons for the customer to give you their email address. Or you can use an exit-intent popup app that will make it easier to grab their address.
FOMO and Urgency
Next, you need to create an environment that is going to entice audiences to convert while they are on your website. There are numerous FOMO processes that you can add to your website. For instance, you can add countdown timers, stock counters and more.
Urgency really can help you grow your business' conversions that can help you make more money.
Trust
Finally, you need to build trust with your audience. There are several ways that you can do this. You can get reviews for products and your brand. You can also ensure that you add trust badges to your website. This can include guarantees, warranties and more to your products.
Finally, you can connect with influencers who can help convince their audience that you are trustworthy.
Final Word: How to Make 10000 a Month by Dropshipping
If you want to know how to make 10000 a month by dropshipping, then you've got a lot of learning to do. It takes a lot of work. It is possible, but you can't just do it. You will need to spend time optimizing your website for sales and conversions and this is best done on Shopify.
Offers & Promos