How to Search for a File on Shopify
Last modified: December 27, 2020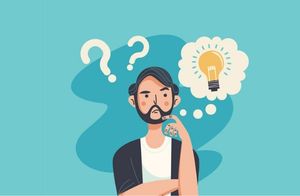 When it comes to the management of your store, you might find some areas harder than others. One of them is keeping an eye on uploaded files on your store. As your site increases in site and age, more files are likely to be added to store. This can make it harder for you to find specific files that you might want to edit, delete, replace or use again.
However, there are some ways that you can search for the right file on your Shopify store. This article details the best way that you can use your Shopify basic plan program to search for files on the server.
There are also apps, like Any Asset, that can help you manage your site's files.
Step 1 – Login
First thing you need to do is to login to your Shopify store.
Step 2 – Files
Now you need to head to the 'Files' section of your Shopify management. This can be found within the 'Settings' area of your Shopify backend on the left hand menu. The files option is not particularly hard to find and can be accessed very quickly.
Step 3 – Enter Information
Once you've entered the 'Files Page' you need to find the search bar. Do not mistake the search bar with the blue one. Once you've found the bar, you can enter in the information, like the keyword or file name, for the file that you're looking for.
You can also search for the file with the file extension like .doc, .pdf, .jpg. If there are files that match the search criteria that you enter into your search, they will display. These results will be shown in alphanumeric order. This makes it easier for you to search the results to find the exact file that you're looking for.
Step 4 – Save (Optional)
If this is a search that you might want to come back to at a later date, you can save the search. To do this, click on the 'Save This Search' button. This is next to the search bar that you used earlier.
Final Word: How to Search for a File on Shopify
When it comes to management of files on your Shopify store, it can be very hard. The instructions above allow you to find a file on your Shopify store without too much hassle. It is perfect for when you've got a lot of files on your store and you need to find a file to make changes, replace or remove it from your store.
You can also use an app that allows you manage all your assets.
Avi Klein
Vast experience in the online world. SEO expert, Web developer and consultant to several online companies.
Read more...
. Read more about
our approach
to reviewing themes and plugins.