How to See Abandoned Carts in Shopify
Last modified: April 1, 2023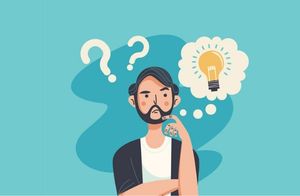 Do you want to know how to see abandoned carts in Shopify? This can be a useful process because you can see if there are any trends, like what products are constantly being abandoned, or if orders over a certain size are being abandoned. So how can you see abandoned carts in your Shopify website? Here's a quick guide.
Recommended: 12 Best Shopify Abandoned Cart Apps – [2023]
#
Name
Image

Get a Free Custom Shopify Store
1

Smart Push Marketing – WebPush

2

Abandoned Cart Recovery

3

Abandoned Cart Recovery Email

4

Kit Karts

5

WhatsApp Chat + Cart Recovery

6

Recapture Abandoned Carts

7

PushOwl Web Push Notifications

8

Checkoutify

9

Messenger Abandoned Cart Bot

10

Abandoned Cart Messenger

11

Cart Absolute by MDeVs

12

SINOBOT

Show More
Step 1 – Log in
The first thing that you need to do is to log into your Shopify website.
Step 2 – Orders
From your dashboard, you need to go to your website's orders dashboard and then you can click on the 'Abandoned Carts' option. This will list all of the abandoned carts that you've had on your website.
What to Look For
There are several things that you can look for on your website. The first thing that you can look at is the location of the abandoned carts. If you don't sell to certain areas but are getting a lot of abandoned carts from that area, then you might rank high there on Google. You can solve this problem with apps that can block customers from certain areas.
Another thing that you can look for is what products are being abandoned. You might find that certain products are abandoned more often than others. If you're getting low sales on that product, then you can assume that something is putting off your customers. You might need to review your products and find a way to change them.
Another thing to look for is the order amounts. You can sometimes find that when customers aren't spending enough or are spending over a certain amount, they are more likely to abandon the cart. This can be very challenging to find and you might need to look at your orders as well. If you find that at certain prices, more than 70% of orders are abandoned, then you might have a problem.
There are ways that you can overcome this. But this might require some trial and error. It could be because of shipping costs for their amount.
How to Reclaim Abandoned Carts
There are several ways that you can reclaim abandoned carts. One of the most effective methods is to email potential customers who've abandoned their cart. Emails that are sent can help you bring back between 5 and 10% of those who've abandoned their cart. This can be enough to add about 25-35% to your revenue.
Another option is to use SMS or push notifications. These are very quick and simple options that can be automated, along with email marketing.
There is an app, Rivo, that allows you to contact those who've abandoned a cart using all three of these methods. It is quick to install and easy to customize for your store. And it is all automated, allowing you to spend more time on your marketing or customer experiences to build a more efficient business with higher earnings.
Final Word: How to See Abandoned Carts in Shopify
Above are the quick steps on how to see abandoned carts in Shopify. However, seeing the carts is one thing. The next step is to ensure that you can reclaim your abandoned carts for your business to improve revenues. And you might need to block customers, if they keep on creating abandoned carts and not buying anything.
Avi Klein
Vast experience in the online world. Shopify Expert, SEO expert, Web developer and consultant to several online companies. Read more about
our approach
to reviewing themes and apps.